HEALTHY KIDS.
HAPPY PARENTS.
CONVENIENT VISION CARE
FOR ALL YOUR KIDS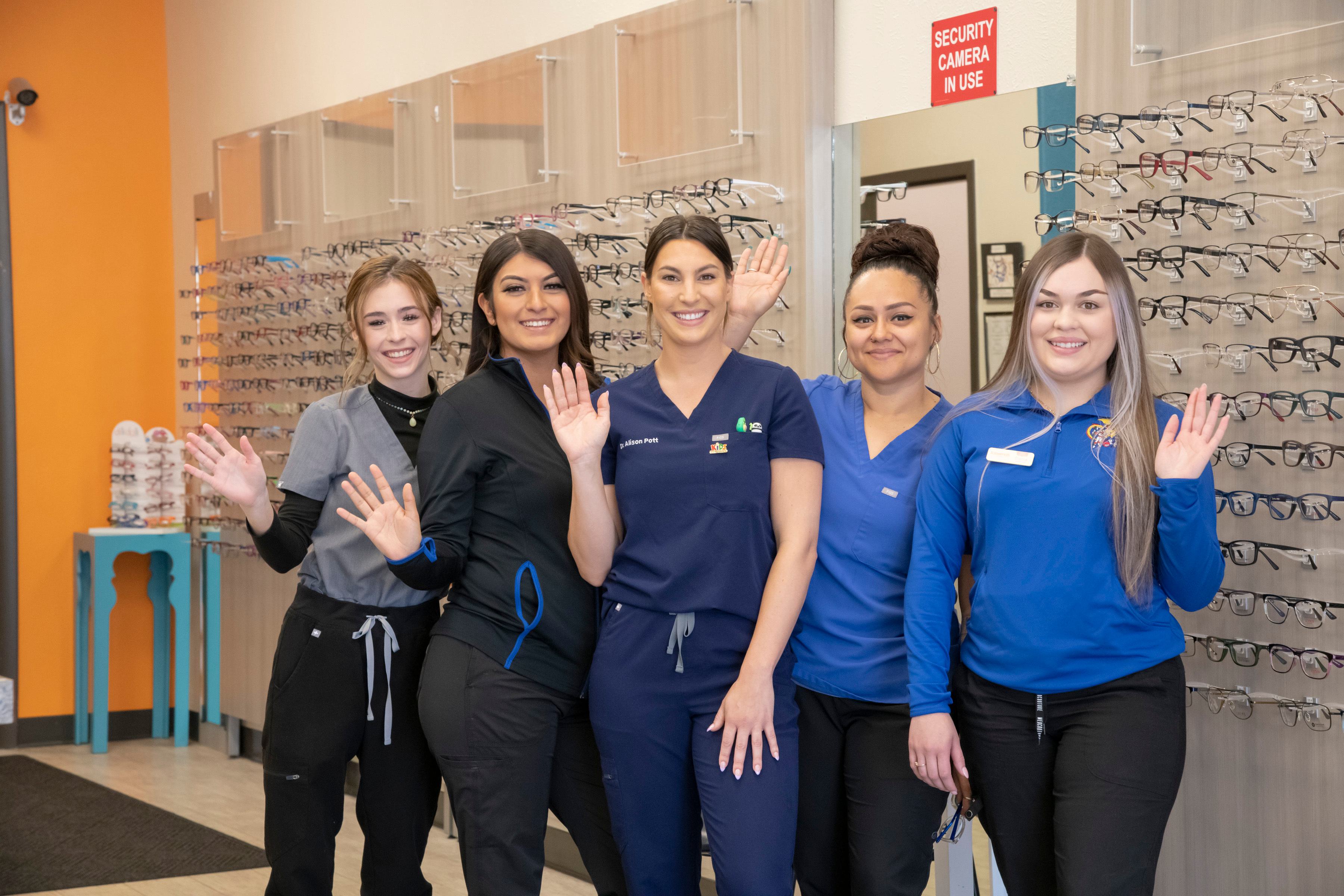 Welcome to Academy Kids Vision in Colorado Springs, CO!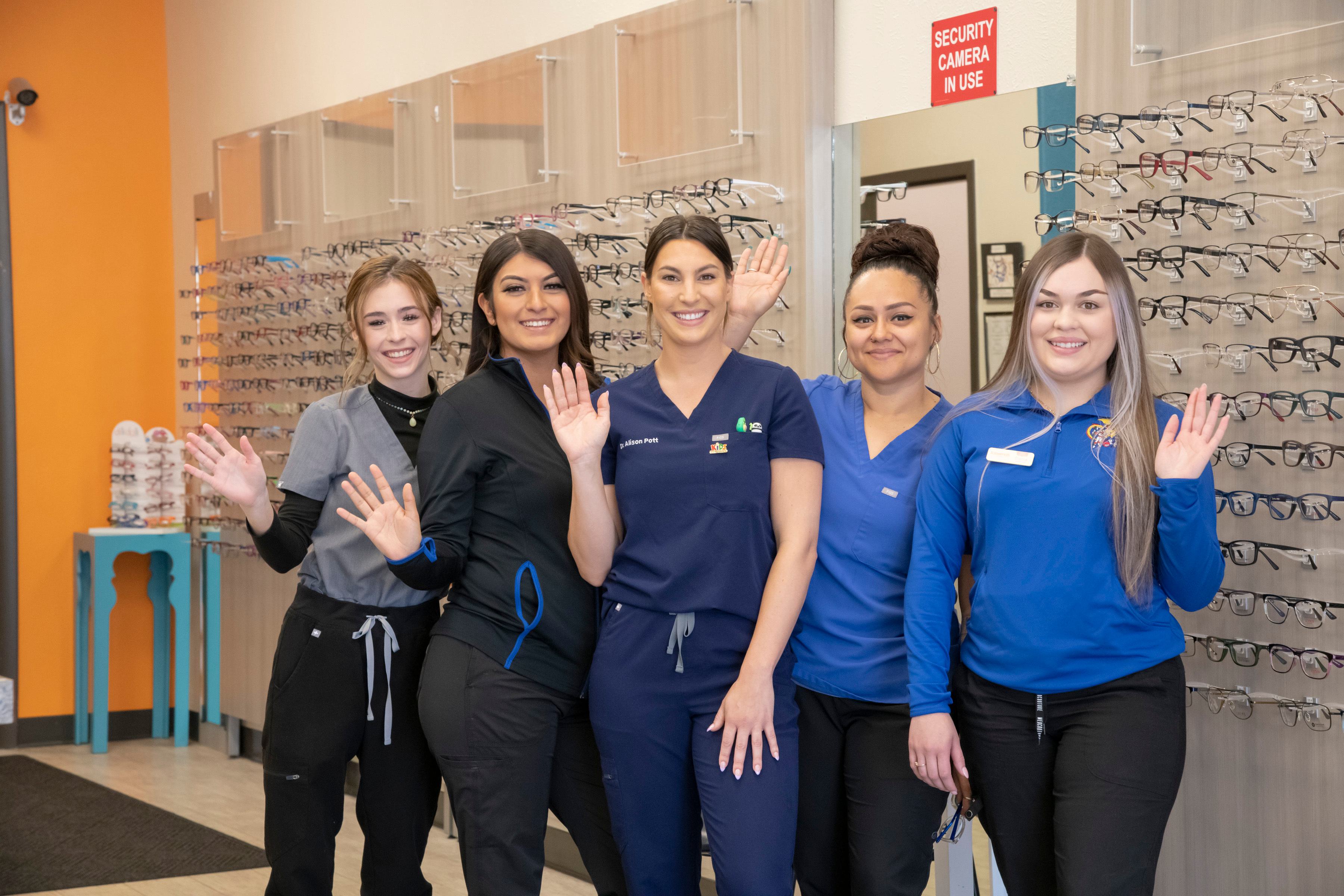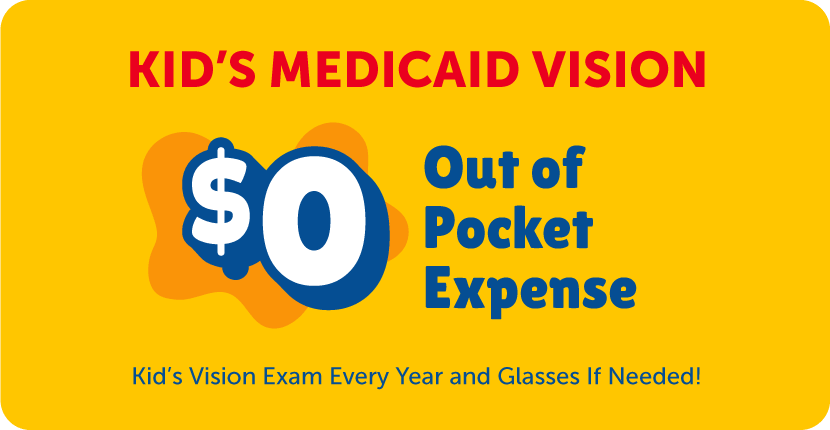 Kid's Optometrist
Welcome Colorado Springs Families!
Here at Academy Kids Vision in Colorado Springs, we are committed to providing exceptional vision care for the children in our community. Our team of vision care specialists create a warm and welcoming environment, ensuring that your child feels comfortable during their appointment.
You can find us conveniently located at 2857 E. Fountain Blvd. in the Bypass 24 Plaza on E. Fountain. Our office is open Monday through Friday from 9am to 1pm, 2pm to 6pm. Children's Vision Medicaid, Child Health Plan Plus (CHP+), and most insurances.
Schedule an appointment with us today and become a hero to your kids.

Get care for
EVERYONE IN ONE VISIT!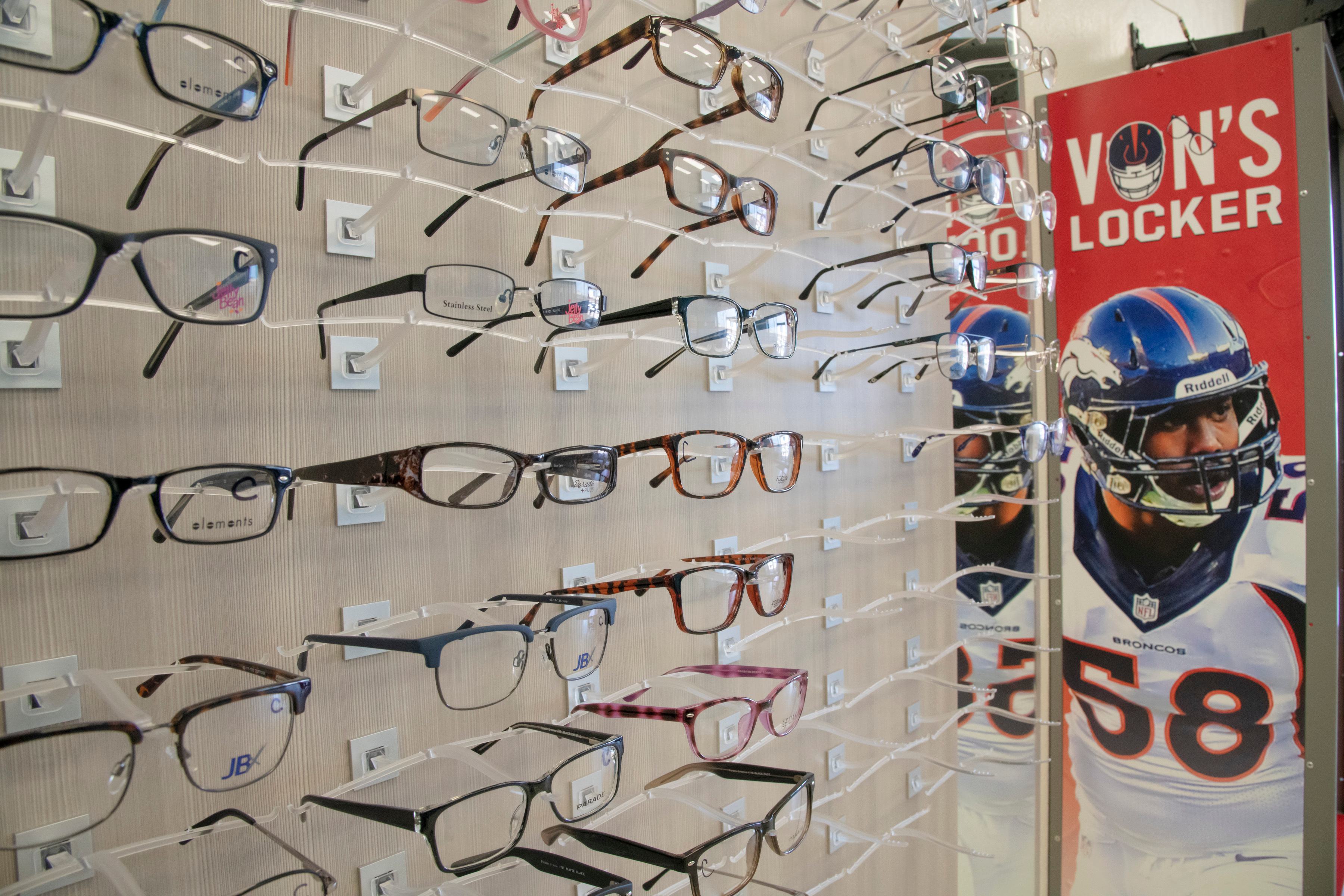 VISION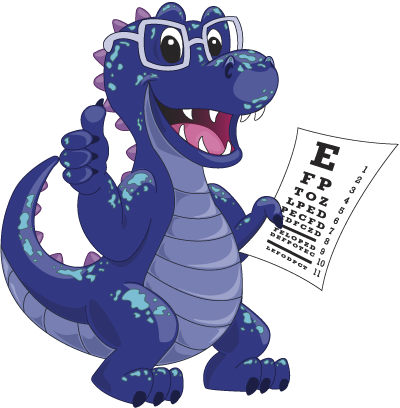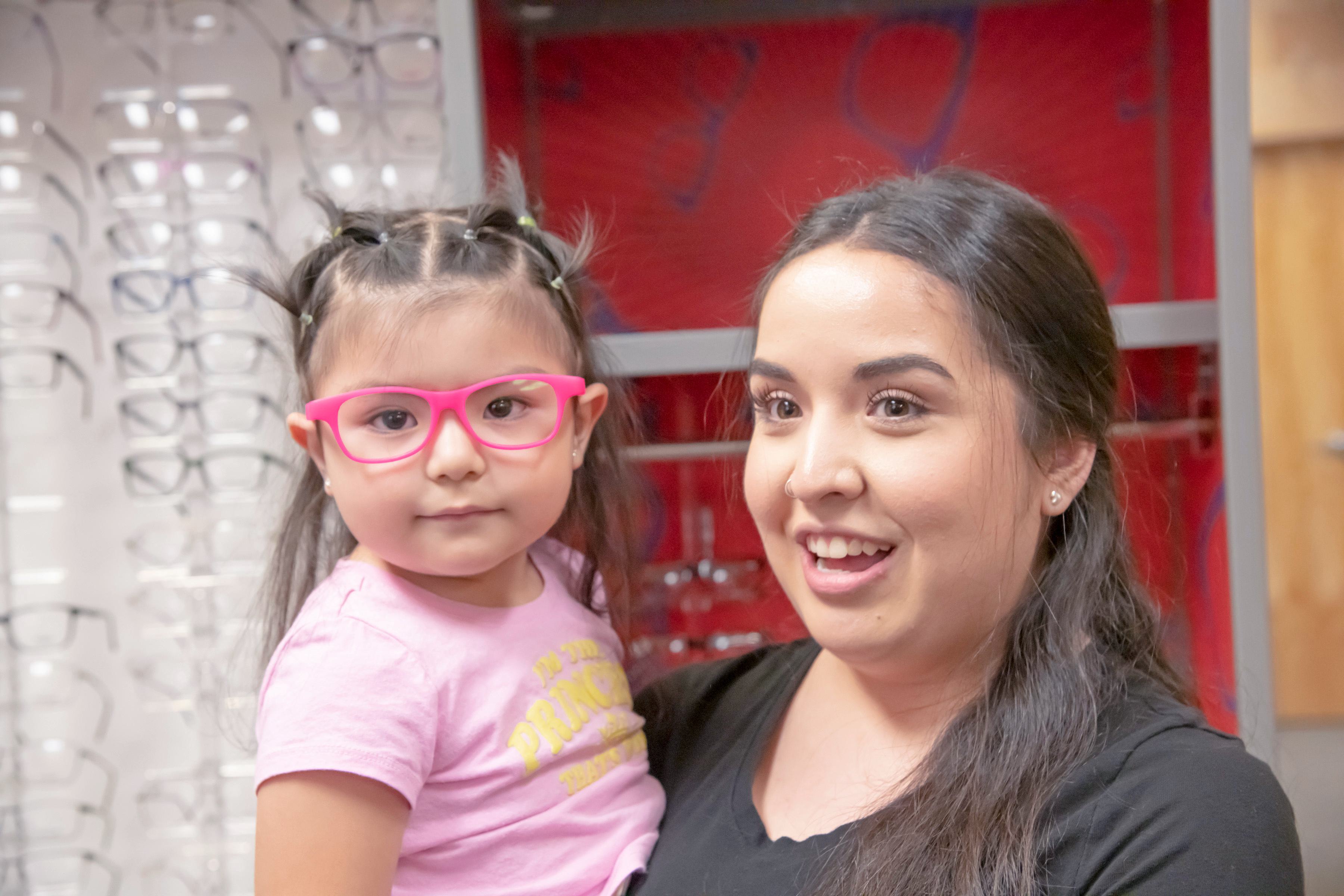 FAMILIES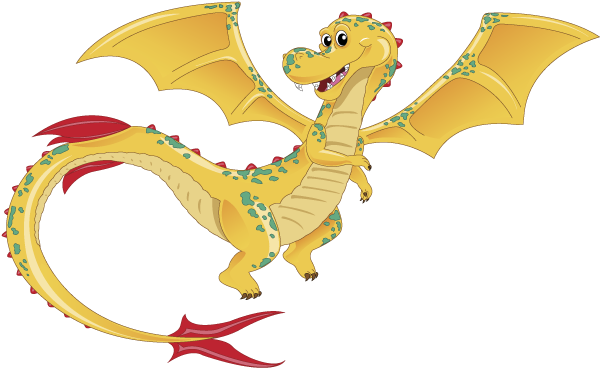 OFFICE INFO
2857 E Fountain Blvd
Colorado Springs, CO 80910
Mon - Fri: 9am - 1pm, 2pm - 6pm
Sat - Sun: Closed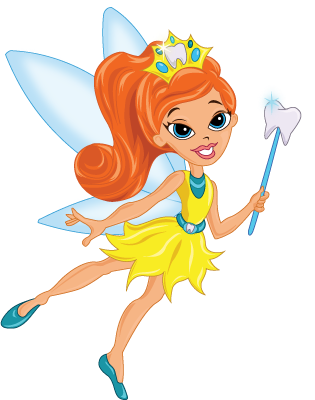 BOOK APPOINTMENT
MEDICAID &
MOST INSURANCES
ACCEPTED
We welcome Children's Medicaid and most insurance plans. Our mission is to expand care access so that every child has a chance to thrive.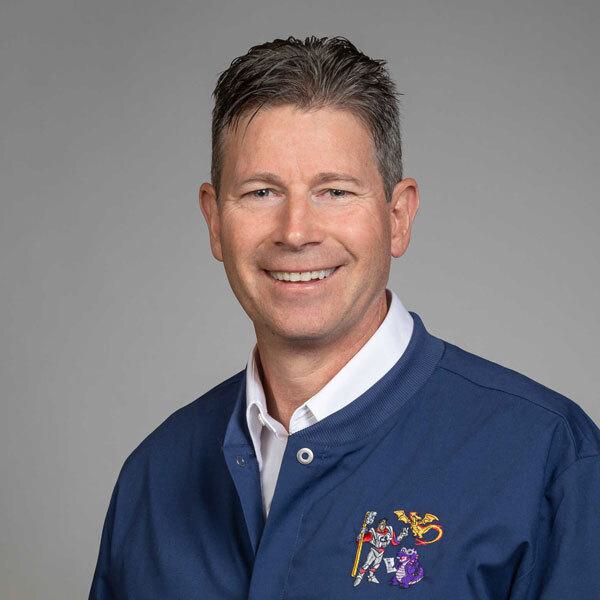 Dr. Michael Pharris
Vision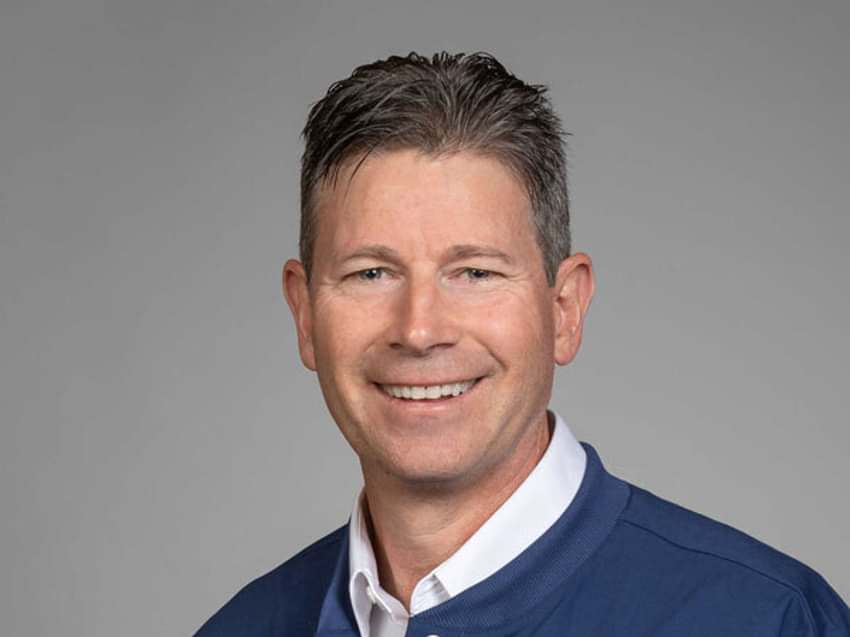 Dr. Michael Pharris
Vision
Education
Bachelor of Science - Colorado State University
Bachelor of Science in Pre-Med - Colorado State University
Doctorate - Pacific University College of Optometry
Why did you become a optometrist?
I became an optometrist because I've always had an interest in helping others. I also did not have any form of eye care as a child. My first eye exam was at the age of 14, thinking that blurry distance vision was normal for a teenager. I then understood what a difference an eye doctor can make in one's life. My vision became worse every year and I needed access to eye care, glasses, and contact lenses. There were not many answers for a struggling teen and college kid who could not afford the care I needed. I was driven to finish school and become an eye doctor so I can help those in need, like myself.
Interesting Facts
I've been married for 25 years to Roxann, we have 4 children, 3 boys, one girl. We own a dog, Winston. I was born in Southern California and I have two younger sisters. We all live in Colorado Springs, along with my mom. I enjoy all things music and all sports. Tennis & Guitar are my favorite.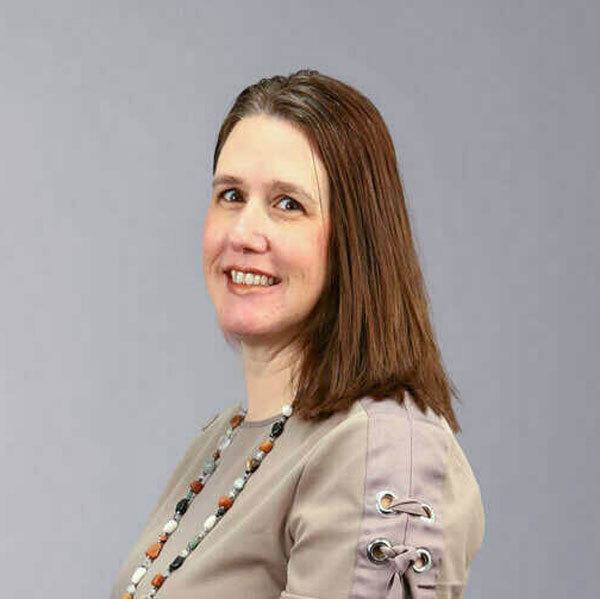 Dr. Laurie Thompson
Vision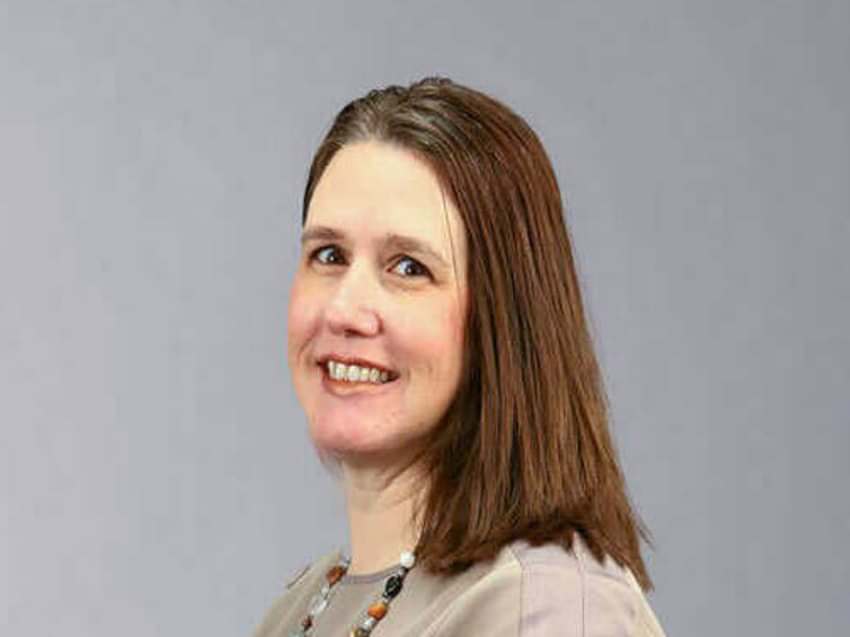 Dr. Laurie Thompson
Vision
Education
Bachelor of Science in Business Management - Macon State College
Minor in Biology - Macon State College
Doctor of Optometry - University of Missouri St Louis College of Optometry
Member of Beta Sigma Kappa International Optometric Honor Society and Gold Key International Optometric Society
Why did you become a optometrist?
I had worn glasses since the 4th grade, but it never occurred to me that "I" would be an optometrist. After my 3 children were all in school I was looking for something to fill my time and considered becoming an optometry technician for the Air Force Reserve. My husband mentioned optometry school and the rest is history. I fell in love with eyes and couldn't be happier with the path I chose.
Interesting Facts
I grew up in OK and married my husband of 25 years shortly after graduating high school. My husband served 23 years in the Air Force which took us all over the US before settling in Colorado. I have two sons and one daughter and enjoy spending time with family and friends cooking and watching movies.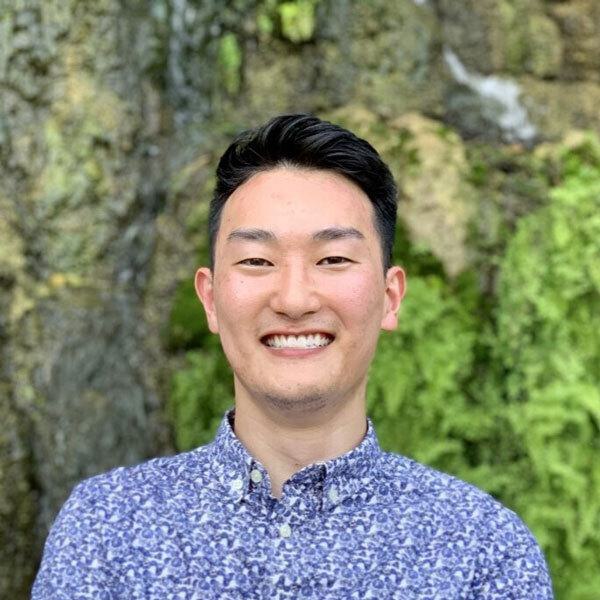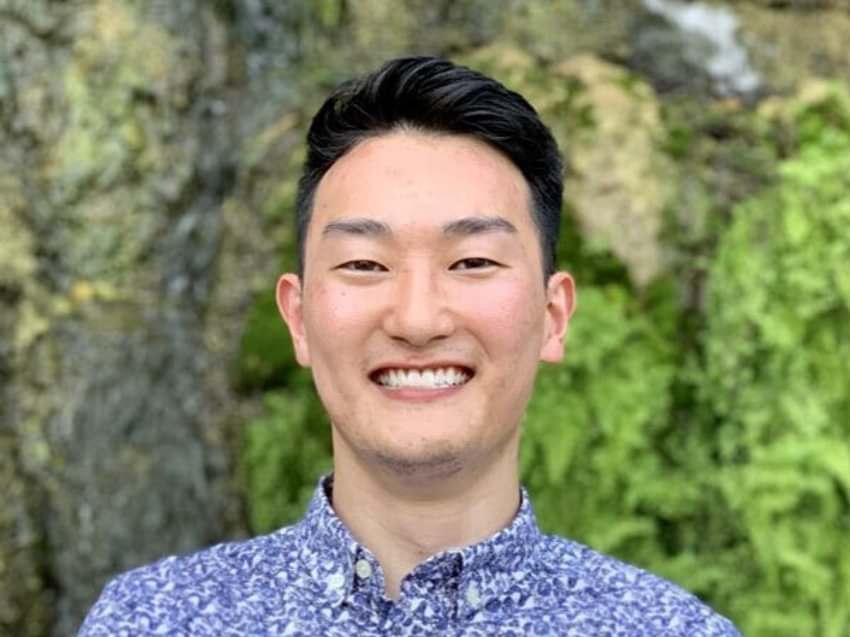 Dr. Blake Bender
Vision
Education
In undergrad, I majored in biology and minored in history at Simpson College in Indianola, Iowa. Then, I earned
my Doctor of Optometry degree from the University of Incarnate Word Rosenberg School of Optometry in San
Antonio, Texas.
Why did you become a optometrist?
I have worn glasses since I was four years old and contacts since second grade. I am extremely nearsighted which means I can only see clearly a few inches in front of my eye without glasses or contacts. My nearsightedness continued to worsen every year until I was in college. My optometrist played a very influential role in my life and vision. I became an optometrist to help individuals with their vision issues the same way my optometrist helped me
Interesting Facts
I met my girlfriend, Dr. Martinez, in optometry school, and we graduated from the same class!
I grew up in a small town called Spencer, Iowa.
My favorite college sports team is the Iowa Hawkeyes!
Even though I'm from Iowa, my favorite professional sports teams are the Denver Broncos and the Denver Nuggets!
My hobbies include golf, biking, hiking, exercising, and playing with my two rescue dogs, Siggy and Isla.
My special talent is that I can solve a Rubik's Cube.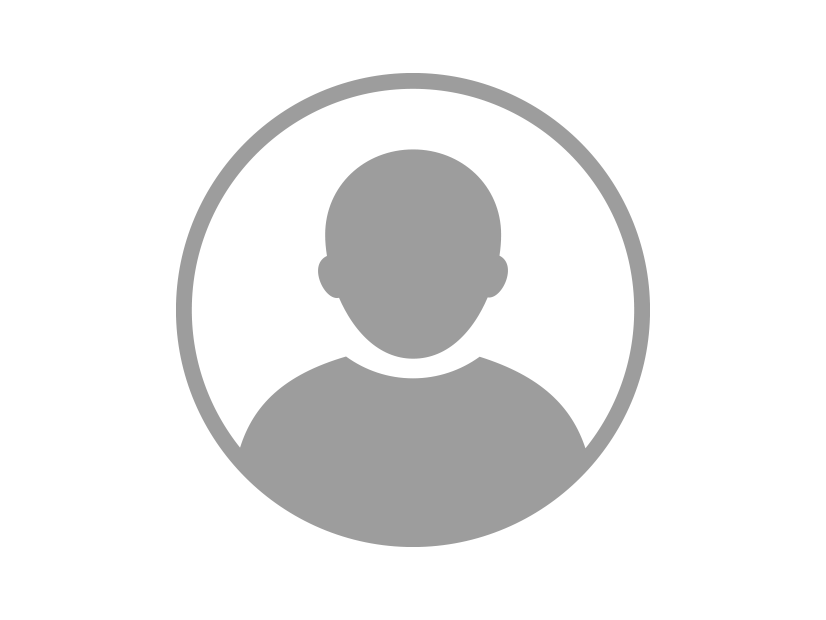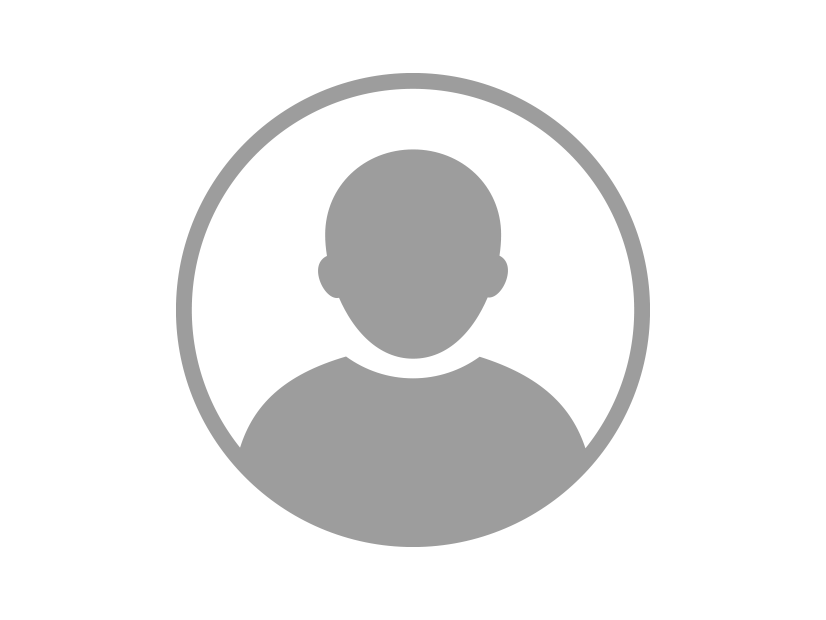 Dr. Dylan Dinn
Dental
Education
Undergraduate: Texas A&M University - Corpus Christi with a BS in Chemistry
Dental: University of Texas Health Science Center at San Antonio - Degree in Doctor of Dental Surgery
Why did you become a dentist?
I came into the dental field originally as an assistant, and was impressed with the positive environment of dentistry. I was really great at working with patients and my hands, and knew I could do more. I decided to start making my way through undergraduate school, while still working as an assistant. I love being able to help people and put them at ease. I feel like dentistry is a mixture of science, socializing, and art. These are things I love, and growing up I was always doing things with my hands such as drawing, painting, cooking, and various sports. Working as a dentist allows me to continue working with my hands while applying science, physiology, and compassion towards people.
Interesting Facts
2 dogs: Lily and Bear, they are very precious to me and I have had them 10 years
1 cat: Fitzwilliam, found as a stray during dental school
Likes baking cookies/cakes
Played co-ed softball during dental school, and full contact women's football during undergrad
Grew up in south Texas, with heavy hispanic culture upbringing, and my grandmother is from Mexico
Have had to eat gluten free past 6 years, so am well versed in food allergy frustrations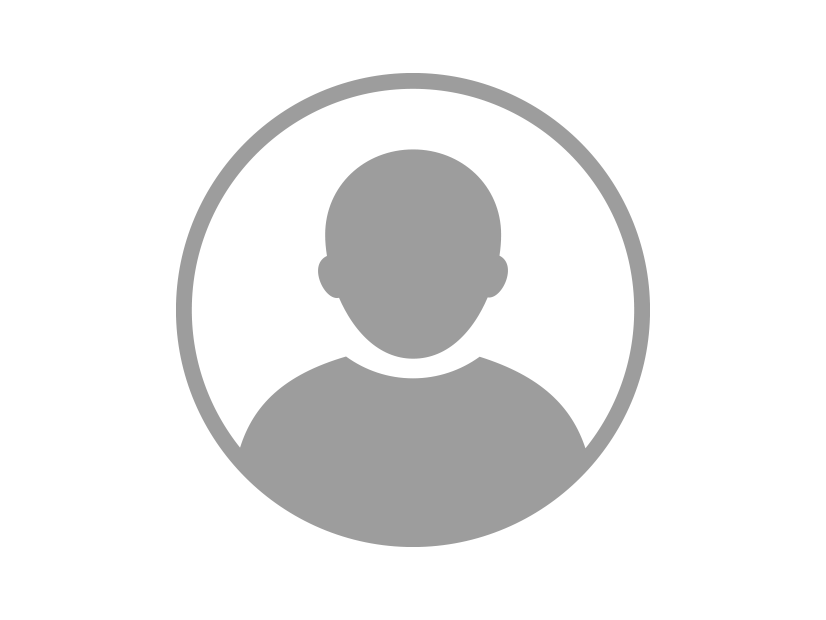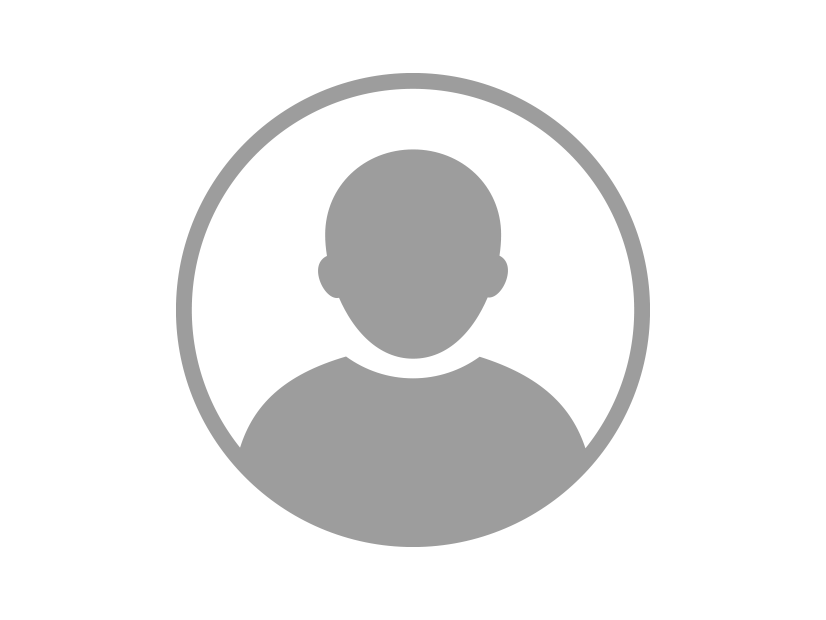 Dr. Awais Mufti
Dental
Education
Indiana University Bloomington - B.S. degree in Neuroscience
Indiana University School of Dentistry - DDS
Why did you become a dentist?
I wanted to tie together my desire to help people and find a job that kept me on my feet all into one field; that is when I began exploring dentistry. Dentistry is an art form that can positively impact peoples lives. I wanted to be an artist that could make a difference in the world.
Interesting Facts
I grew up in Wilkes Barre, PA, a small town but a very active community. I grew up playing card games like pokemon and yugioh as well as any sport I could get my hands on from diving to soccer. My favorite sports team is the Chicago Bulls because I grew up watching Derrick Rose. I have a cat named Astro who is an orange ball of energy.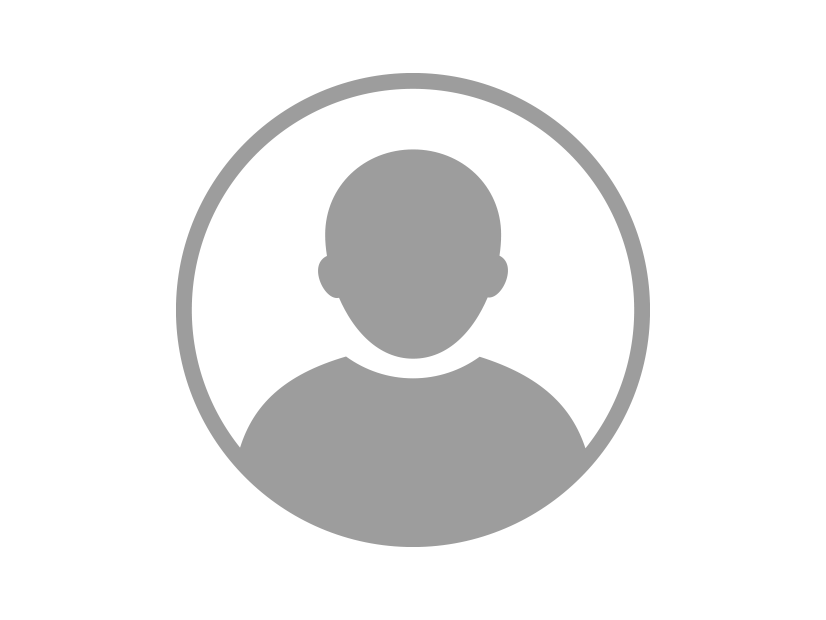 Dr. William Veazey
Dental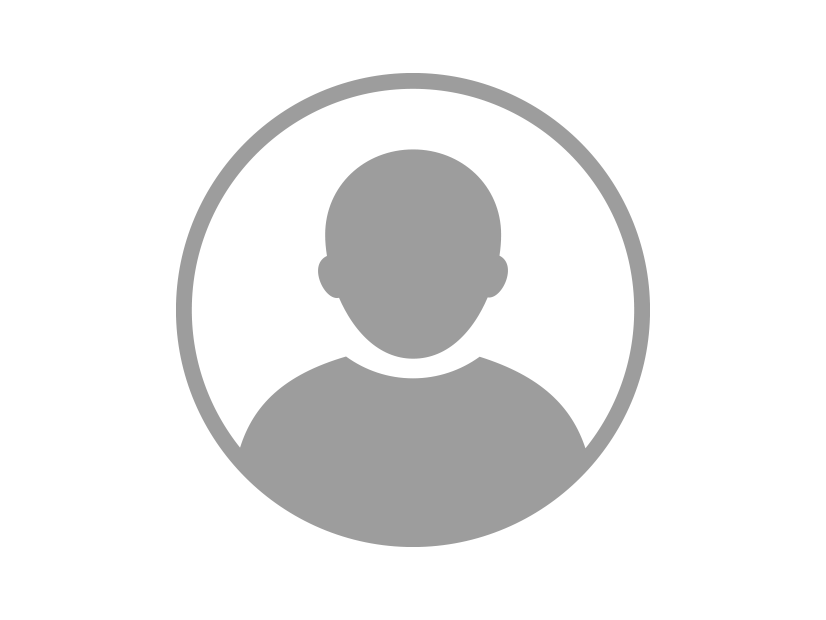 Dr. William Veazey
Dental
Education
My undergraduate education was done at Pacific University . I earned a BS in Biology and Spanish.
Optometry school was done at IAUPR .
Why did you become a dentist?
When I had my first eye exam I saw the optometrist changing the dials on the phoropter and thought it looked like fun. It seemed like a profession that would allow me to help the public along with having a familly. The gift of sight is something a lot of us take for granted and I enjoy helping people maintain their vision.
Interesting Facts
My immediate family grew up in Oregon although our parents are both from northern NM. As an undergraduate student I studied abroad in Ecuador for a semester and also lived in Puerto Rico for four years. I am blessed to have 3 children. On my days off I enjoy taking my sisters rescue dog for walks or exploring the mountains of New Mexico with my kids.
The whole staff was so caring and patient. My daughter is three and they were so great with her. Would definitely recommend to everyone!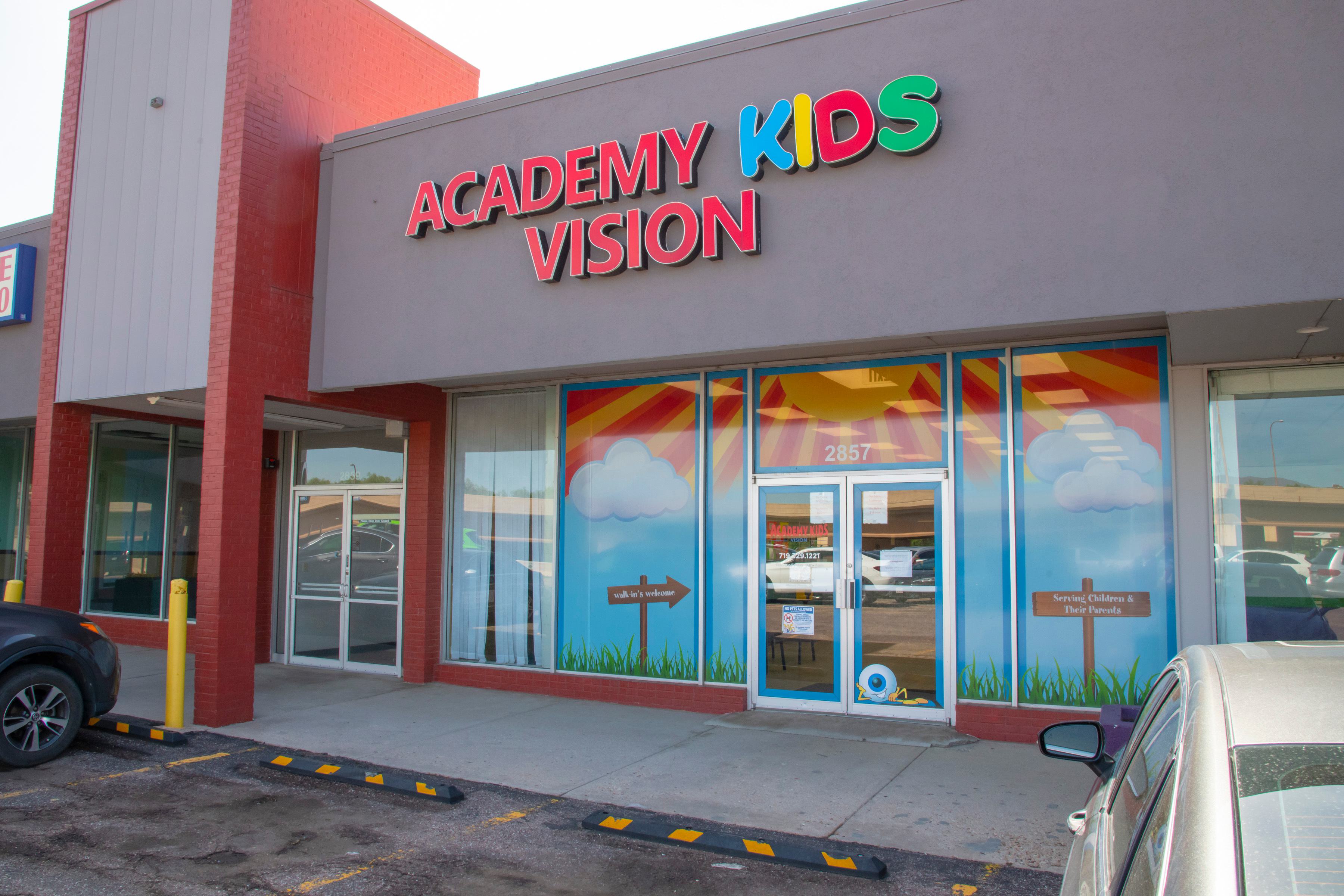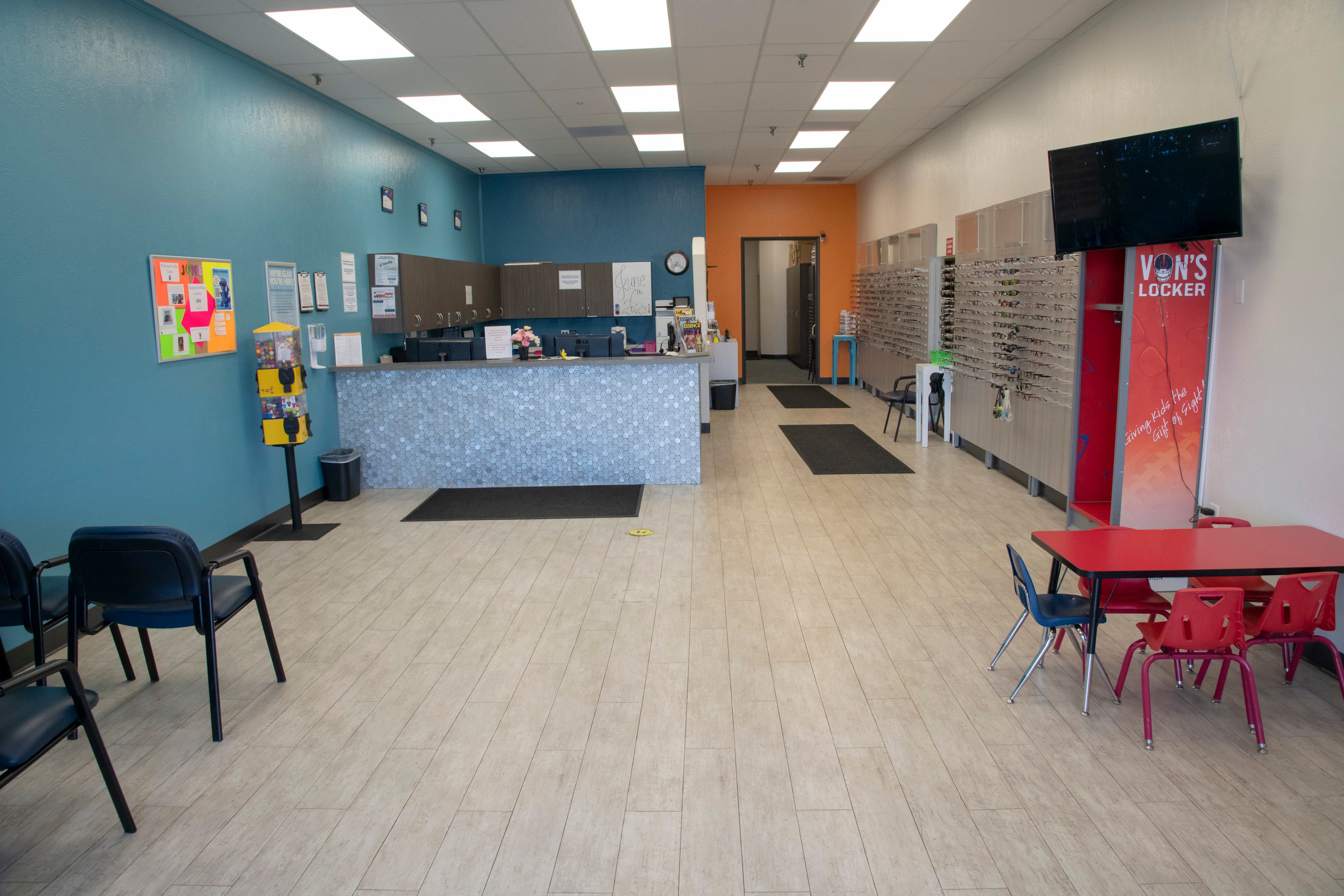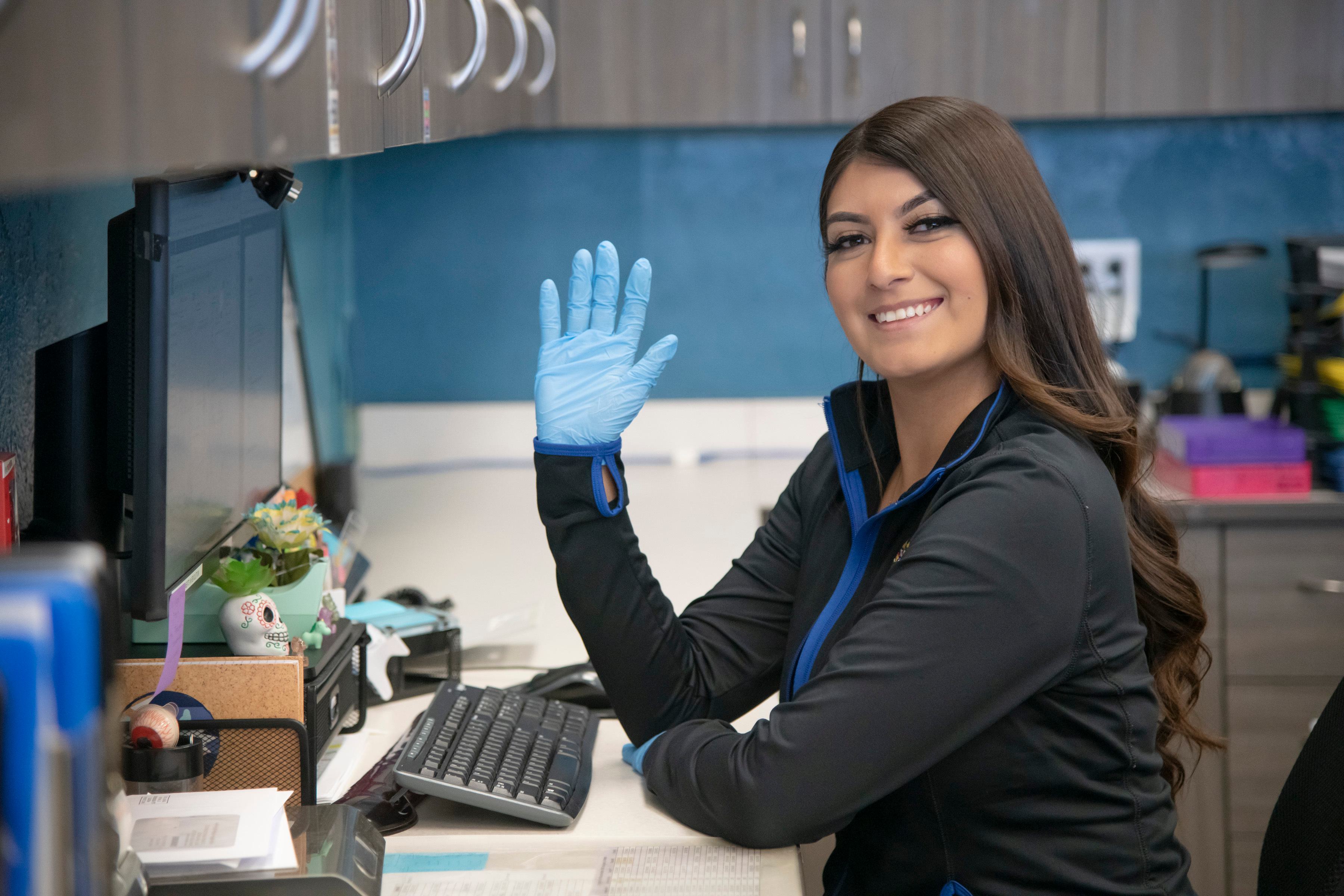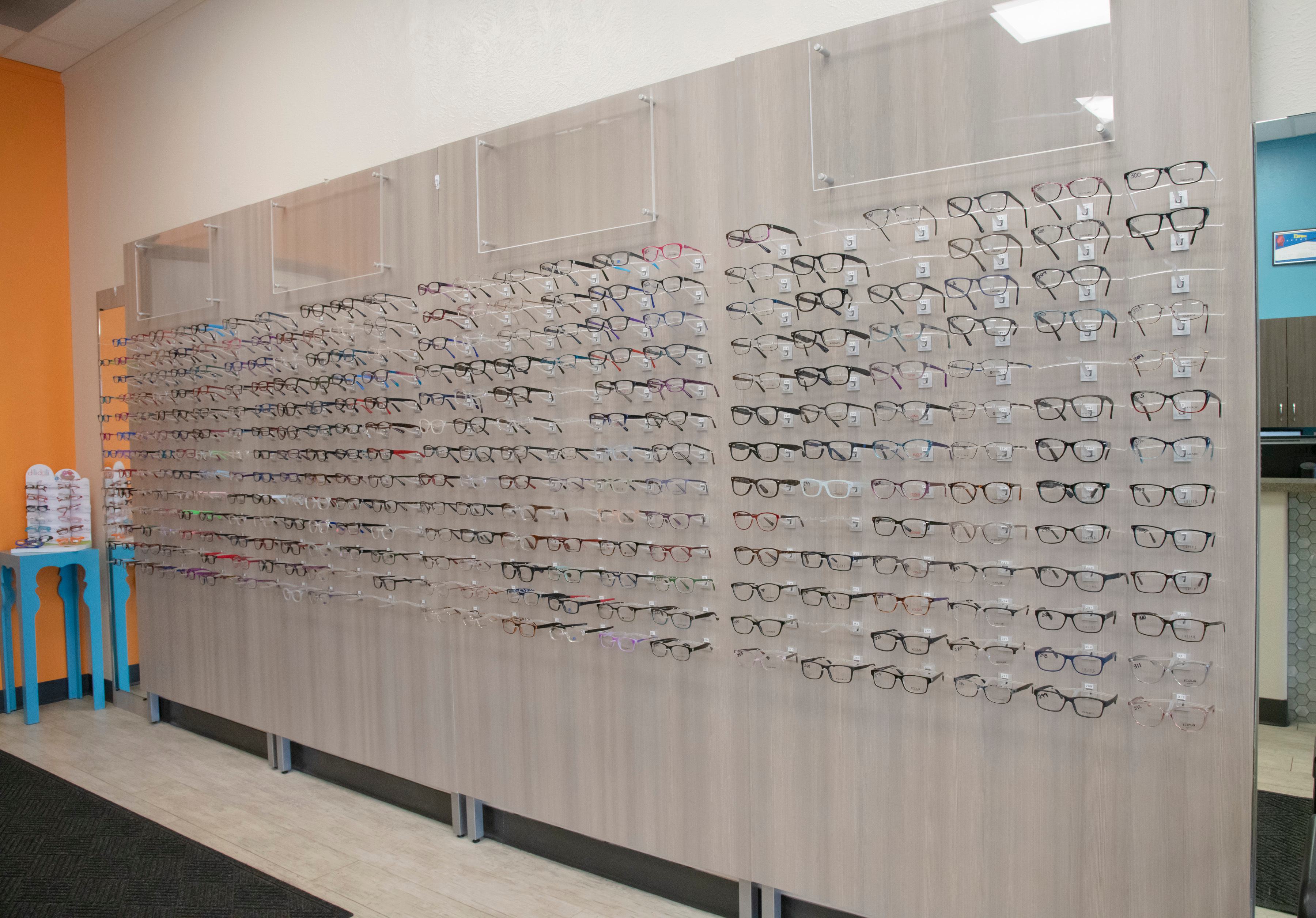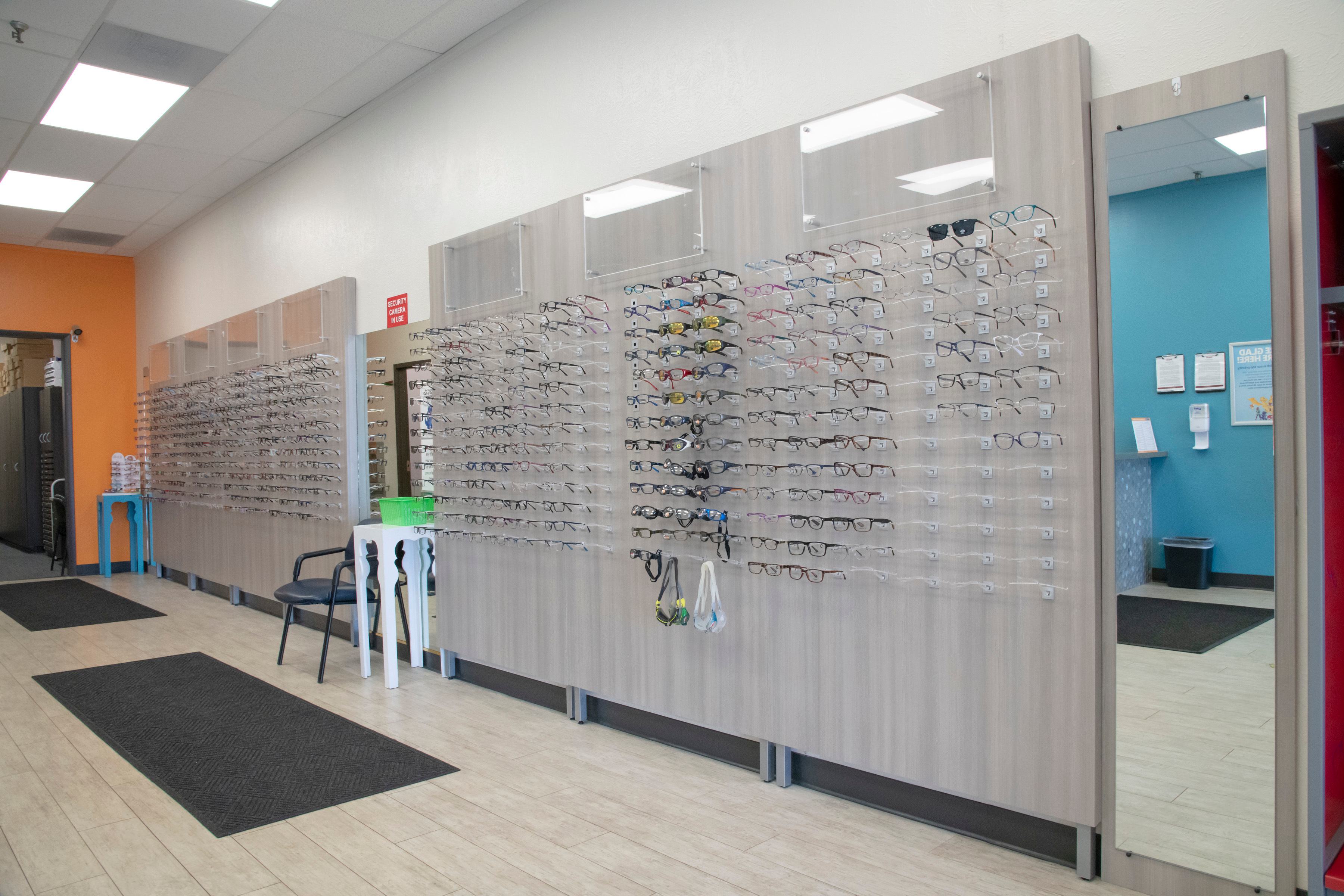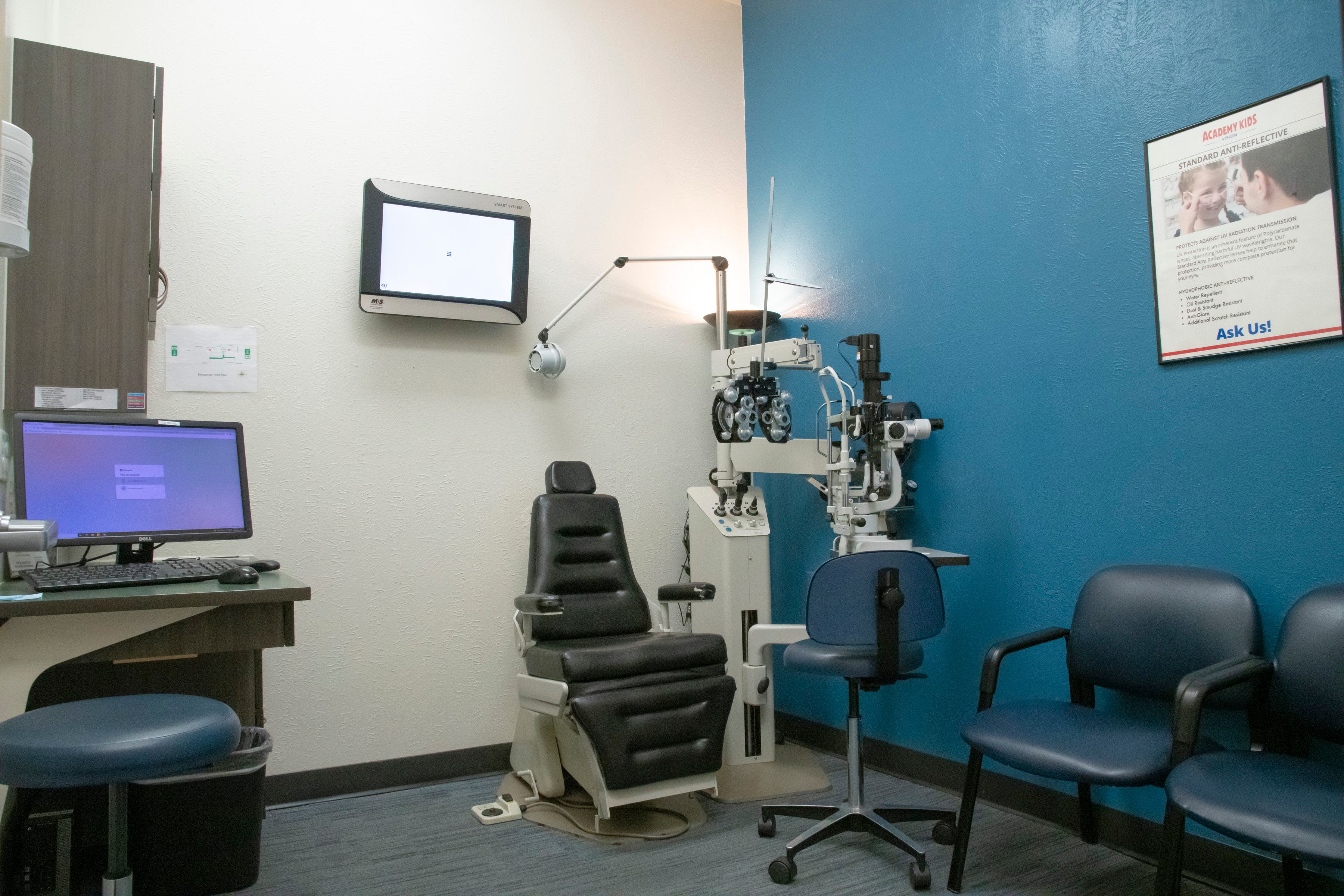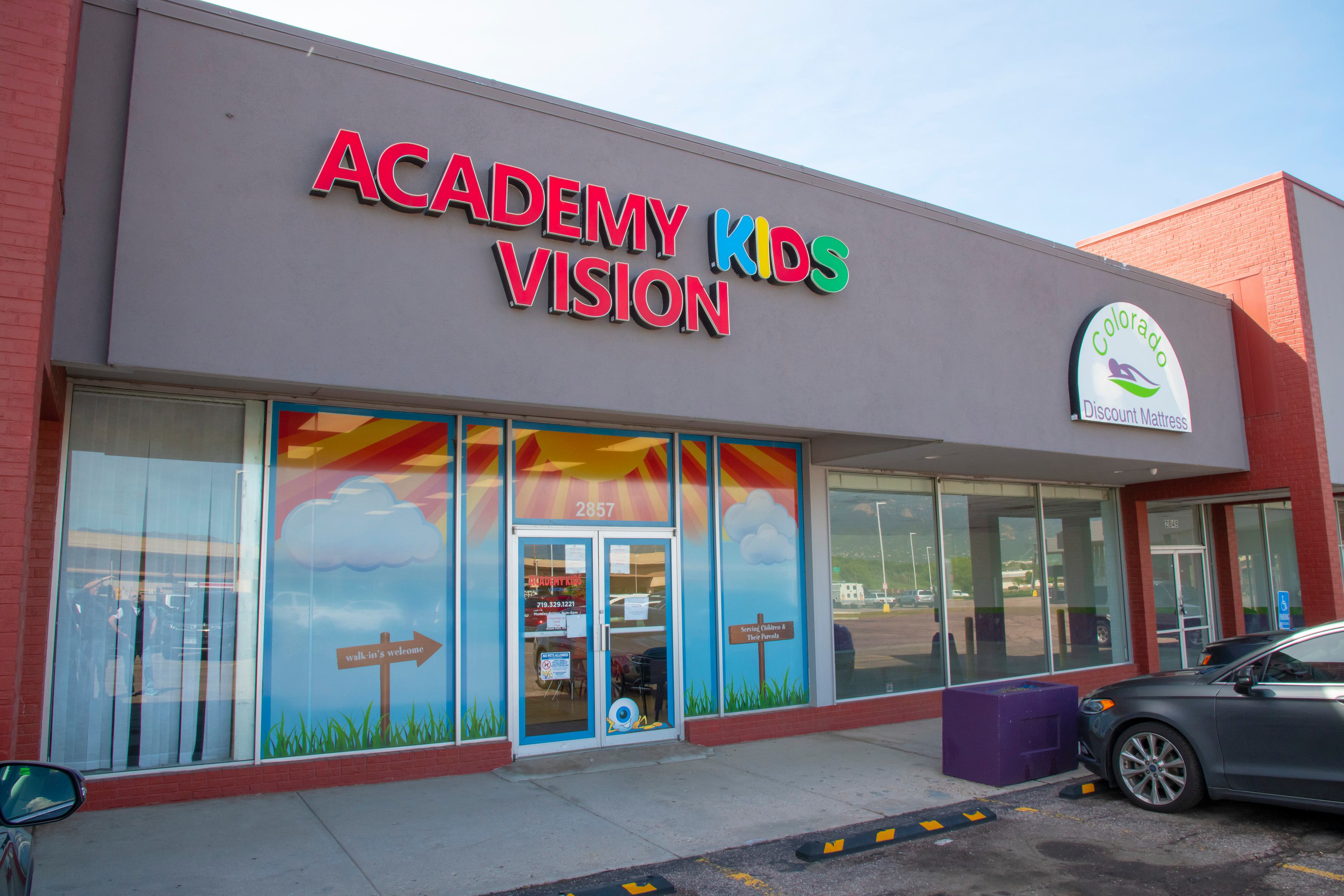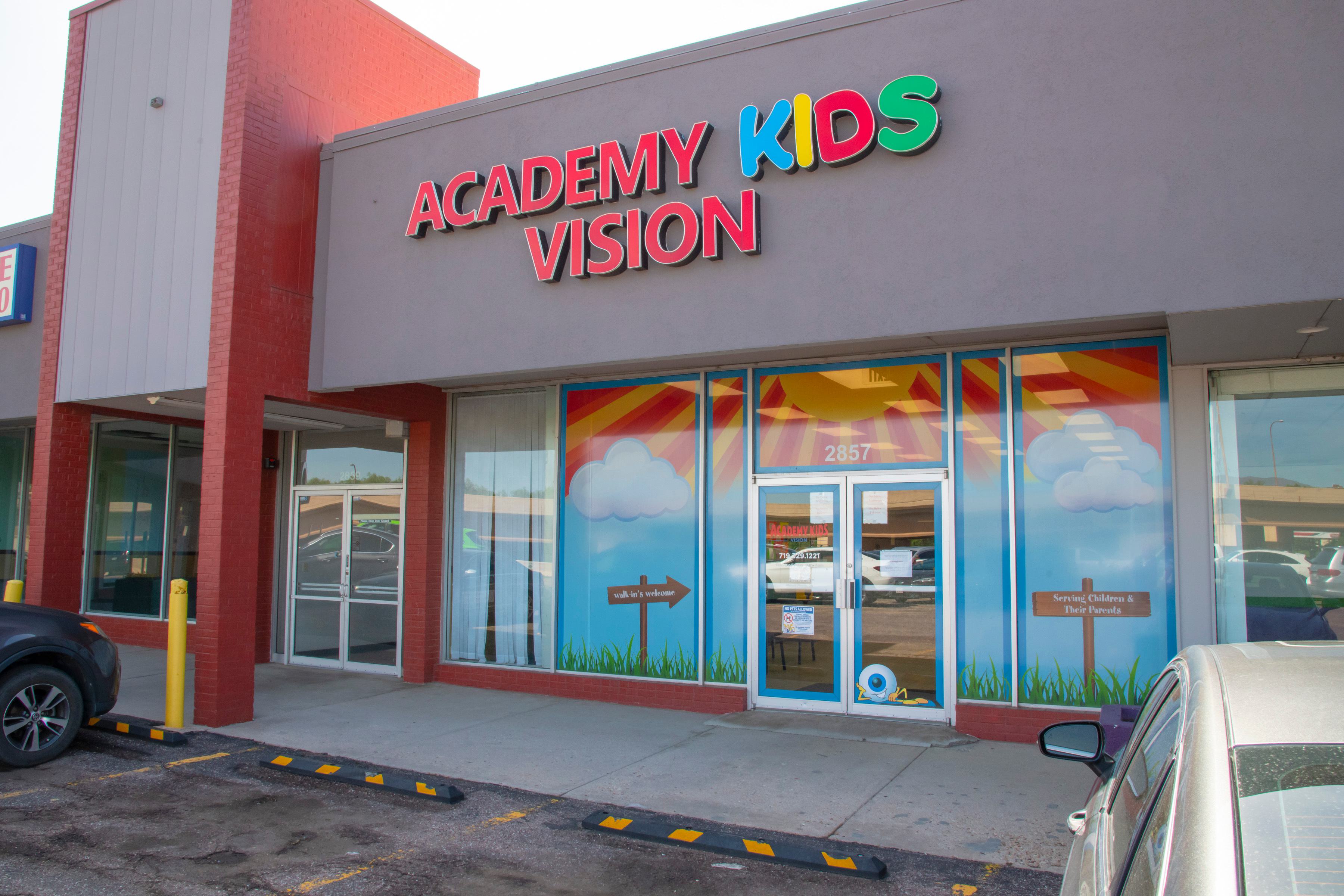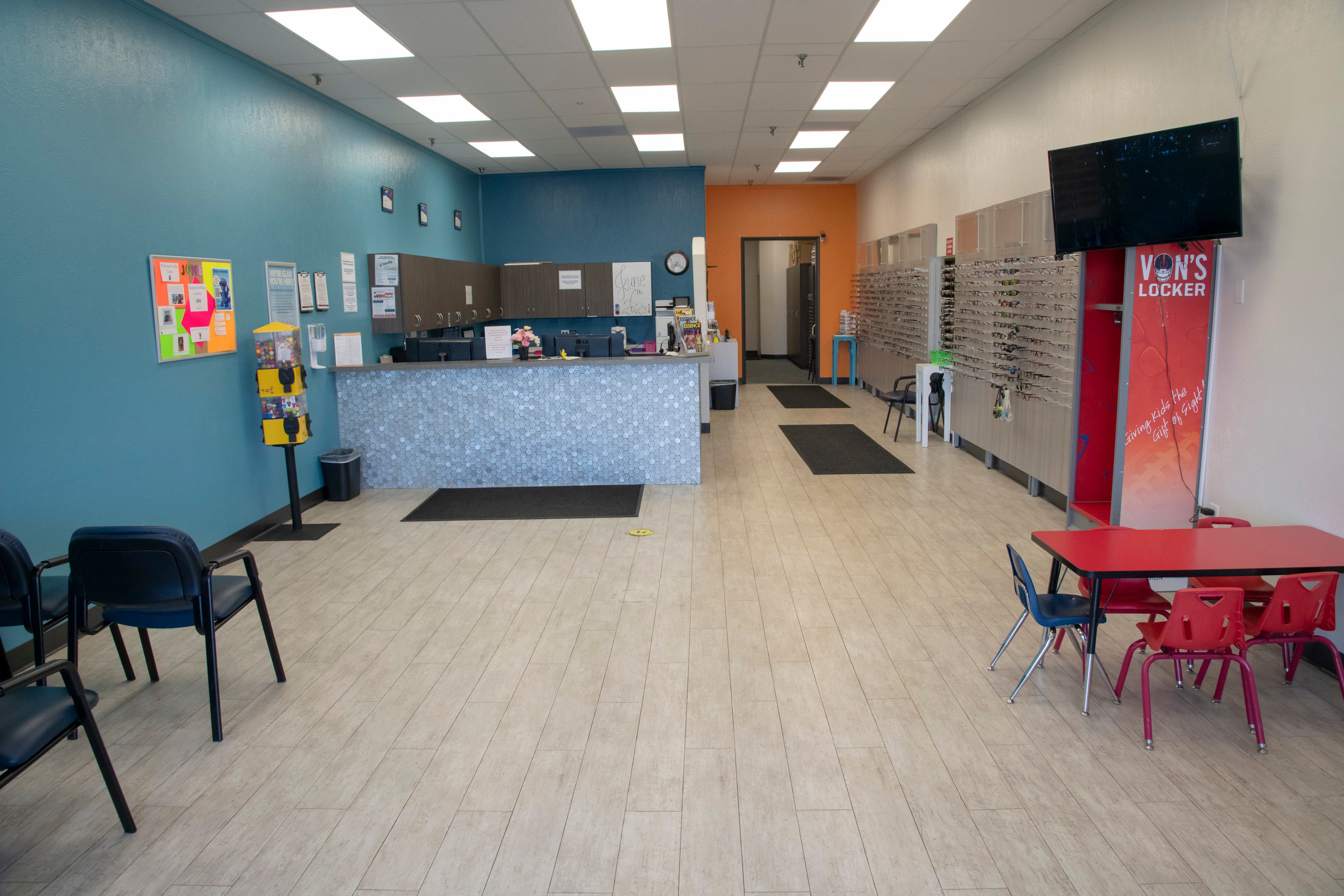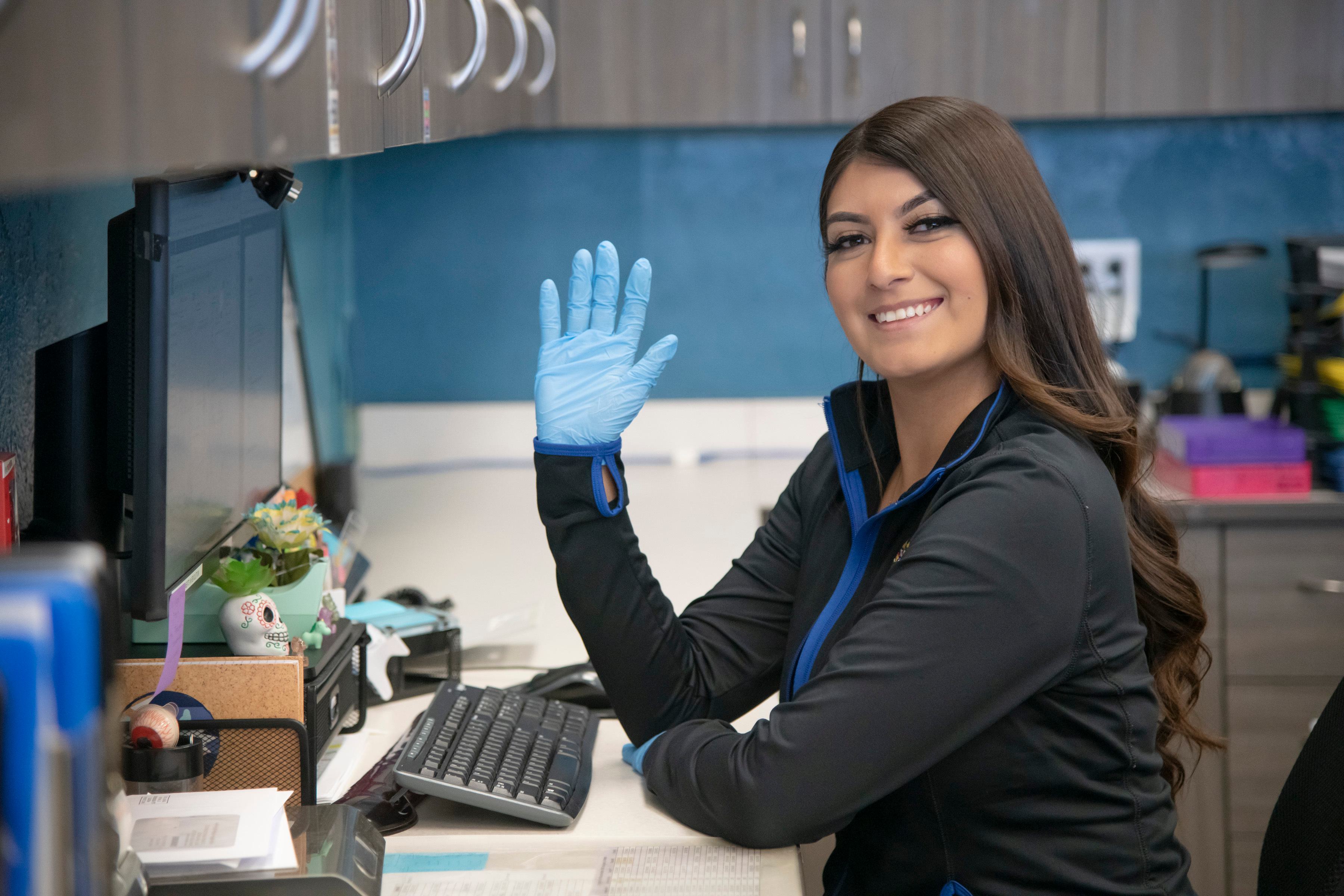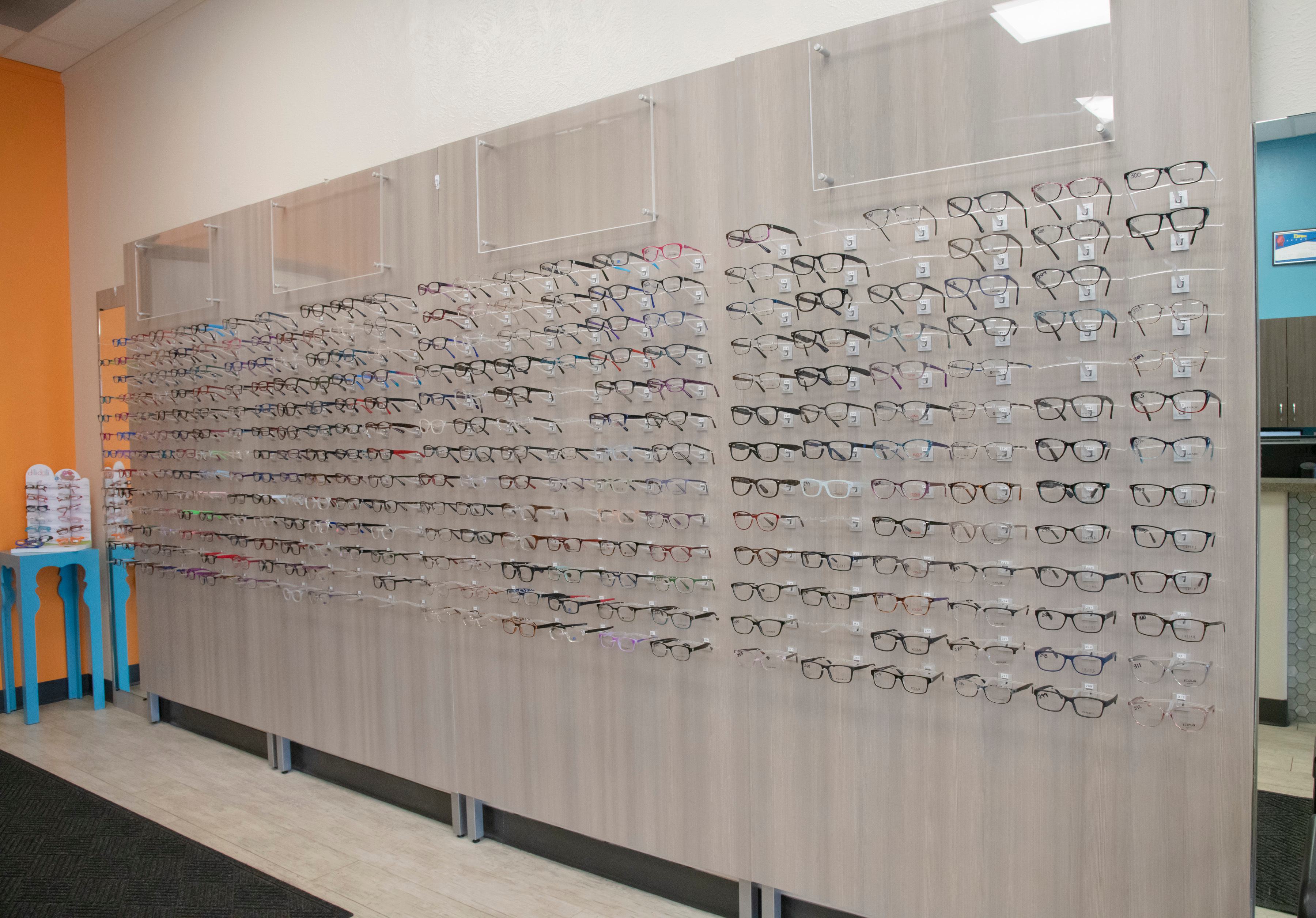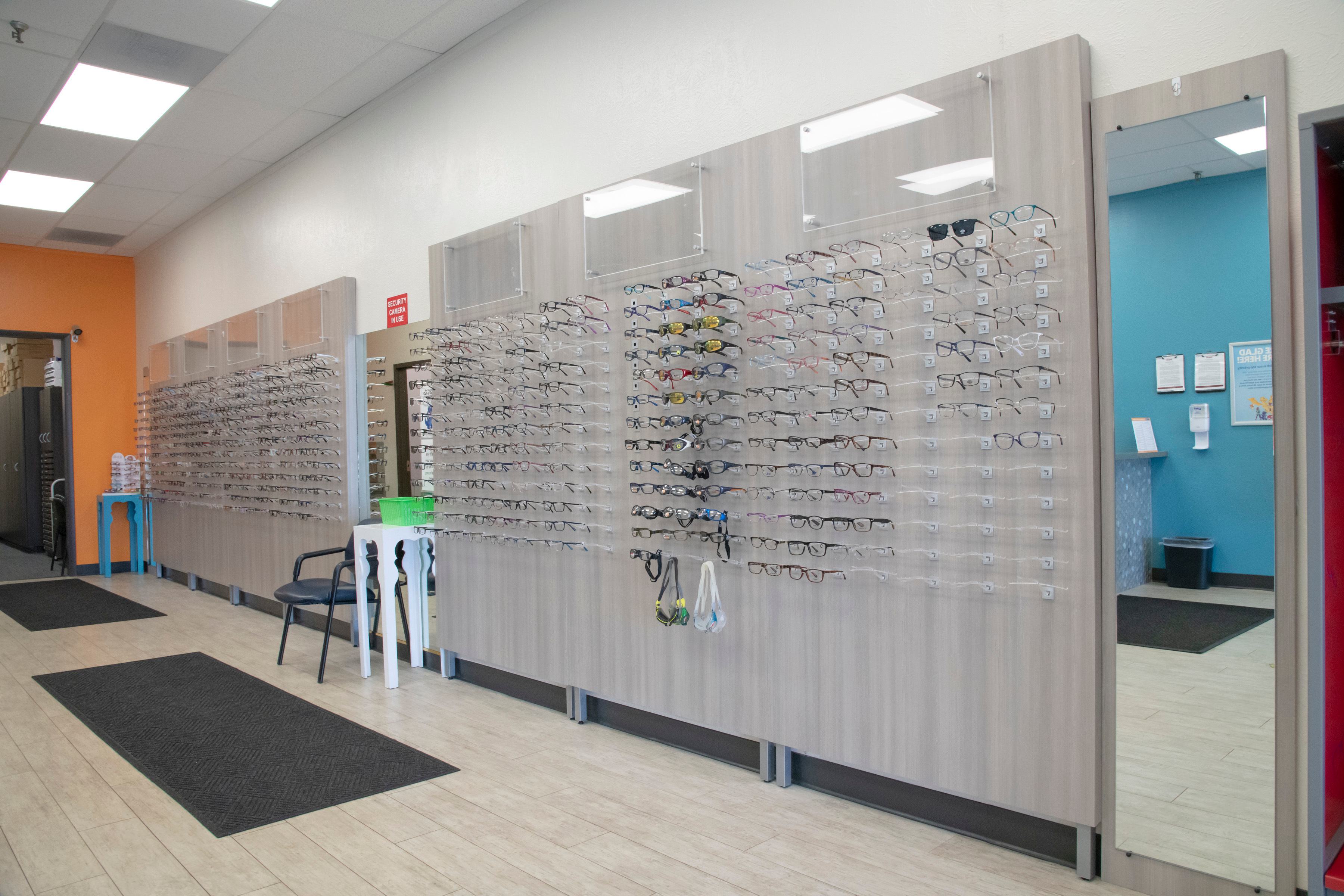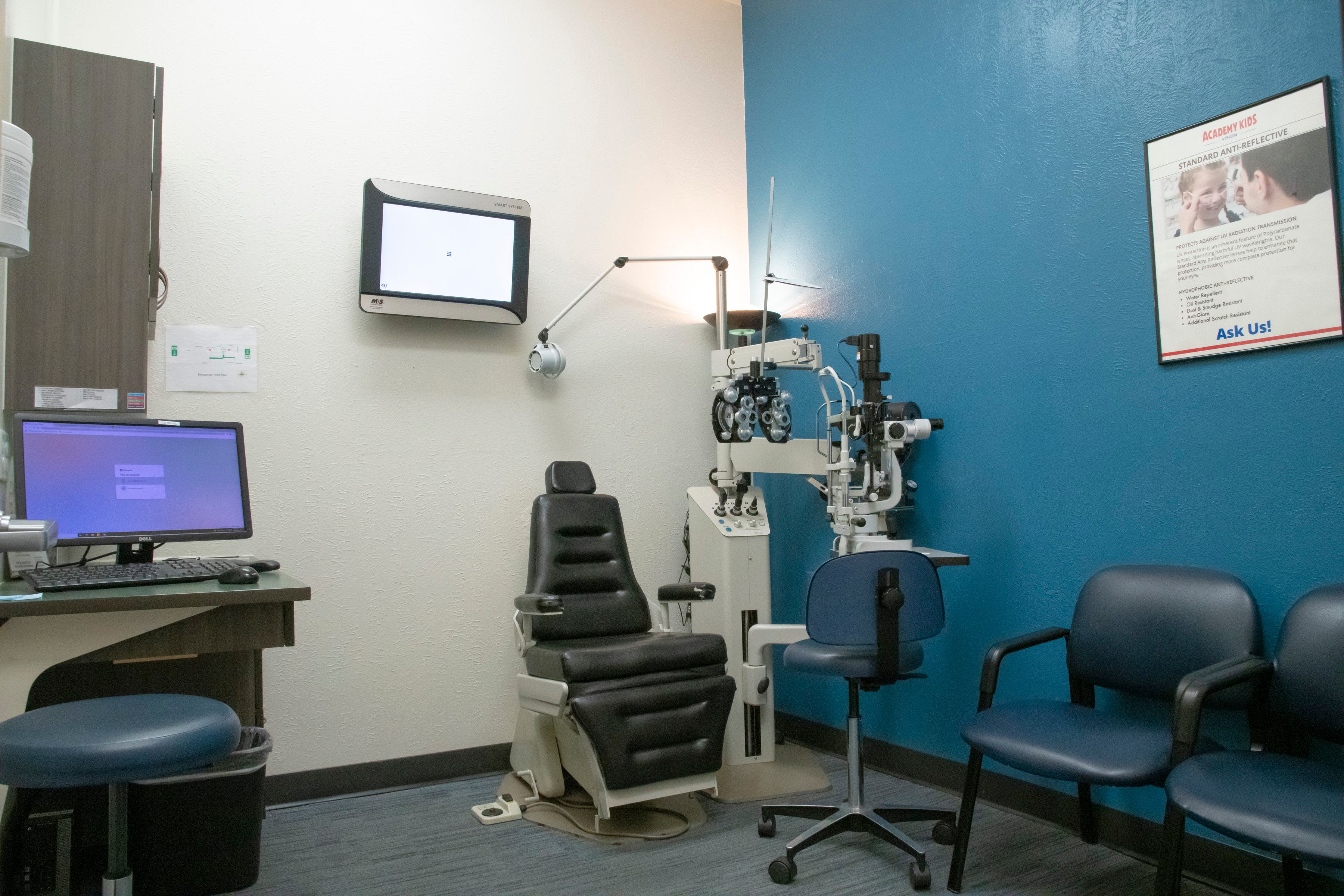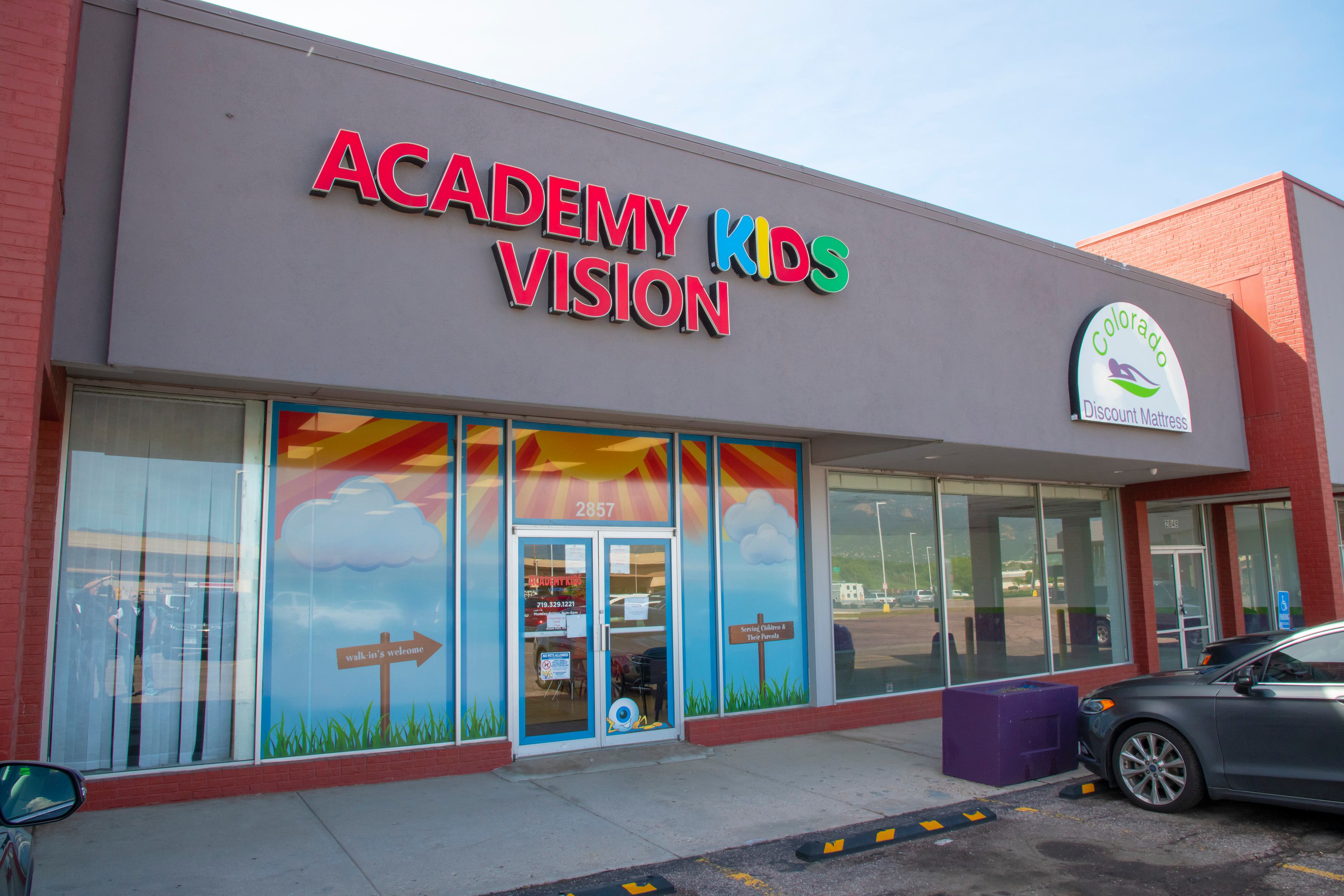 VISIT OUR OFFICE!
BE A HERO FOR YOUR KIDS,
SCHEDULE YOUR APPOINTMENT TODAY!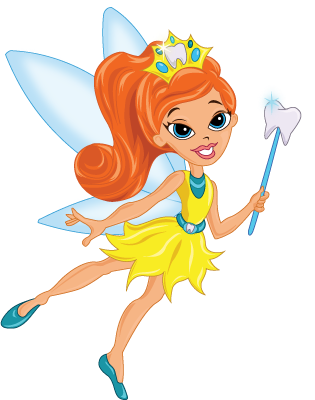 BOOK APPOINTMENT
COMMUNITY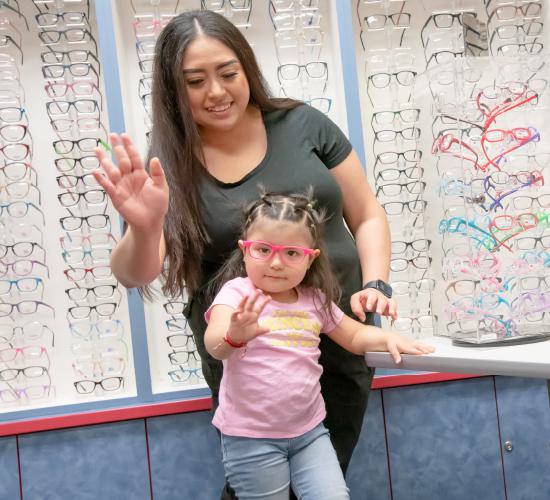 RURAL VISION
Children in rural communities often have a more difficult time finding access to healthcare. We have made it our mission to bring our extraordinary vision services to rural communities, helping to fill the gap in care through our mobile vision care program.
STAY CONNECTED
Stay connected with your local office! Follow us on Facebook and Instagram for facts, tips, and more!
CLICK BELOW TO LEARN MORE
VISION INFORMATION
With a kid's eye doctor, your child's future is clear!
Regular eye exams are an important way to keep babies, kids, and teens on track for educational, social, and developmental success. Vision issues can impact a child's experiences with school, sports, peers, and daily activities. A vision check-up is an important way to make sure your child is developing healthily and prepared for success.
If it's hard for your child to see far far away, they may have Myopia. Myopia, also known as nearsightedness, is a refractive disorder that makes it difficult to see distant objects. In contrast, with nearsightedness, it is easy to see things up close. The symptoms can include:
Blurred vision when looking at objects at a distance

Squinting

Eyestrain

Eye fatigue when looking at objects far away
In addition to causing physical issues, nearsightedness can also impact a child's performance in school and safety. Nearsightedness can be corrected with eyeglasses, contact lenses, or eye surgery. Routine eye exams can detect potential issues and help kids stay healthy.
Are things too close for comfort? If so, then your child may have Hyperopia, or farsightedness. Hyperopia is a common condition that allows you to see objects far away better than objects that are up close. With farsightedness, the light rays in the eyes focus behind the surface of the retina instead of directly on the retina. This makes close-up objects blurry. The symptoms may include:
Blurred vision

Trouble focusing on things close by

Eyestrain

Eye fatigue

Headaches when performing tasks close-up
Farsightedness can impact self-esteem and educational capabilities, but it is easy to correct with eyeglasses, contact lenses, or surgery. Take your kid for a vision check-up to make sure they are set up for success!
Astigmatism is a common condition that blurs objects both near and far. With astigmatism, your eye isn't completely round so it is not able to focus. Astigmatism can be difficult to diagnose in kids because they perceive the blurriness as normal. The symptoms include:
Blurred Vision

Distorted Vision

Eyestrain

Headaches
When left unaddressed, astigmatism can impact school performance and safety. Like other common eye issues, astigmatism can be treated with eyeglasses, contact lenses, or surgery. Make an appointment for an eye exam to make sure your child's eyes are healthy and ready for success!
A wandering eye is also known as Amblyopia. Amblyopia is a vision condition in which one eye underperforms because it does not properly reflect light. When a child has a lazy eye, their body follows the direction of the normally performing eye. This impacts their ability to perceive depth. Symptoms include;
Issues with depth perception

Frequently squinting or shutting one eye

Tilting head to focus
For the most effective and simple treatment and management, it is important to detect a lazy eye early. Routine eye exams are an important way to take care of your children.
Strabismus, or cross-eyes, is a common eye condition in which the eyes are not always aligned. With strabismus, the eye muscles are out of sync which causes the eyes to look different ways. Strabismus can lead to a lazy eye or cause other types of vision problems. There are a few different treatment options, depending on the specific nature of the condition.
It can be a struggle to get your child to wear eyeglasses. We carry over 350 Medicaid-approved frames to ensure your child can find the perfect pair to suit their age, size, fashion, and lifestyle. We want every child to feel confident and comfortable when wearing glasses!
We don't want any child to struggle with learning challenges caused by undetected vision problems. If your child is experiencing vision issues, we can help. We accept Medicaid and most insurance plans so that your child can have regular vision check-ups and glasses at little or no cost. Book an appointment today!