Kid Friendly Offices & Flexible Scheduling
Adventure Dental & Vision in Midwest City, Oklahoma.
Children's Medicaid & Most Insurance Accepted
Medicaid and Most insurance accepted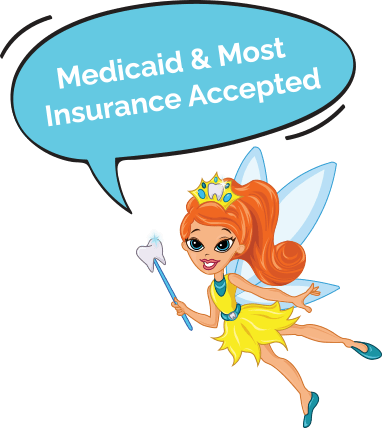 This place is amazing. We have 4 kids, one of which is 3 and autistic, as well as one who is a teen and had a terrible experience at another dentist. Adventure Dental went above and beyond! They were extremely patient with our 3 year old, with one of the women even holding her and walking her outside so I could sign papers and handle my other 3 kids. That simple act of kindness kept me from losing me mind with 4 kids who all had dental and vision appointments. My 12 year old had a bad experience at another place, and had to have some work done here as well. They made sure she was completely comfortable and pain free, and were very sweet and reassuring to her. She said it was so much better than our previous place.



The dentist and the eye doctor we saw were fantastic and explain everything to you thoroughly. It's also pretty convenient to be able to dental and vision, as well as the glasses, at one place. We will stay here and I highly recommend them! The staff is top notch!
You Have the Questions, We Have the Answers!
Finding answers to children's health can be hard, so we made it easy for you!
Checkout some of our parent's most frequently answered questions about their child's health.
Not finding the answer you are looking for ? Shoot us an email info@kidsdentalvisioncare.com
High Quality, Compassionate Care
It's What We Do Best!
It's our mission to ensure that every child and family has access to affordable high-quality, compassionate care. Our kid-friendly offices, high-quality staff, flexible scheduling, and a variety of insurance options make us the perfect fit for your family.
Learn about our Dental Services
Learn about our Vision Services