Dental Care for Kids
Anesthetic and Sedation Options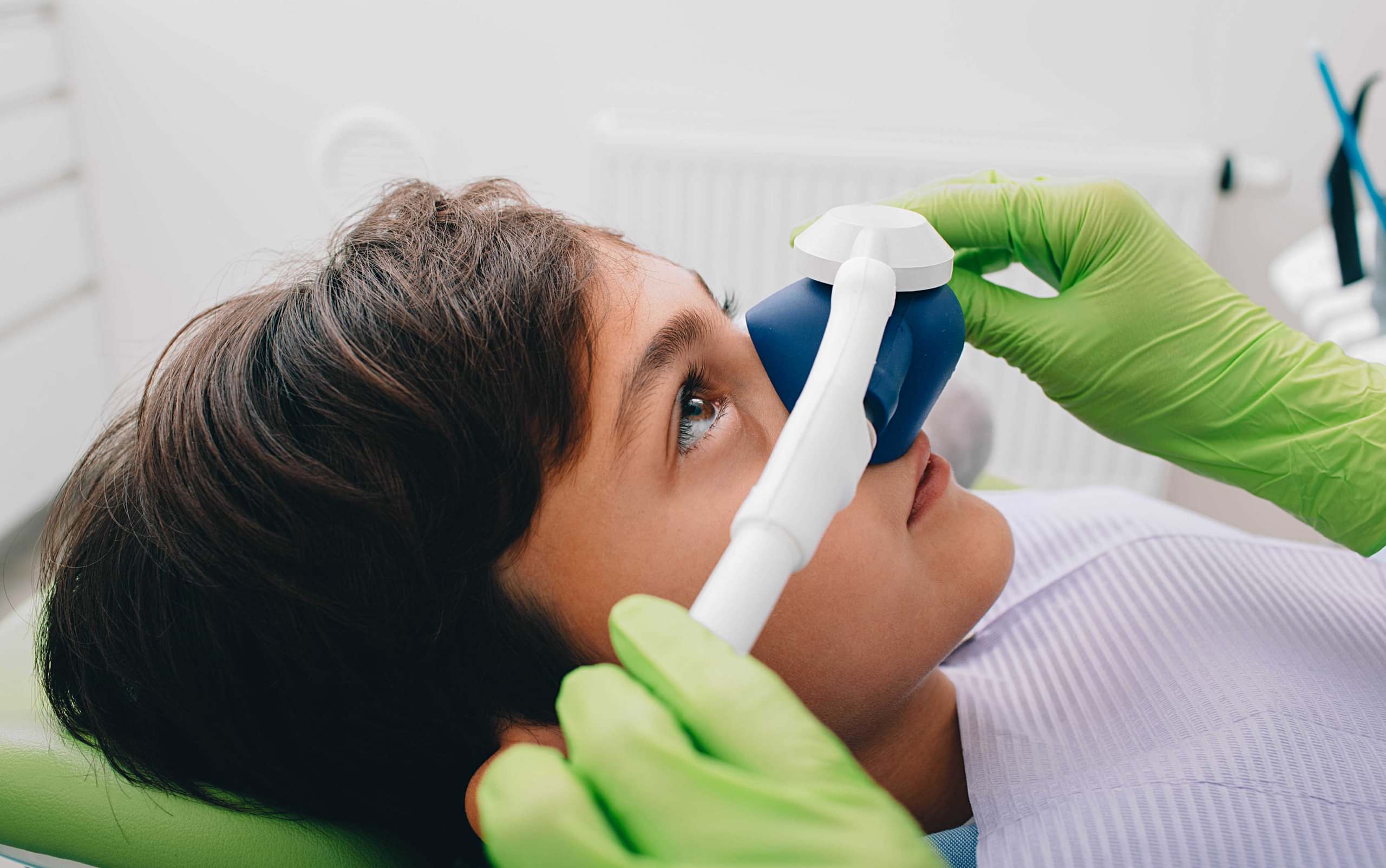 For any dentist, the comfort and relief of anxiety for children when they visit a dentist that treats pediatric patients is incredibly important. Regular dental exams and prompt treatment when there are dental issues over a lifetime help ensure good oral health. The odds of children continuing to get the care they need now and into the future as they grow to improve when they have good experiences at a kids dentist that serves pediatric patients. That's why our goal is to minimize any physical and mental discomfort for children.
Sedation
Our office will discuss anesthetic and sedation options with parents, as well as verify that we have the paperwork required for them to determine if the recommended treatment plan will be authorized. While a dentist must take special time and attention to help children get comfortable, there are some dental procedures where sedation is necessary to ensure the physical and mental comfort of the patient. Whether a child is scared of the noises common in a dental office, requires a lot of work to be done, or needs to remain completely still for safety, these and other factors help determine what anesthetic and sedation options are recommended. That's why our experienced kids' dentists always customize our approach for every patient to determine the safest and most pain-free treatment possible.

Types of Sedation and Anesthesia
Nitrous oxide or "laughing gas": This is very mild and non-invasive. It helps reduce anxiety in the patient and is easily administered through a nose mask. After treatment, the child breathes straight oxygen to clear out the "laughing gas." Nitrous oxide is fast-acting and is an option to help calm the nerves of children getting dental procedures done.
Local anesthetics: To numb an area of the mouth that will get treated, dentists often use a local anesthetic. This is commonly lidocaine or other medications that end in -caine. A dentist will use a cotton swab to dry the injection site and may apply a topical numbing gel so that the injection is pain-free for the patient. Once injected into the gum or inner cheek, the medication numbs the area and will last several hours. It's important to have your child be careful eating during this time so they don't bite down on tissue that's still numb and injure it.
Oral conscious sedation: If a child has oral conscious sedation, they will drink medicine when they arrive at the office. It will take about 20 minutes to work and it helps kids stay calm and relaxed. They will remain awake and will most likely be able to respond to the dentist and dental staff instructions. However, after the procedure, depending on what medication was used and how the specific child responds to the medication, they may not remember the procedure.
General anesthesia: With general anesthesia, a child goes to sleep and won't experience any pain during the procedure. This is always administered by a licensed anesthesiologist or by a CRNA (certified registered nurse anesthetist) in a dental office specially equipped to do so or in an ambulatory surgical center or hospital. Under new guidelines the American Academy of Pediatrics (AAP) and the American Academy of Pediatric Dentistry require at least two people to be present with specific training and credentials to administer anesthesia. One of those licensed people can't be involved in the dental procedure. Their only focus will be to monitor the patient's vitals and be ready to assist if there's a medical emergency. General anesthesia for Medicaid dental services for kids is usually only recommended for children who require extensive treatment or have special considerations that make treatment not safe in a traditional dental setting.
Our dentists will discuss all the anesthetic and sedation options available to your child with you to ensure that your child receives treatment and care that is pain-free, safe, and relieves anxiety. It's important to us that your child not have traumatic experiences at the dental office in order to establish a lifelong habit of good dental care. That's why we work with you to determine the best anesthetic and sedation options for your child and the treatment they need.