HEALTHY KIDS.
HAPPY PARENTS.
KIDS DENTAL, VISION &
ORTHODONTIC CARE ALL IN ONE PLACE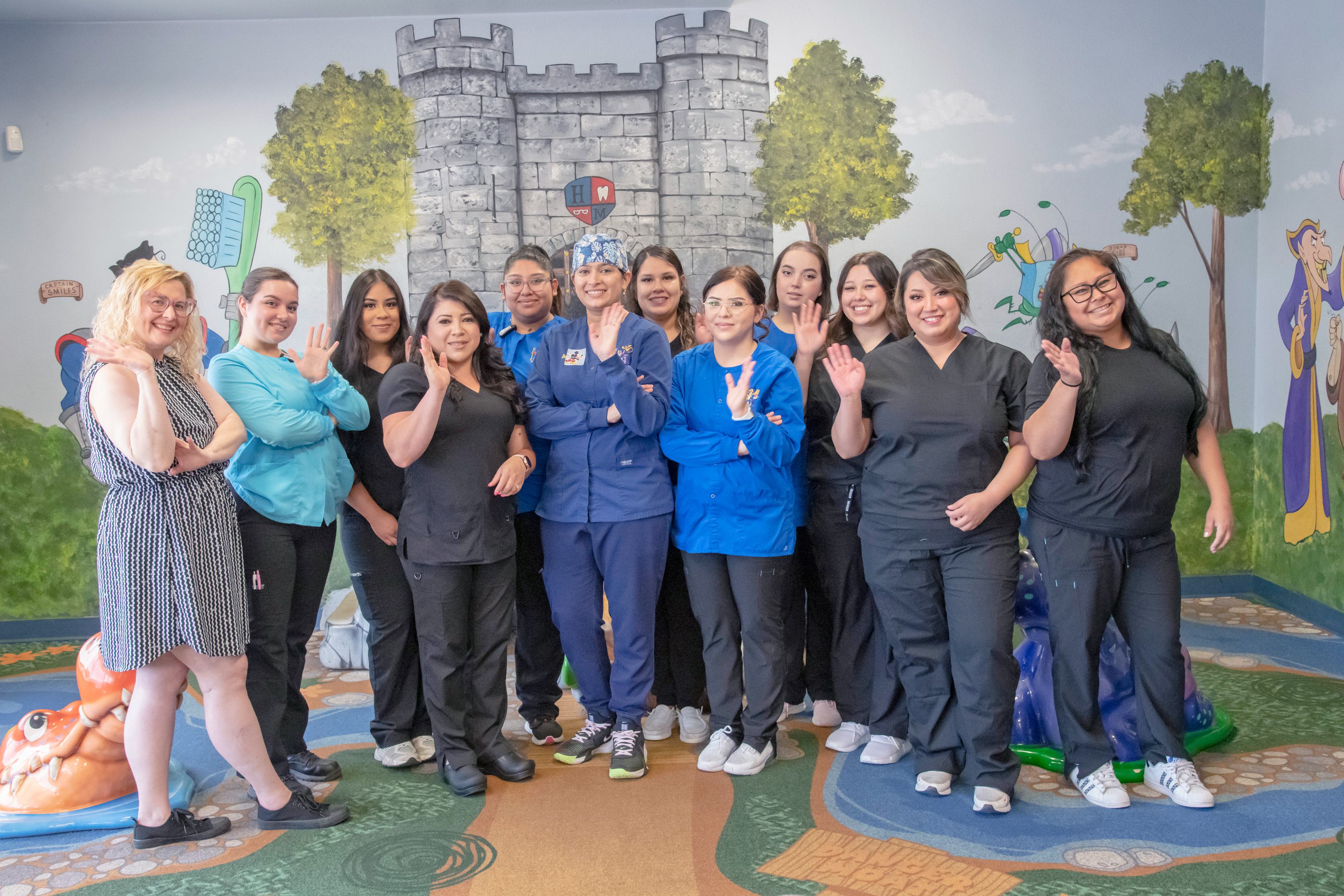 Welcome to Adventure Dental, Vision and Orthodontics in Greeley, CO!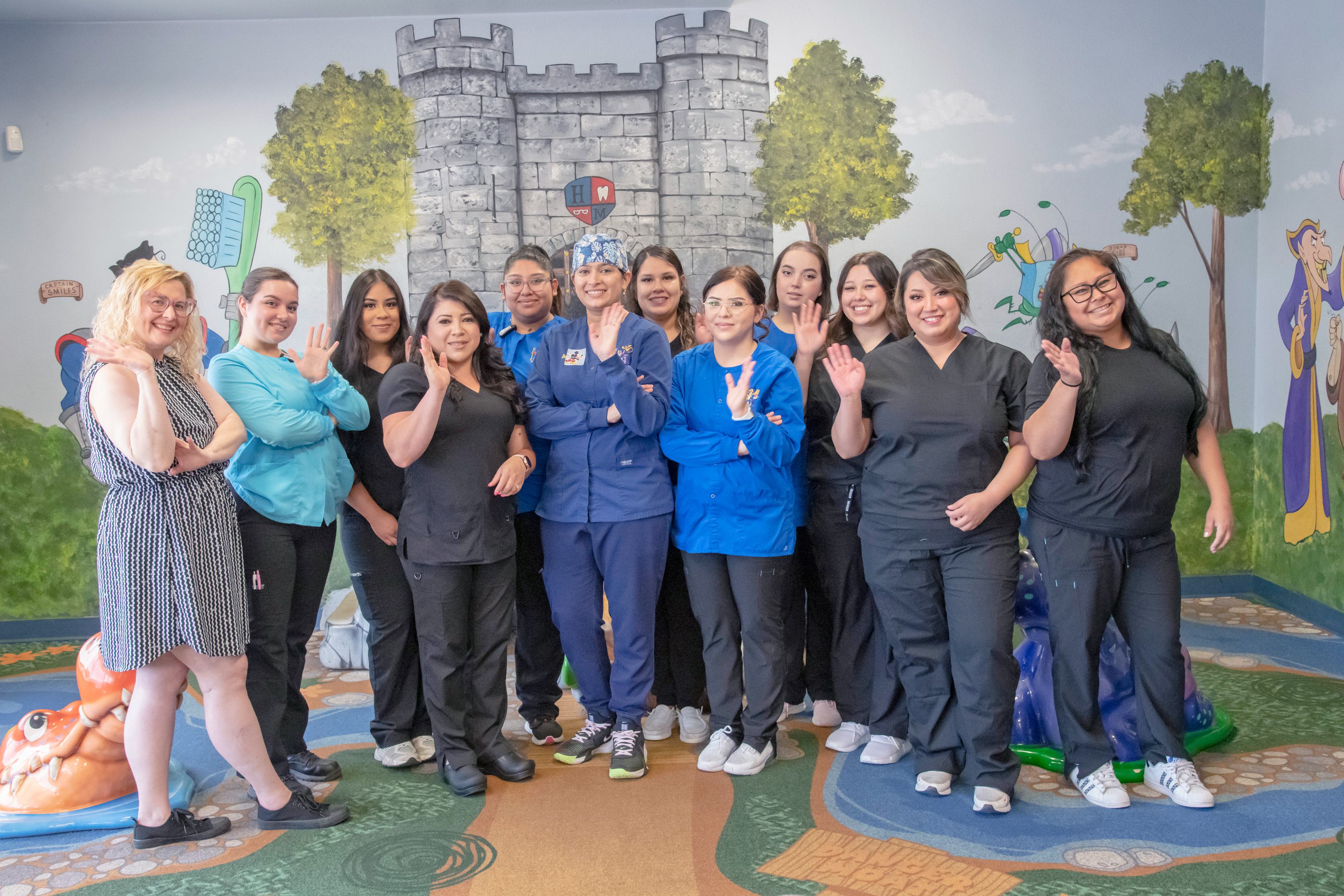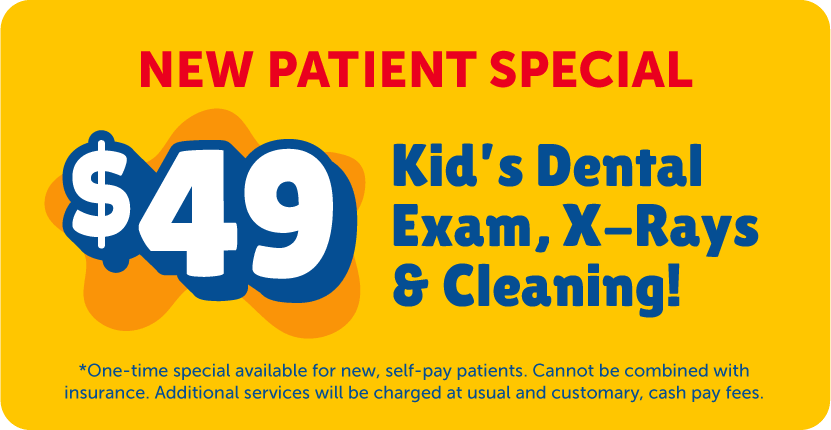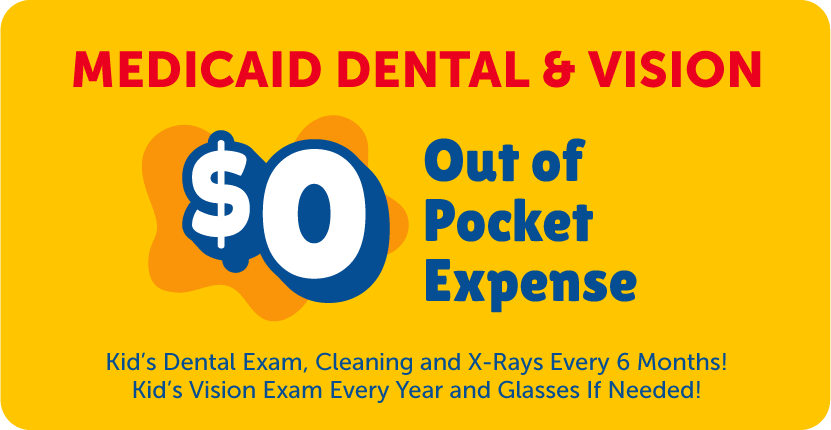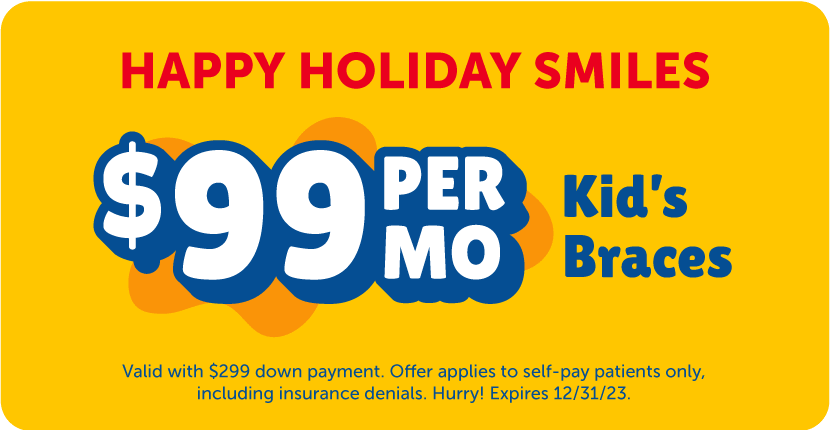 Kid's Dentist Greeley
Welcome Greeley Families!
Thank you for visiting Adventure Dental, Vision & Orthodontics of Greeley. Our entire practice is dedicated to helping children in the Greeley community stay happy and healthy. Our dentists, orthodontists, and optometrists are passionate about providing high quality care for all stages of your child's growth and development. The best part is that your child can get the care they need all in one place.
We understand that going to the doctor can be scary for children, so we've made our offices welcoming with bright colors, fun characters, and a welcoming staff. This helps our little patients feel more comfortable about their visit.
We are located in Greeley at 10th street and 35th. Our office hours are Monday-Friday from 8:30am to 5:30pm and Saturday from 9am-2pm. Children's Dental Medicaid, Children's Vision Medicaid and Child Health Plan Plus (CHP+) are accepted, as well as most insurances. Be a Hero to your kids, schedule your appointment today.
MULTIPLE SERVICES FOR
ALL YOUR KIDS IN ONE VISIT!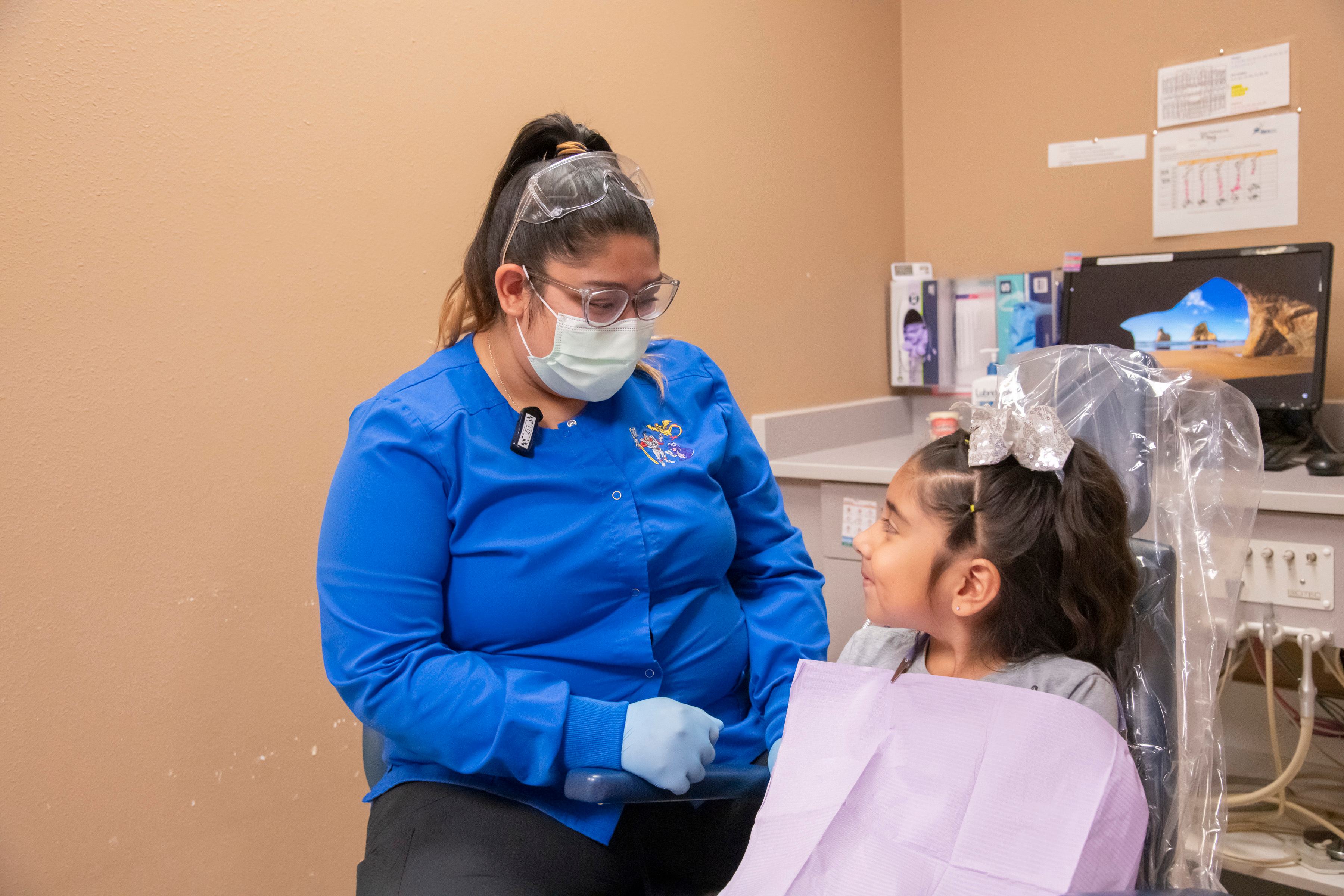 DENTAL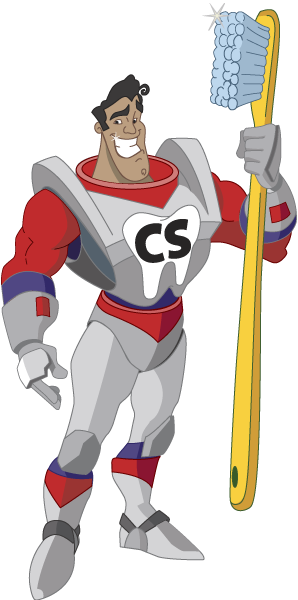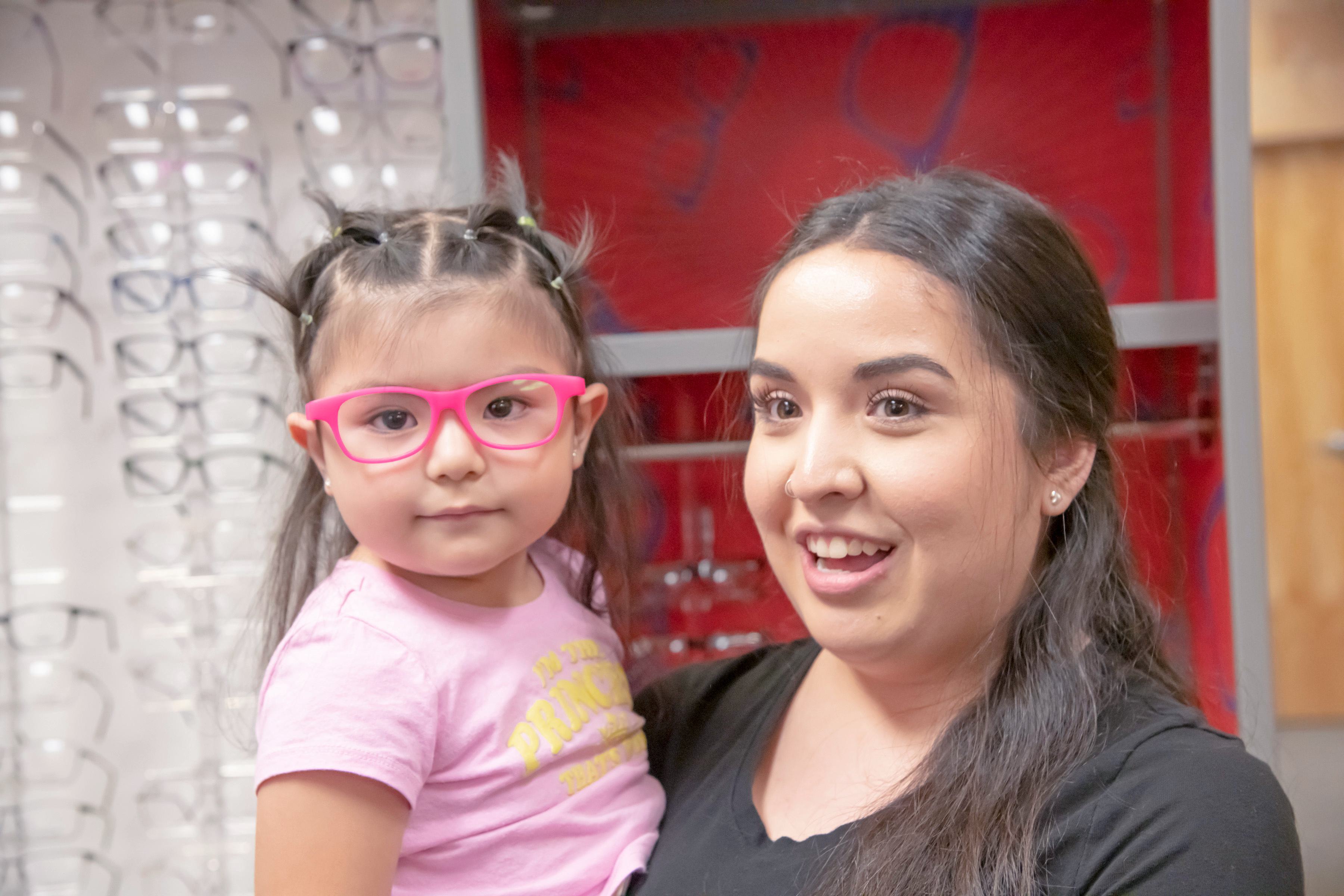 VISION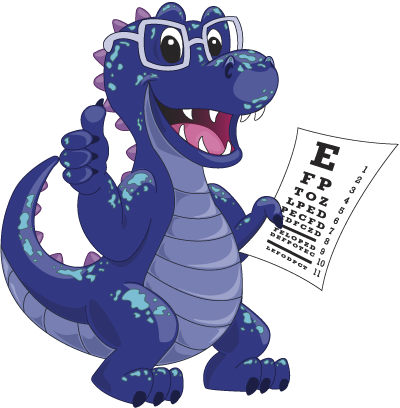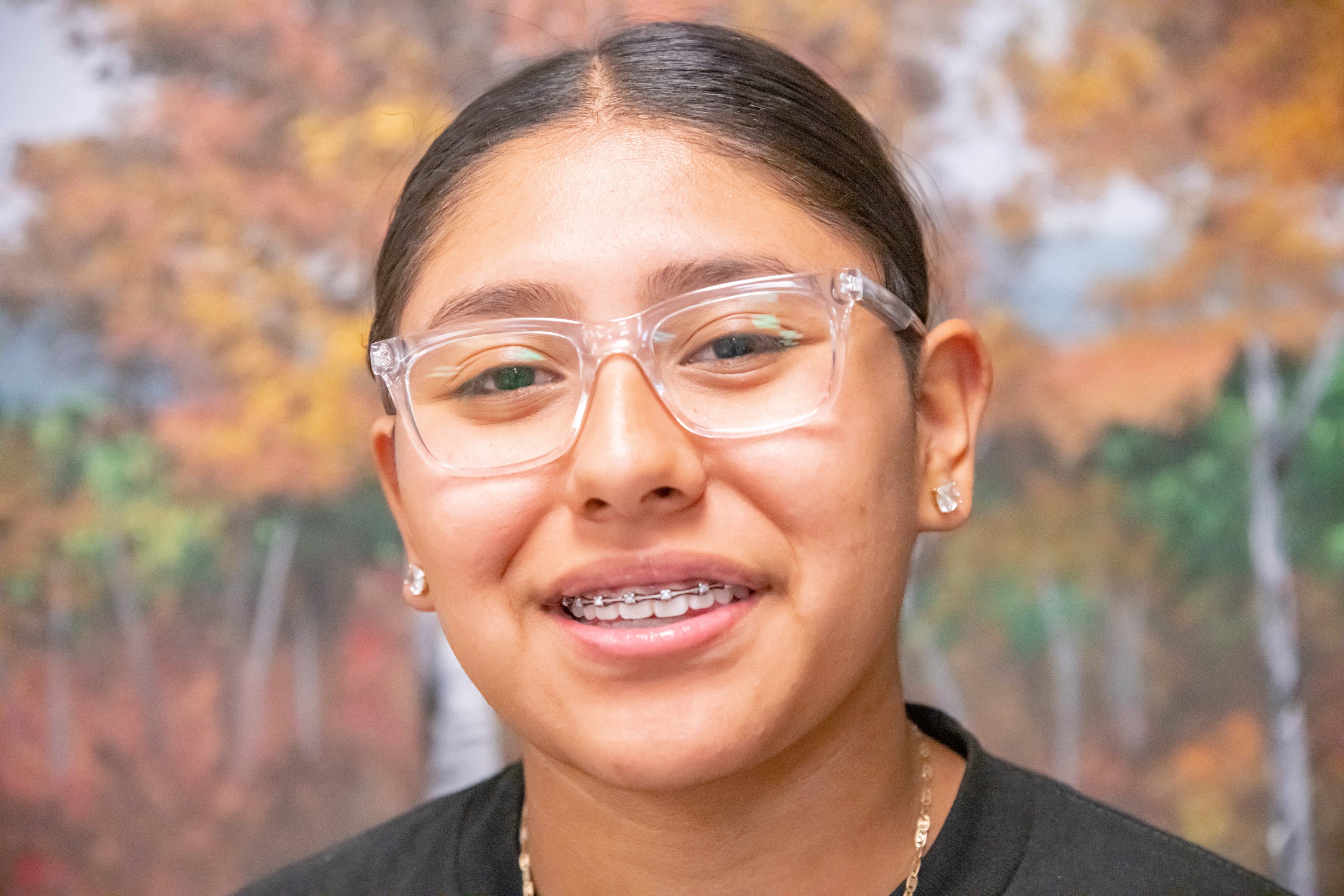 ORTHODONTICS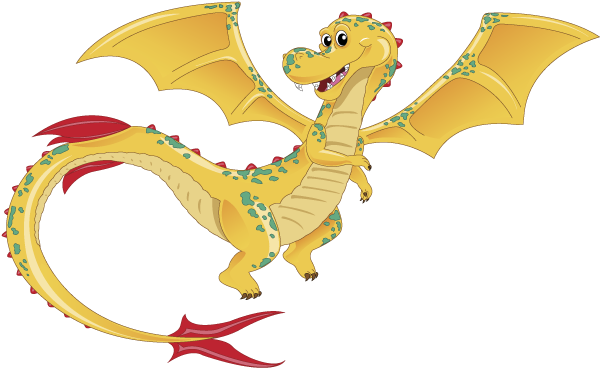 OFFICE INFO
3485 W 10th St
Greeley, CO 80634
Monday - 8:30 AM - 5:30 PM
Tuesday - 8:30 AM - 5:30 PM
Wednesday - 8:30 AM - 5:30 PM
Thursday - 8:30 AM - 5:30 PM
Friday - 8:30 AM - 5:30 PM
Saturday - 9:00 AM - 2:00 PM
Sunday - Closed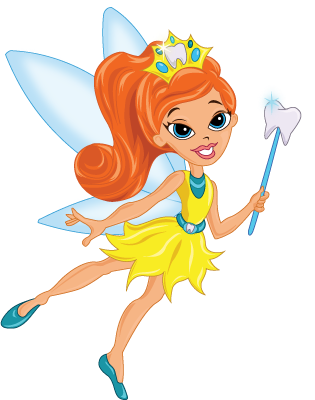 BOOK APPOINTMENT
MEDICAID &
MOST INSURANCES
ACCEPTED
We welcome Children's Medicaid and most insurance plans. Our mission is to expand care access so that every child has a chance to thrive.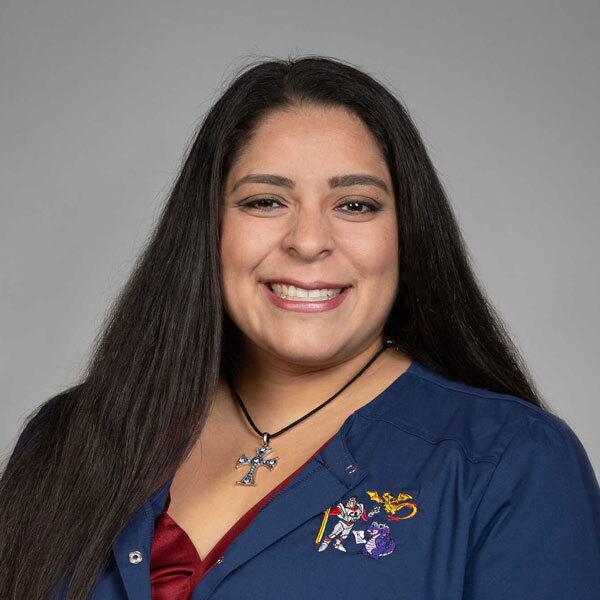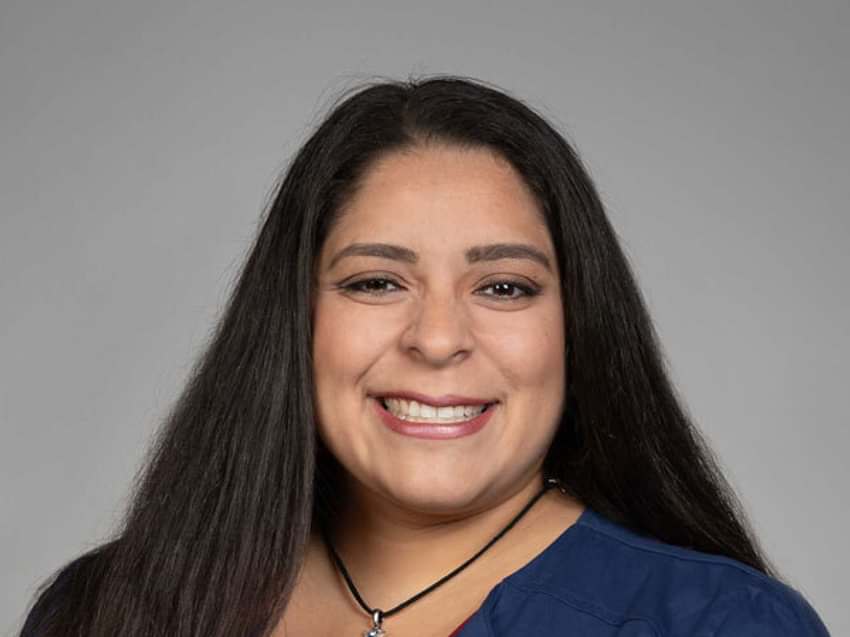 Dr. Sheila Brown
Dental
Education
Bachelor of Science in Biochemistry - Jesuit University
Minor in Biology - Regis University
Doctor of Science - Creighton University
Master of Public Health - Creighton University
Advanced Education in General Dentistry Program - University of New Mexico School of Medicine, Department of Dental Medicine.
Why did you become a dentist?
I was inspired to become a dentist in elementary school. In the first grade, a dentist and his assistants visited my school - they talked about dental hygiene and oral health- and they gave us "goodie" bags with toothbrushes and toothpaste. When a friend of mine got her toothbrush, she was so excited which surprised me. She asked for another toothbrush for her brother. The dentist was so kind, gave her extra bags and spent time with her answering questions. After they left she told me she had never been to the dentist. That interaction taught me a few lessons. It was the first time I understood that there were people who did not have easy access to healthcare. It also showed me how powerful an interaction between a child and doctor can be. From that day, I knew what I wanted to do - I wanted to be a dentist for people who did not have easy access to one.
Interesting Facts
My husband and I are Colorado natives and HUGE Colorado sports fans. We love to watch the Denver Broncos, Denver Nuggets, Colorado Rapids, and Colorado Rockies. We have two children, Sofia and Stefan, and two dogs Alexandra and Lady Luna. I spend most of my free time at dance competitions or soccer games.
Dr. Natalie Hansen
Vision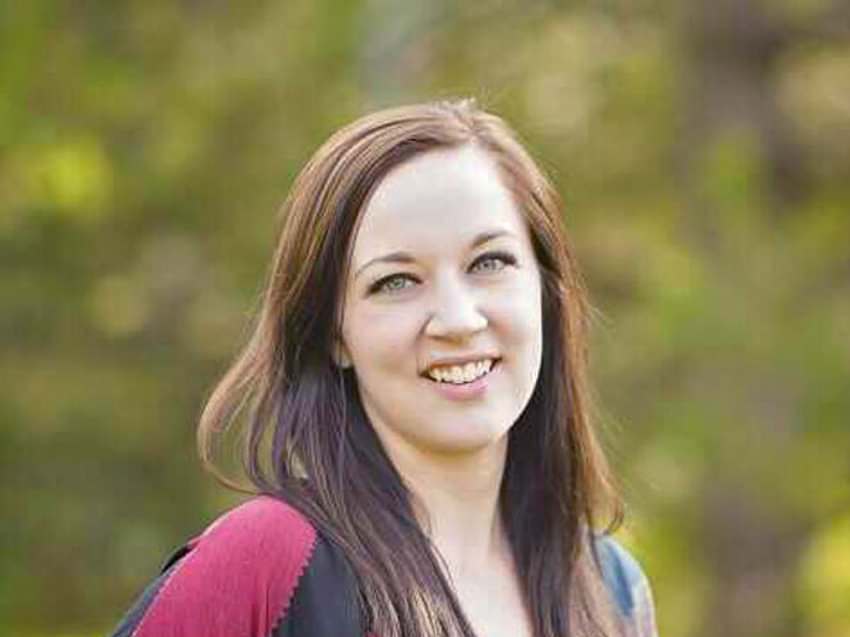 Dr. Natalie Hansen
Vision
Education
Bachelor of Science in Exercise Science - BYU in Provo Utah
Doctor of Optometry - Pacific University in Forest Grove Oregon
Masters in Education with an emphasis in Visual Function Learning - Pacific University in Forest Grove Oregon
Why did you become a optometrist?
When I was a kid, I had an eye injury while I was doing gymnastics and I ended up going to the eye doctor for the first time. I thought everything about the eye was so cool, and when I finished high school I got a job working for an optometrist. I learned a lot about being an eye doctor and decided to continue with my schooling so I could become an optometrist. I've always wanted to have a job where I could help people, and I think one of the coolest jobs is being able to help people see better.
Interesting Facts
My husband and I are working towards becoming certified foster parents so we can grow our family! We also have two dogs, Bennett and Eddie who keep us smiling all the time.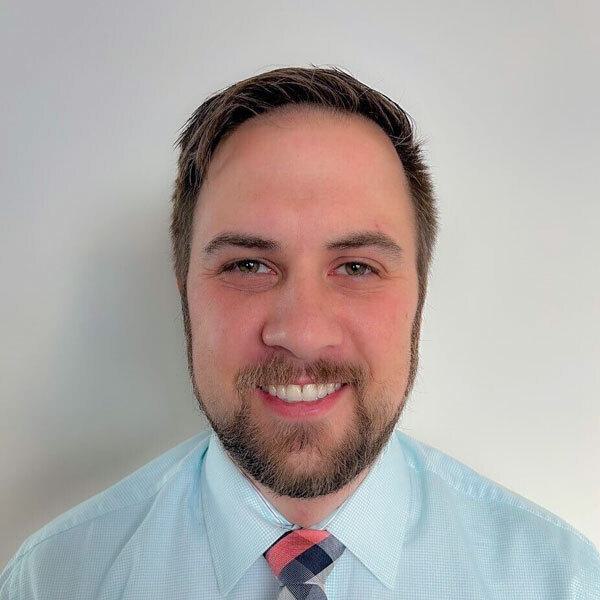 Dr. Tyler Wood
Orthodontics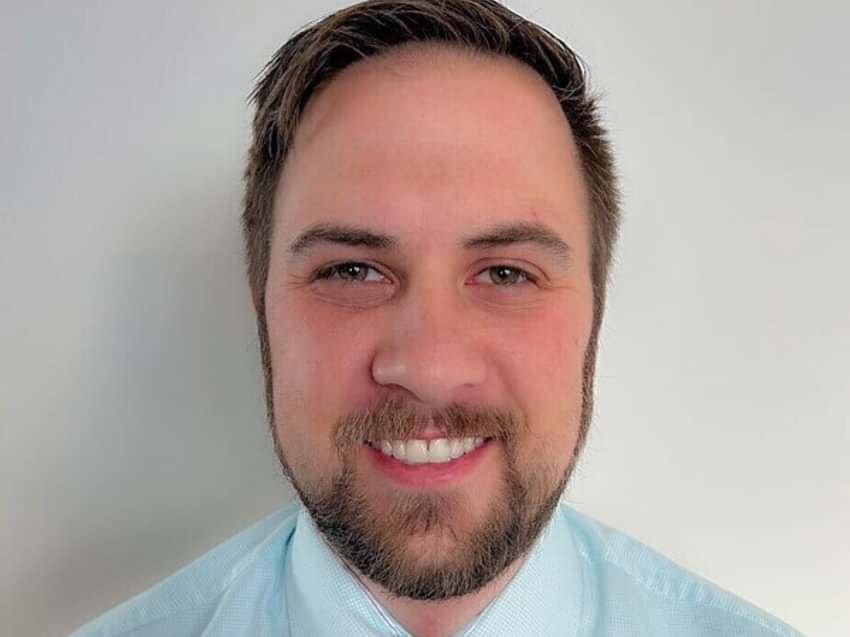 Dr. Tyler Wood
Orthodontics
Education
I received my bachelors degree from Utah State University in Business administration. From there I moved to Virginia to complete dental school and earn my DDS degree and continued in a 1 year advanced general dentistry certificate program. I completed my orthodontic residency at Indiana University and earned my Masters in Dentistry in Orthodontics.
Why did you become a orthodontist?
I have wanted to be an orthodontist since I was 12 years old and had my own braces. Like many kids, I dreamed of being an astronaut, or a "scientist" and at one point even wanted to be a professional bird feeder :D. Going to the orthodontist was the first time something realistically stood out to me as something to do when I grew up. Attending dental school I fell in love with dentistry and understood there were so many different options available to me. Through my experience and research I still determined that I wanted to pursue a career in orthodontics. I love challenge of working through how best to deliver the best smile for each individual and I love working with the wide range of patients from childhood to adolescence to adulthood!
Interesting Facts
I have been married for 10 years and have 3 wonderful wild little boys. My favorite hobby is playing board games.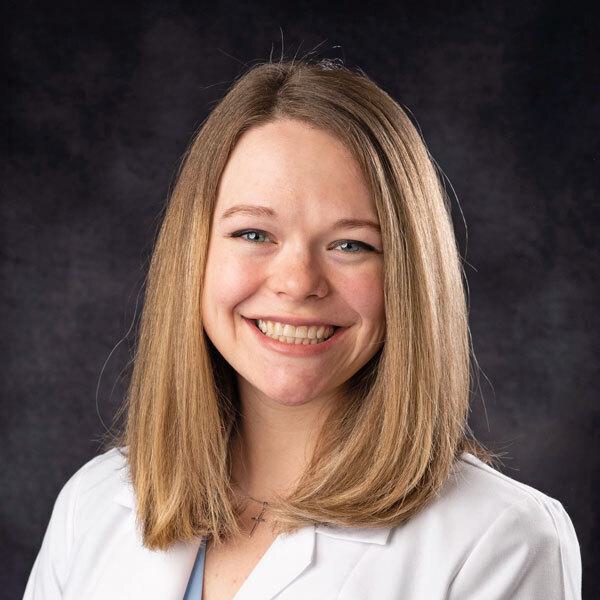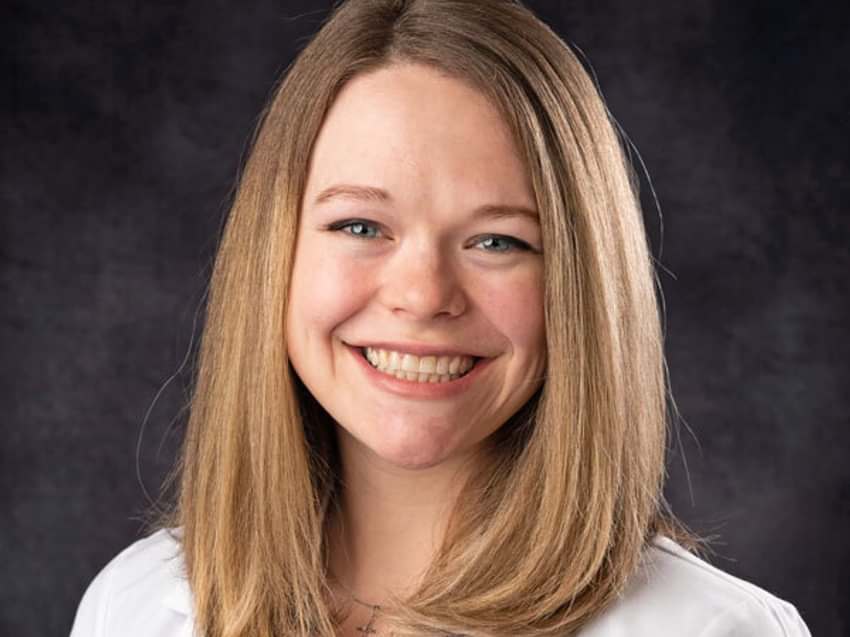 Dr. Zoe Kehr
Vision
Education
Bachelor of Science with emphasis in pre-med: Grand Canyon Univeristy, Phoenix, AZ
Doctor of Optometry: Pacific University College of Optometry, Forest Grove, OR
Why did you become a optometrist?
I began wearing glasses in the 7th grade and the world was a much clearer and brighter place! I knew that I wanted to make an impact on other people's lives like the doctor who helped me. Plus, the world of eyes and vision is incredibly fascinating and amazing
Interesting Facts
I was born and raised in northern Colorado and I love living here! My husband and I enjoy hiking, biking, and playing with our two cats, Flora and Fauna.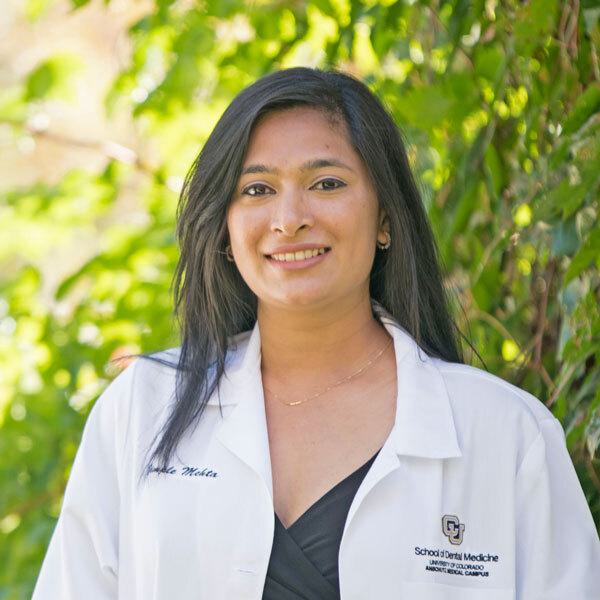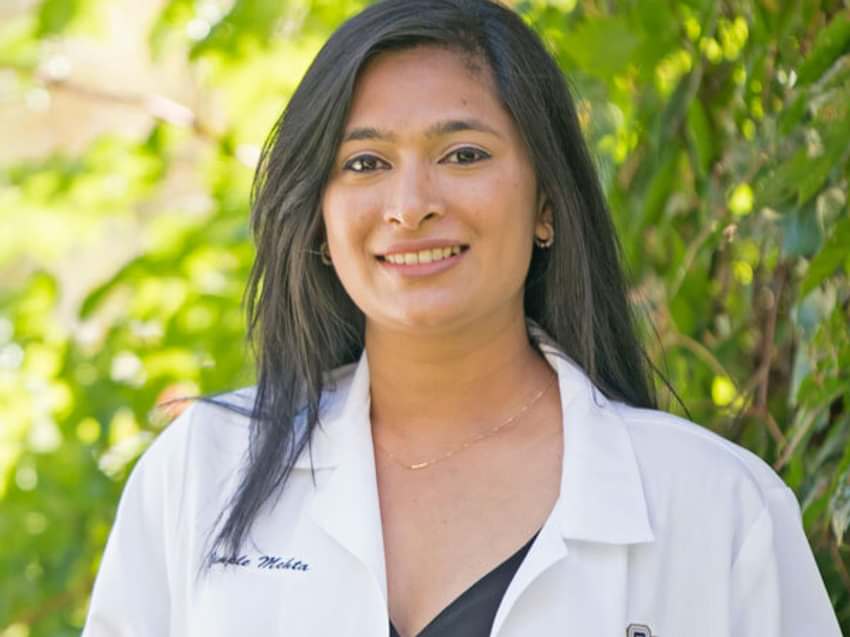 Dr. Dimple Mehta
Dental
Education
Doctor of Dental Surgery (DDS) , University of Colorado School of Dental Medicine
Masters in Dental Surgery in Pediatric Dentistry (MDS) , Sumandeep Vidyapeeth, India
Bachelors in Dental Surgery (BDS) , Darshan Dental College, India
Why did you become a dentist?
I have had a passion for science, biology and medicine since my childhood. I always knew I wanted to do something along these lines. As I grew up I realized Dentistry involves a blend of science, medicine, and art. I decided to become a dentist to help others maintain healthy smiles. I am drawn to the intellectual challenges and the opportunity for lifelong learning that dentistry offers.
Interesting Facts
I live with my husband. We both love to go on a hike during weekends. I love Baking, singing and dancing.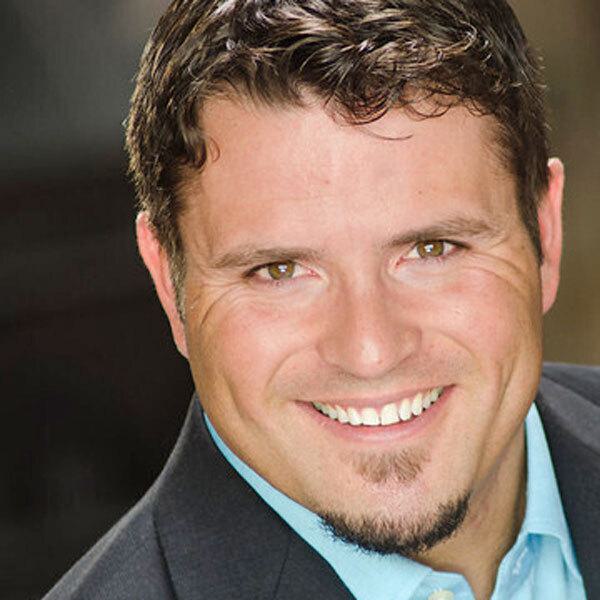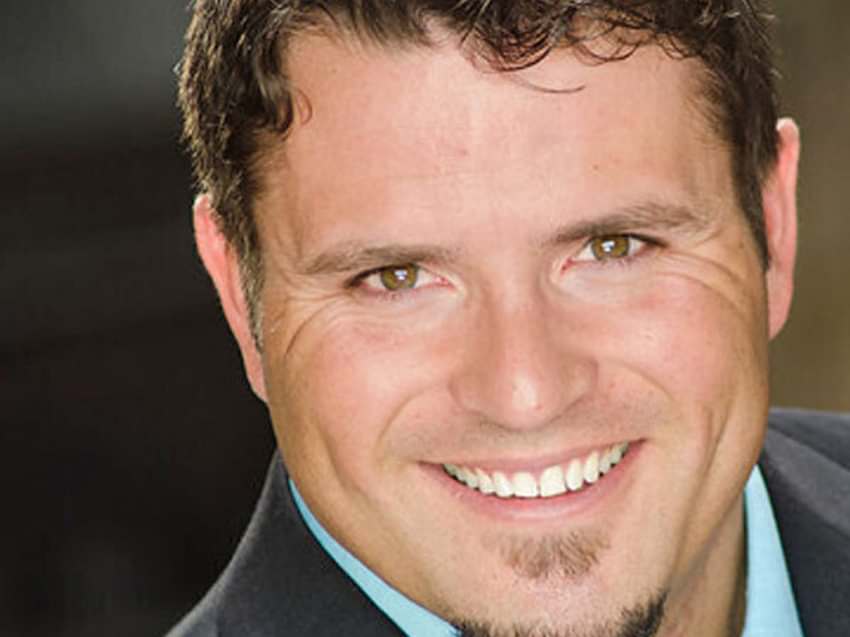 Dr. Kyle Daniels
Dental
Education
A third-generation graduate of Ball State University, he went on to earn his DDS degree from the Indiana University School of Dentistry in 2008. Dr. Daniel's interest in occlusion and temporomandibular joint dysfunction (TMD) are an aspect of dentistry that he especially enjoys helping patients with as well. He has also attended many cosmetic and implant restoration courses.
Why did you become a dentist?
Dr. Daniel was born in Indiana and grew up in Michigan. A third-generation graduate of Ball State University, he went on to earn his DDS degree from the Indiana University School of Dentistry in 2008. In 2010, Dr. Daniel achieved his lifelong dream of moving to Colorado, and he began practicing dentistry in Boulder the following year. He is doing something he loves in a place he never wants to leave. For Dr. Daniel, an overall interest in oral health and providing excellent care with a desire to always help others has always been the most rewarding part of his profession. Dentistry combined scientific knowledge with artistic skills which allowed him to work with his hands and have an eye for detail. Dentistry has provided a fulfilling blend of science and artistry. Since arriving in Boulder, Dr.Daniel has been lucky enough to associate himself with great general practitioners and specialists and has established wonderful rapport with his patients. He also has become a member of prominent dental groups, including the American Dental Association, which helps him fulfill his mission of providing the best care to his patients ranging of all ages.
Interesting Facts
Dr. Daniel, his wife and their three children along with their three dogs enjoy outdoor activities including skiing, golfing, swimming, exploring the great outdoors and traveling when time allows! Dr. Daniel has always been deeply passionate about sports, both as a player and fan.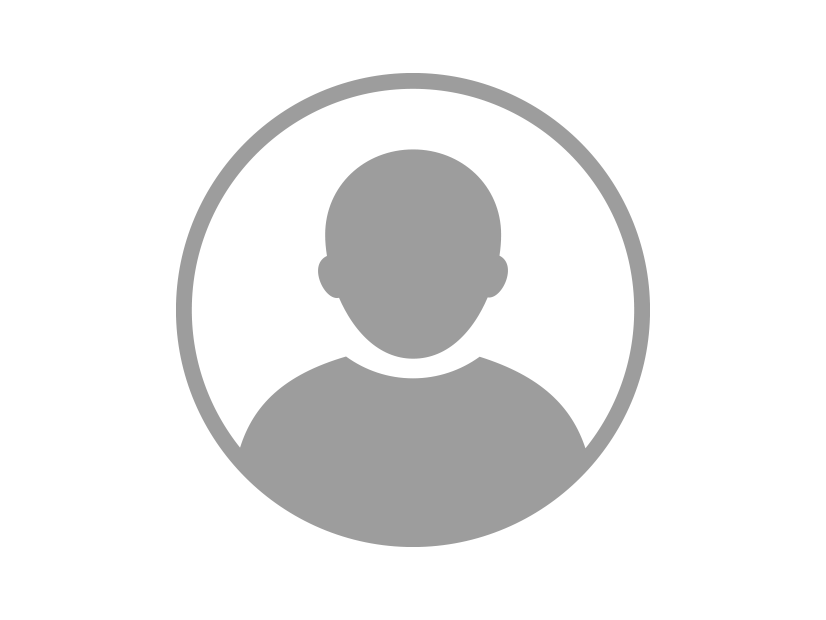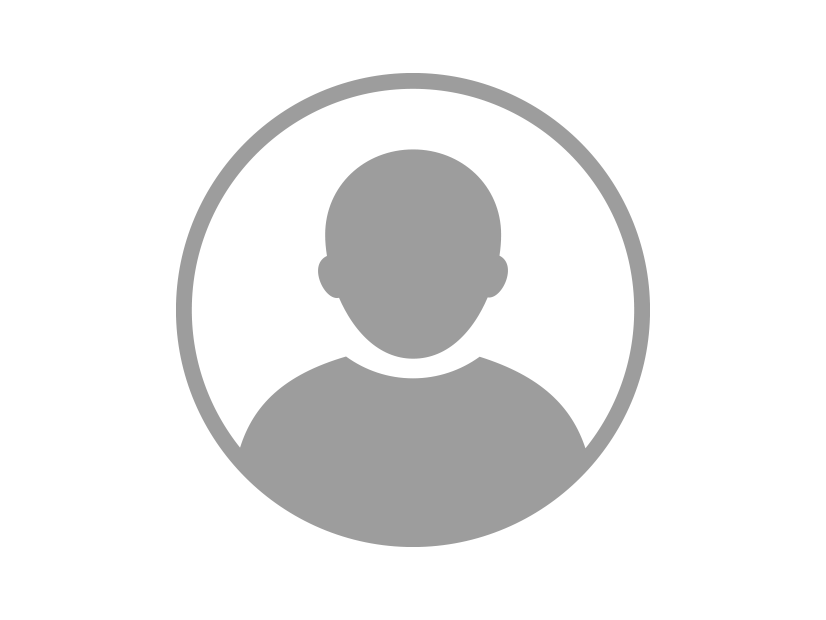 Dr. Matt Barnett
Vision
Education
The University of South Dakota, Bachelor of Science, Biology (2004)
The University of South Dakota. Master of Arts, Biology (2006)
The New England College of Optometry, Doctorate of Optometry (2013)
Why did you become a optometrist?
I became an optometrist because from an early age I knew the importance of having optimal eye vision. I got my first pair of glasses when I was in second grade and was fitted for contacts in the third grade. The optometrist was a doctor that I actually didn't dread going to see for an appointment. Combine that with my interest in the sciences that I developed during my academic education, I knew that would be a good career field for me.
Interesting Facts
I grew up in a small town in South Dakota (population 1 ,500 people)
I have been a Notre Dame football forever, I also follow the North Carolina Tar Heels, the Minnesota Twins, and Minnesota Vikings
I have three brothers
I have three uncles and one that are optometrists
My toddler fell and broke her front tooth. Not just a little chip either, half her tooth was gone and she was in extreme pain. They got her in immediately. We were in and out in an hour, root canal and crown complete. I have no insurance so had to pay cash, for what they did they were very affordable. I will be using them again.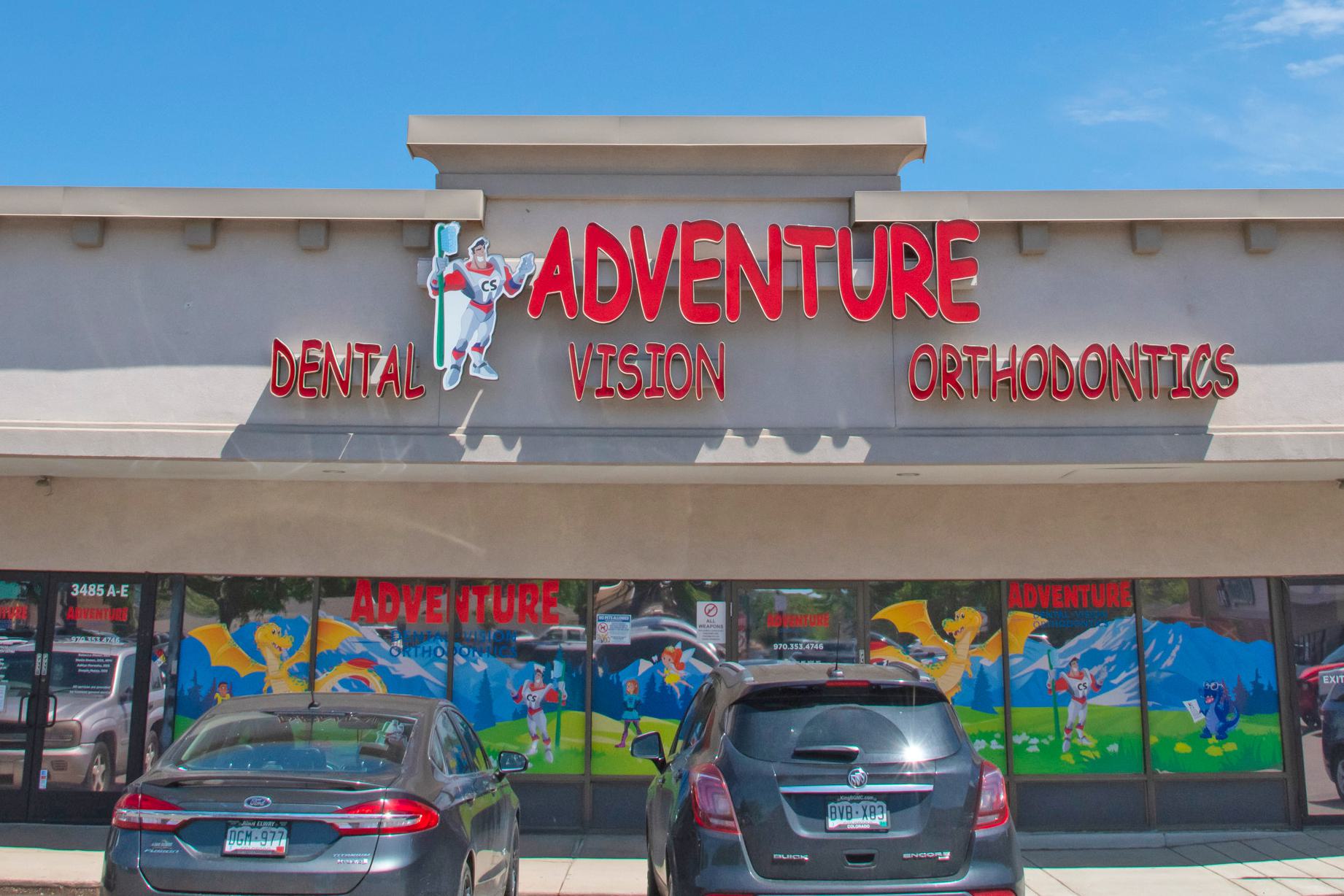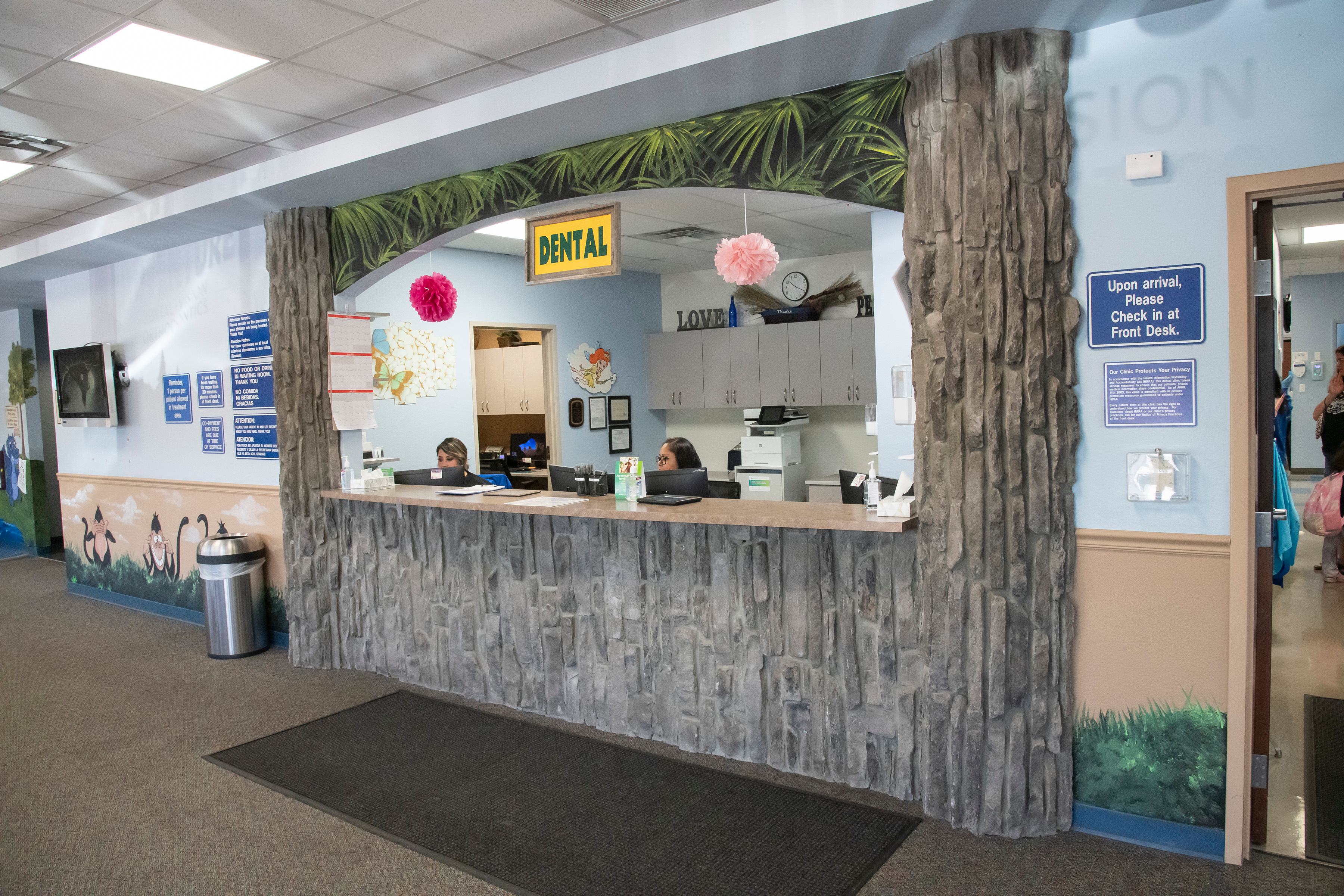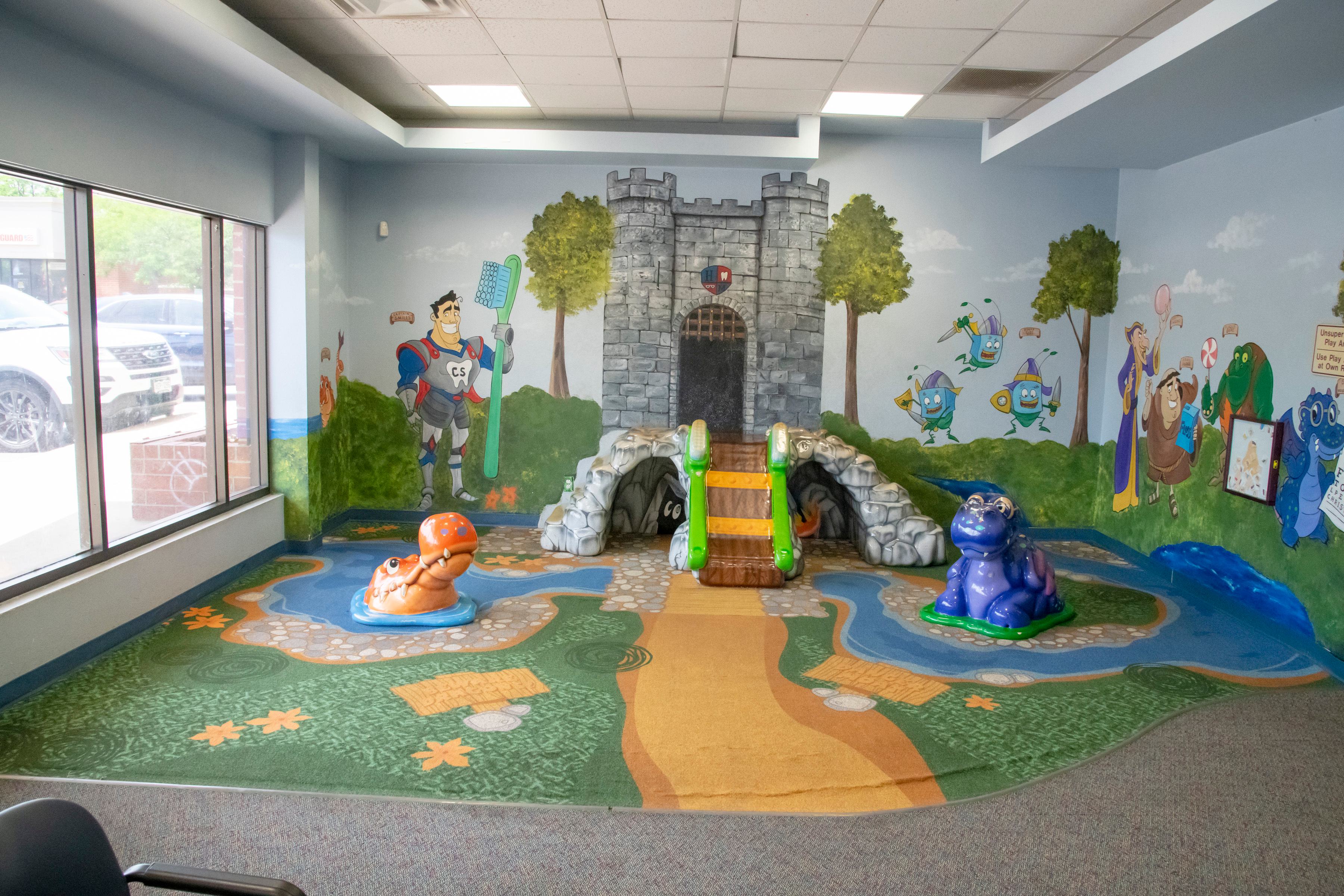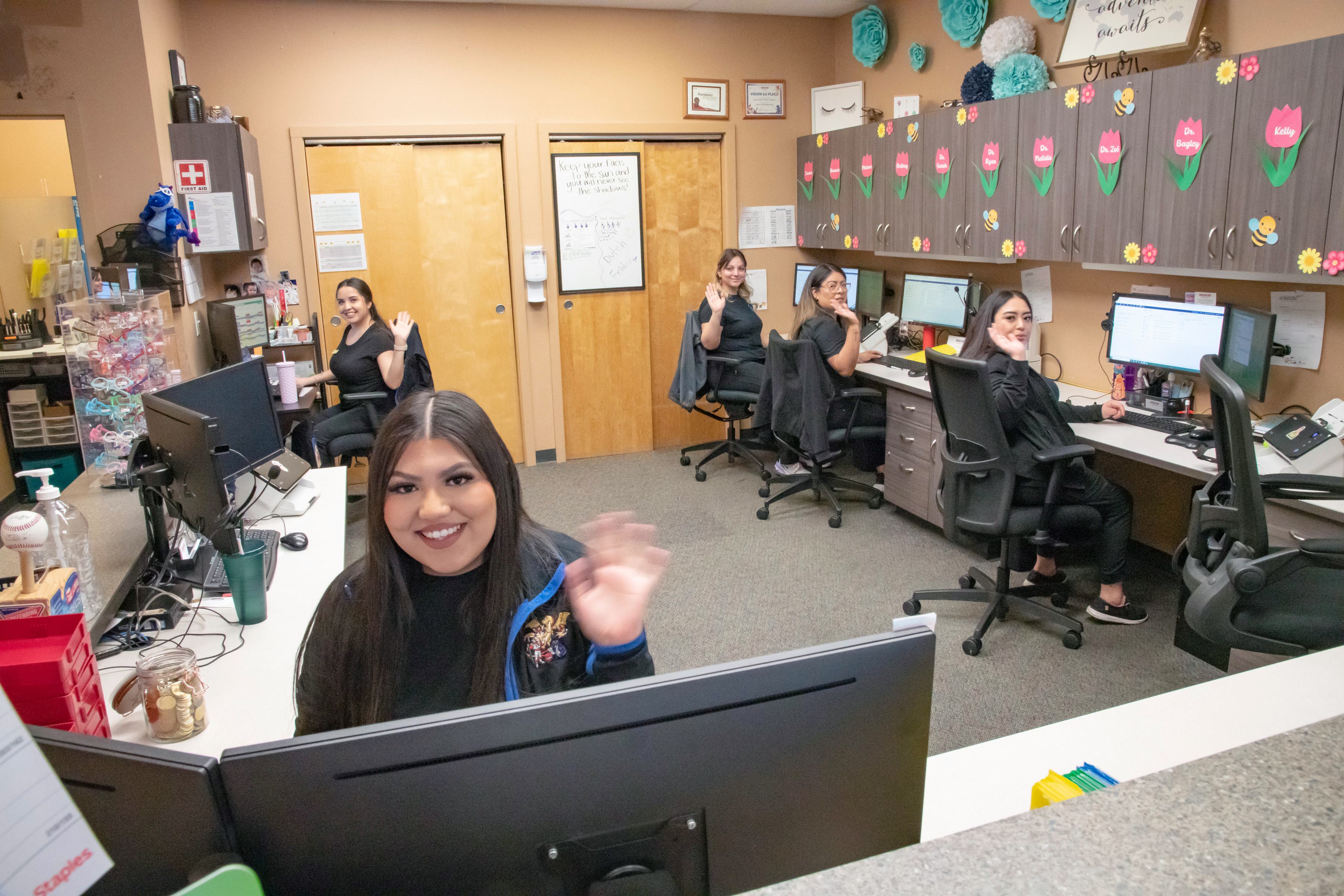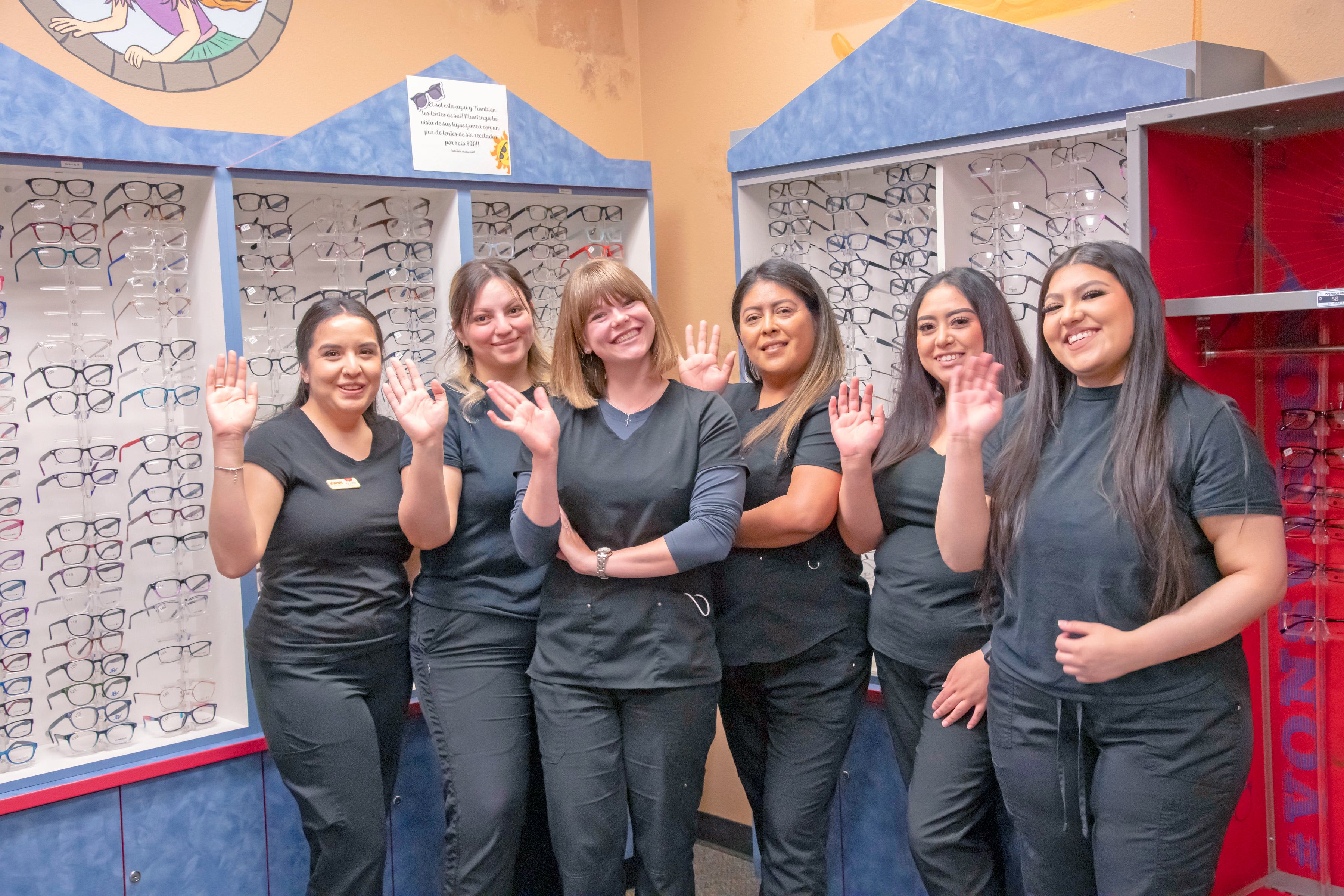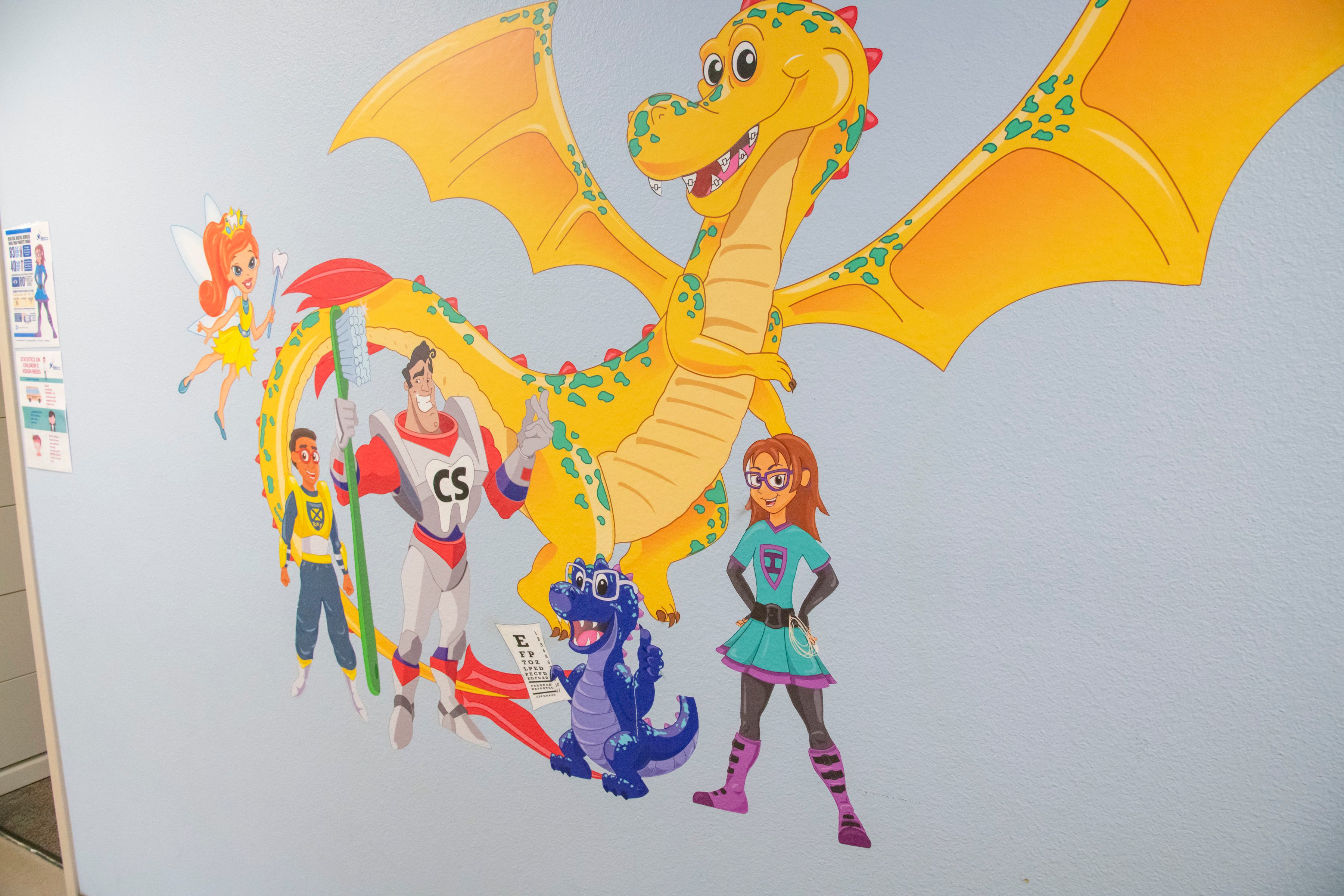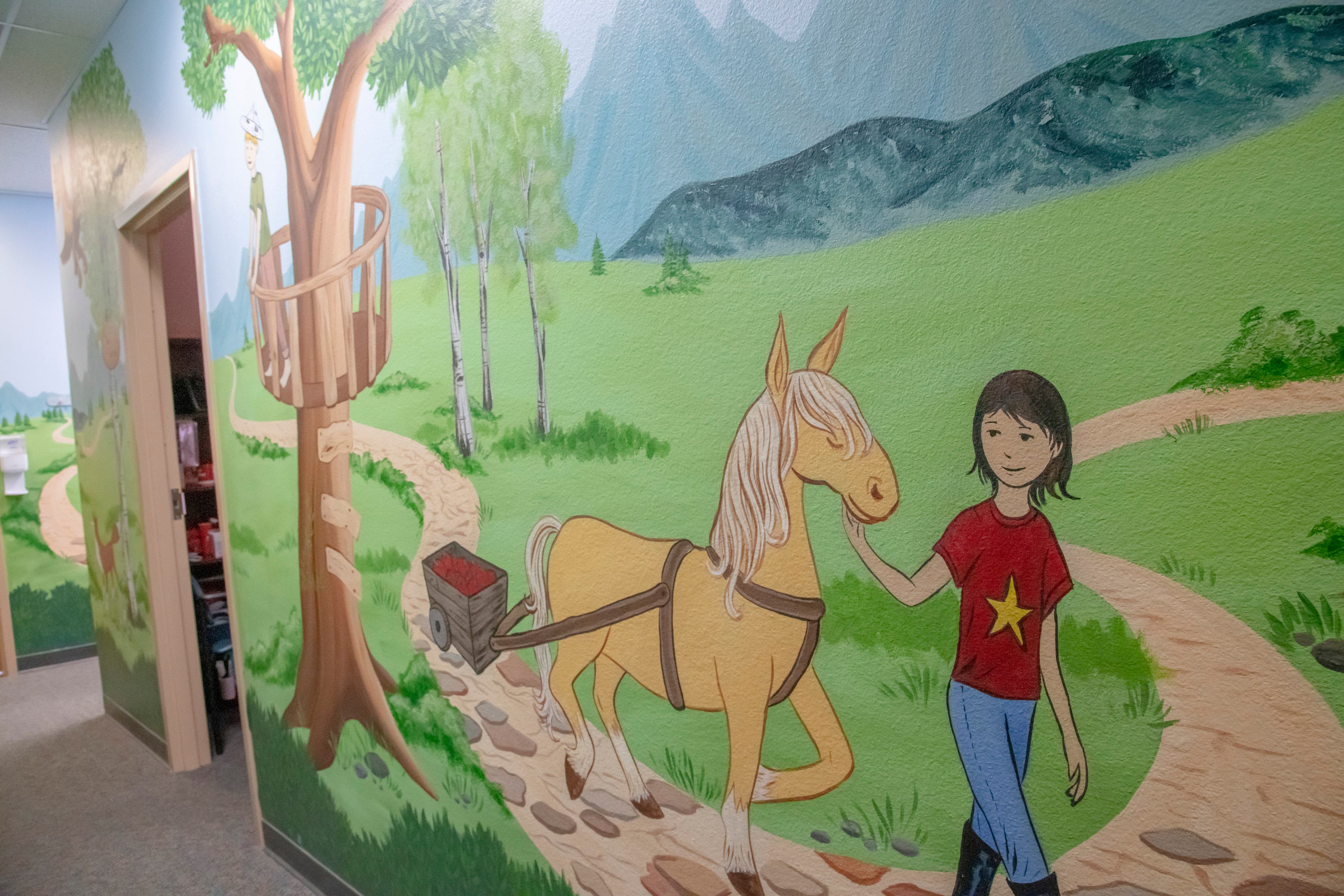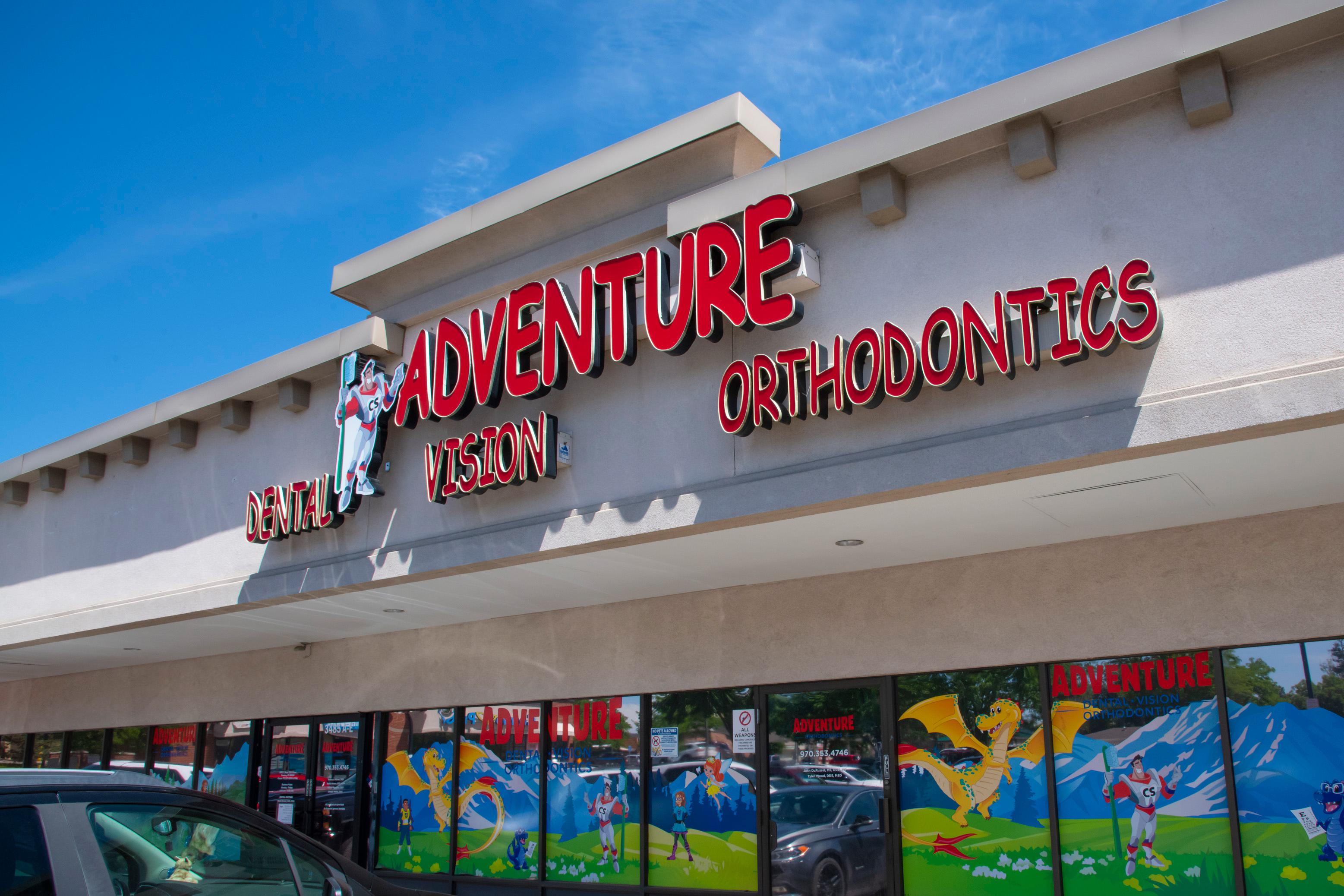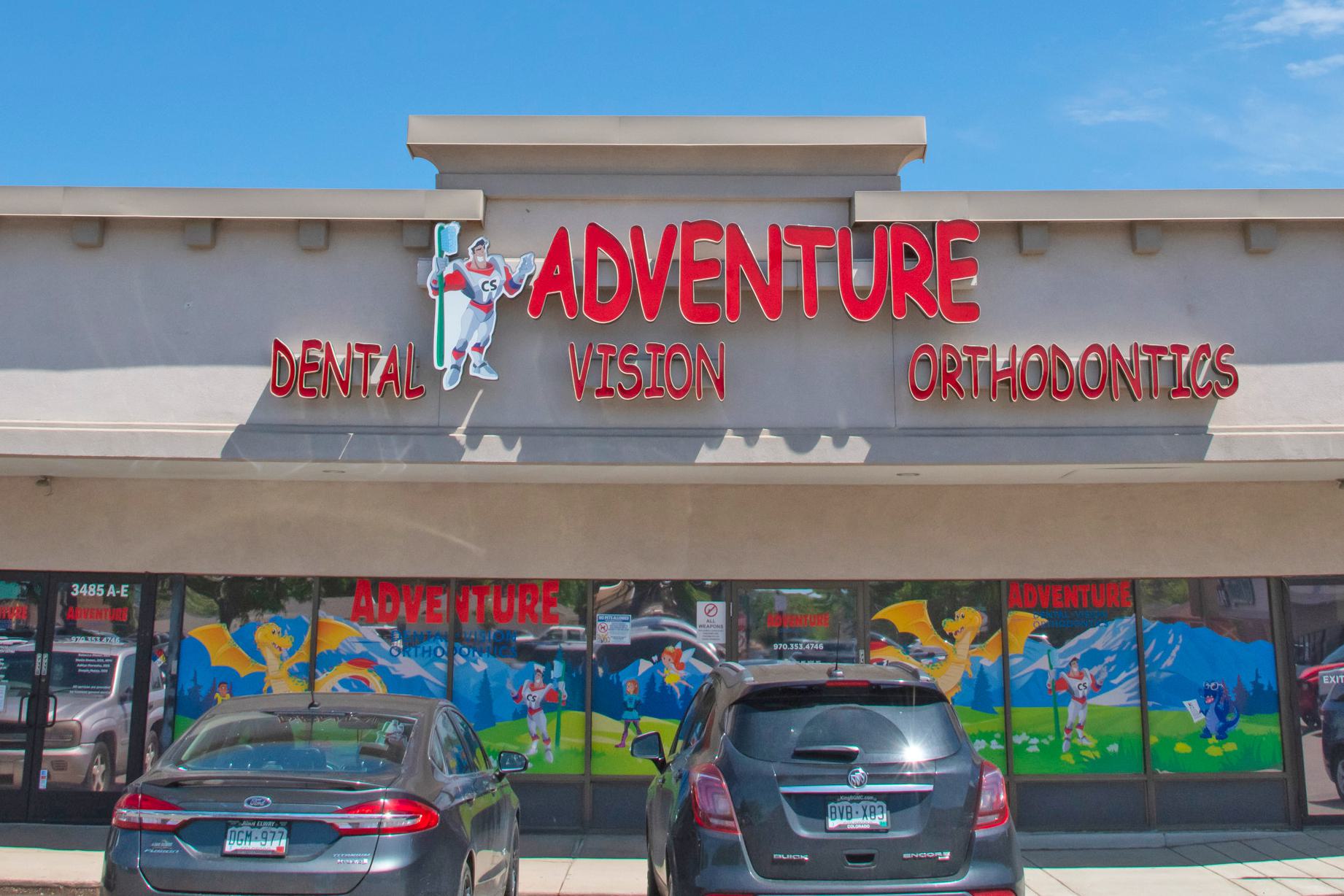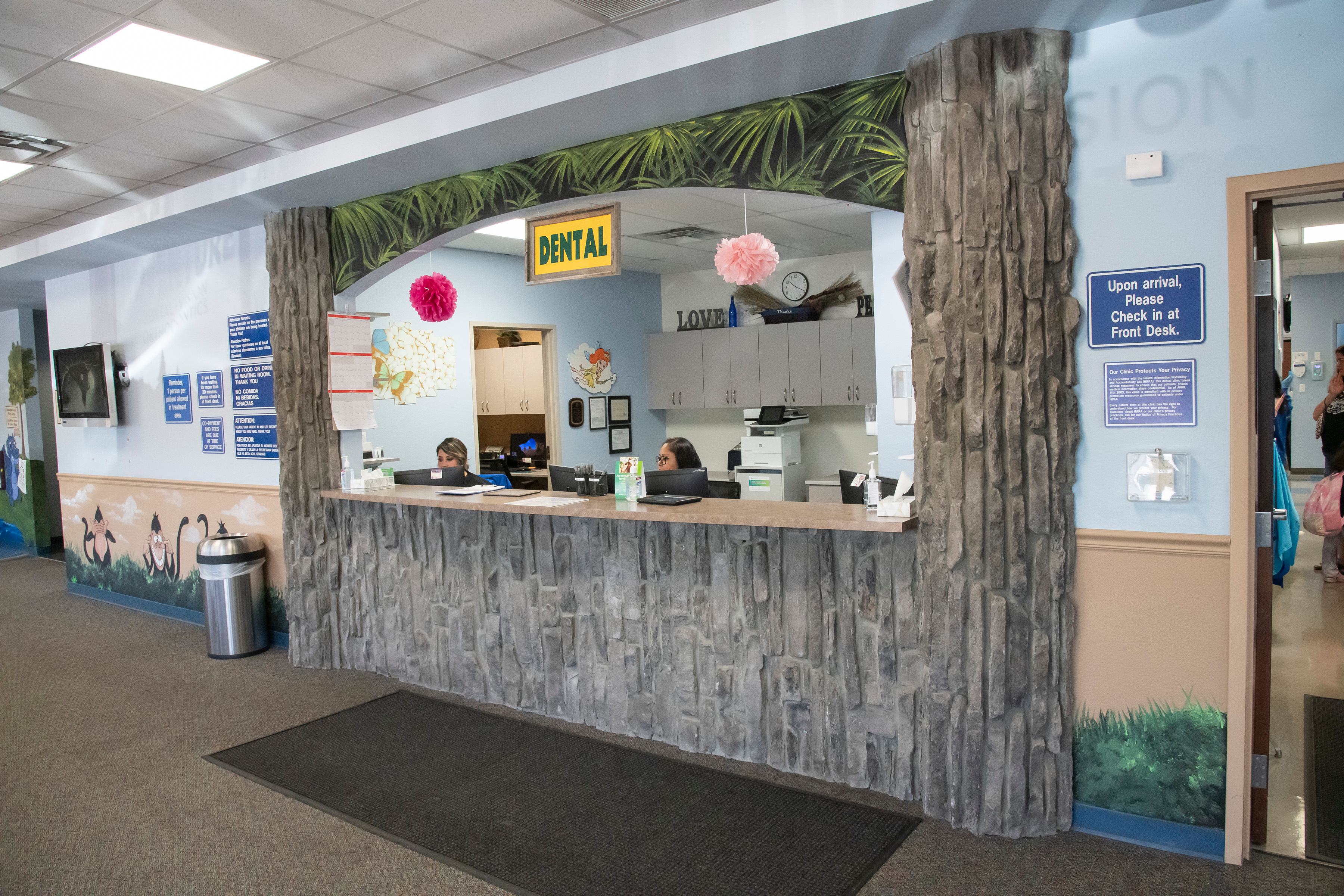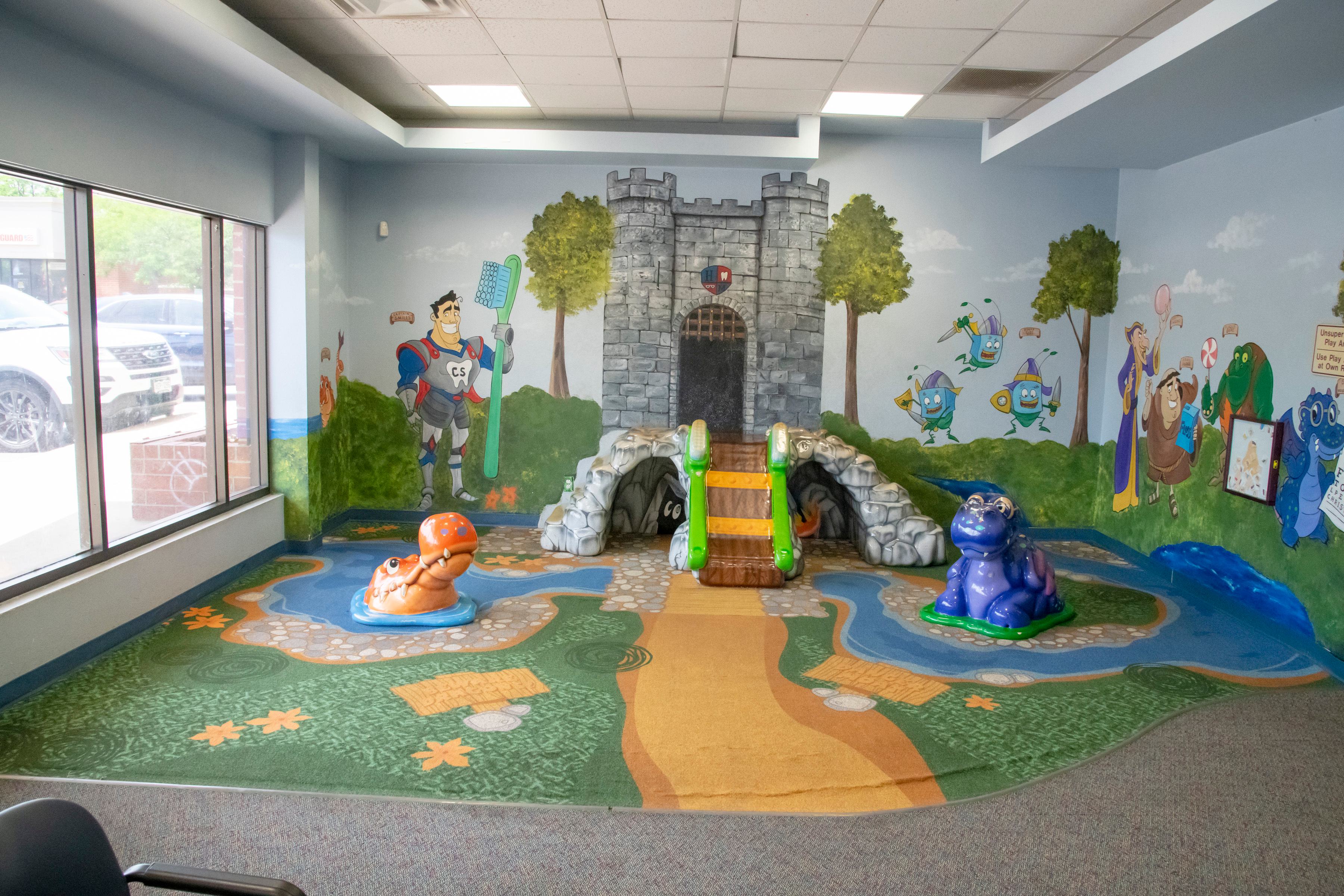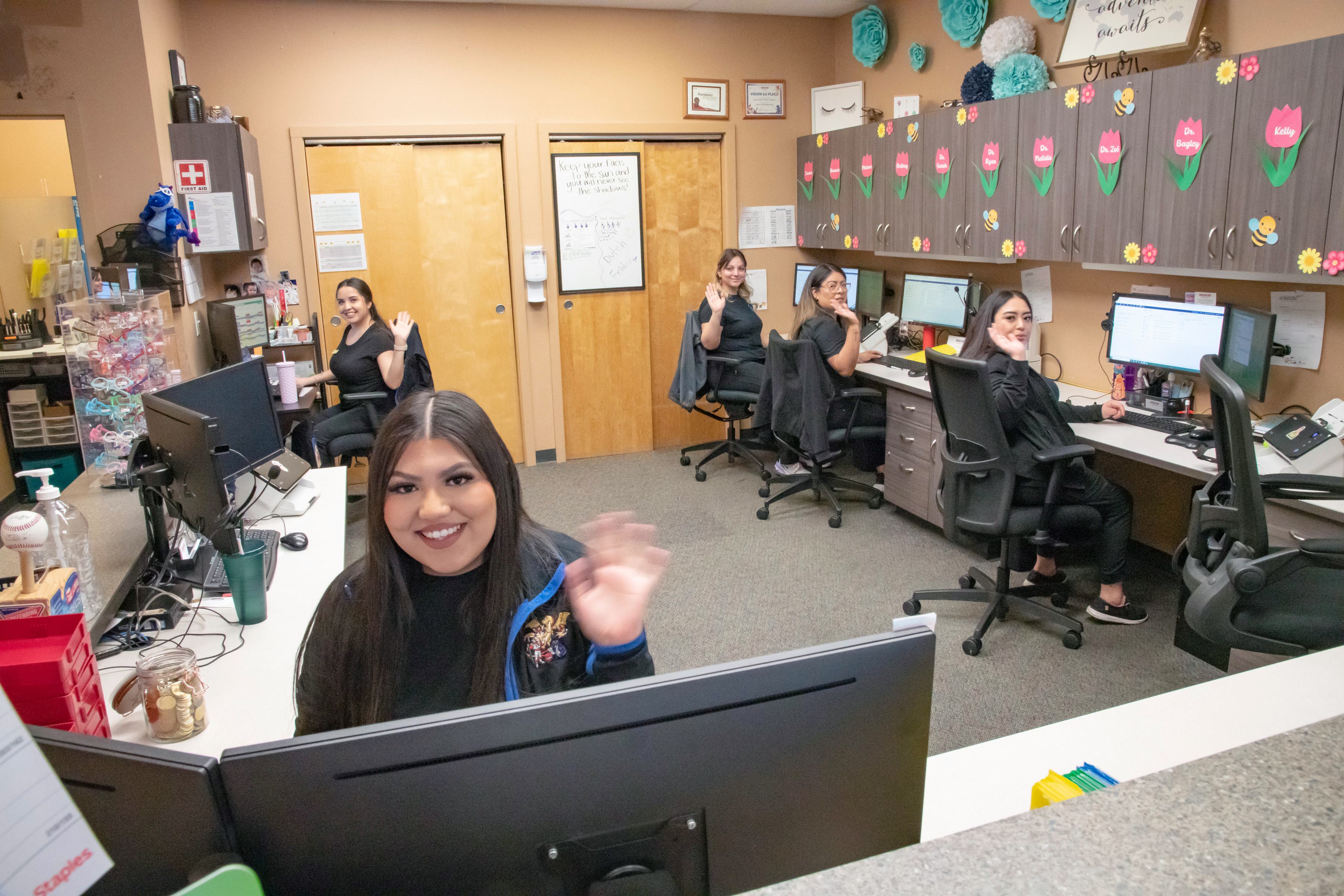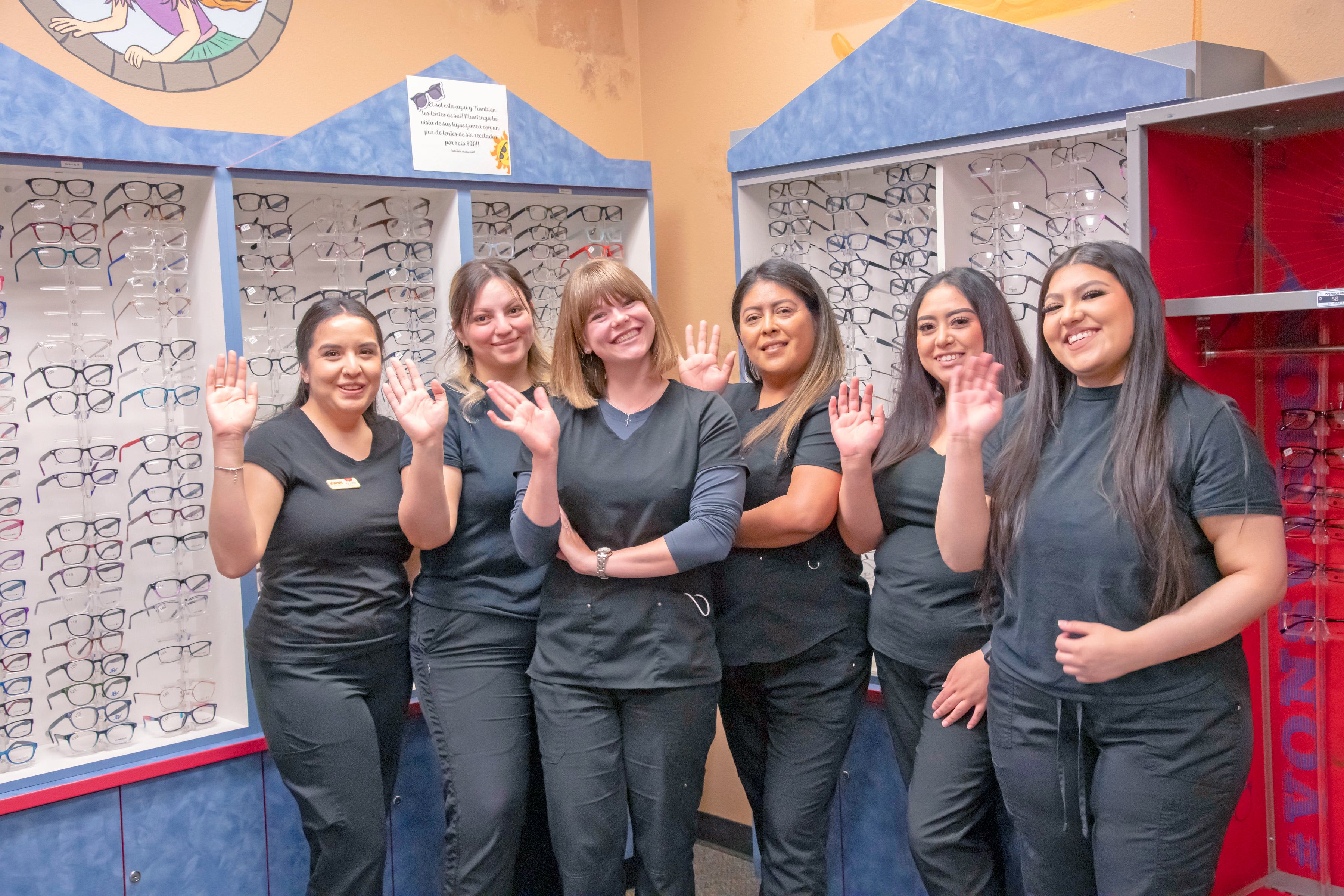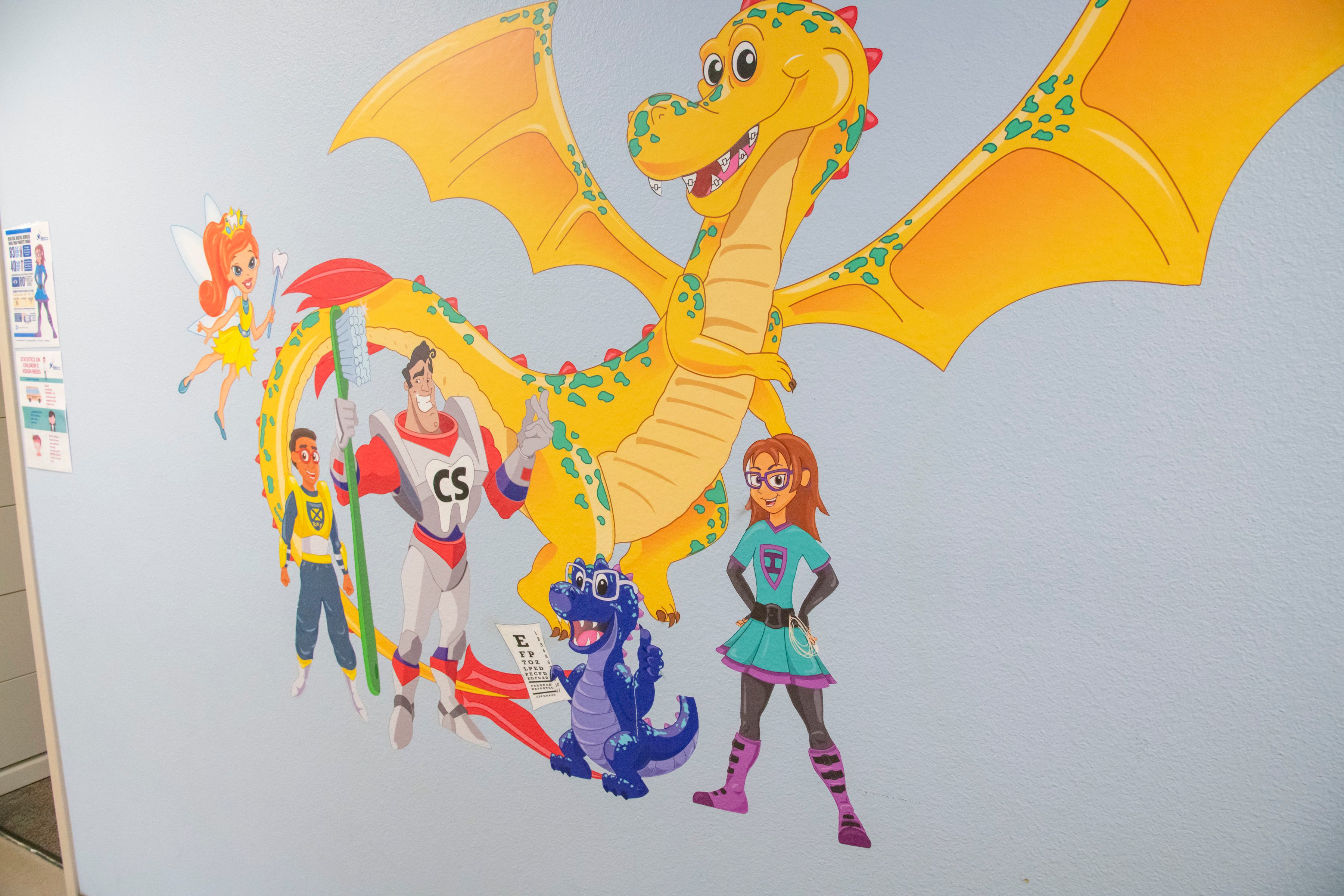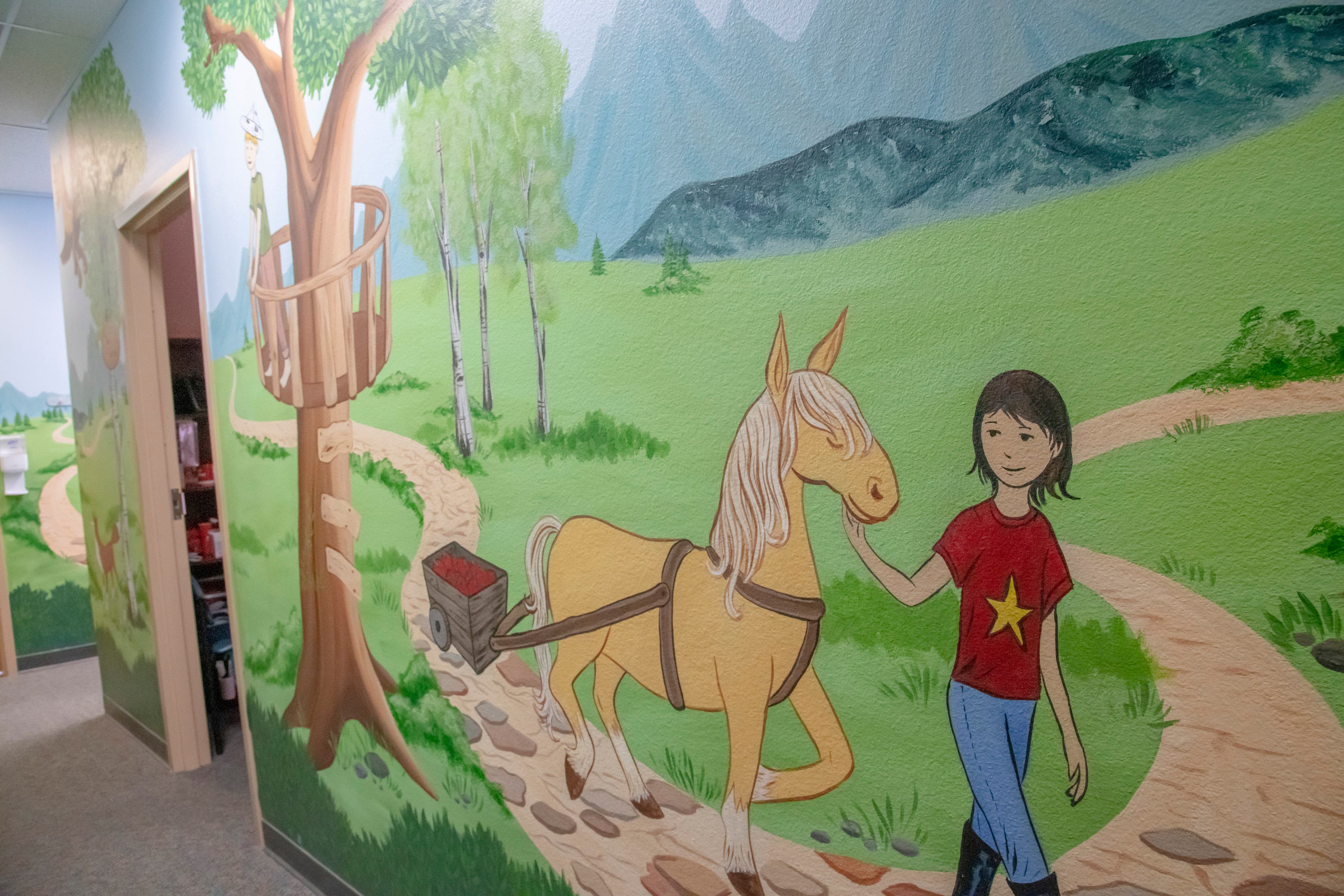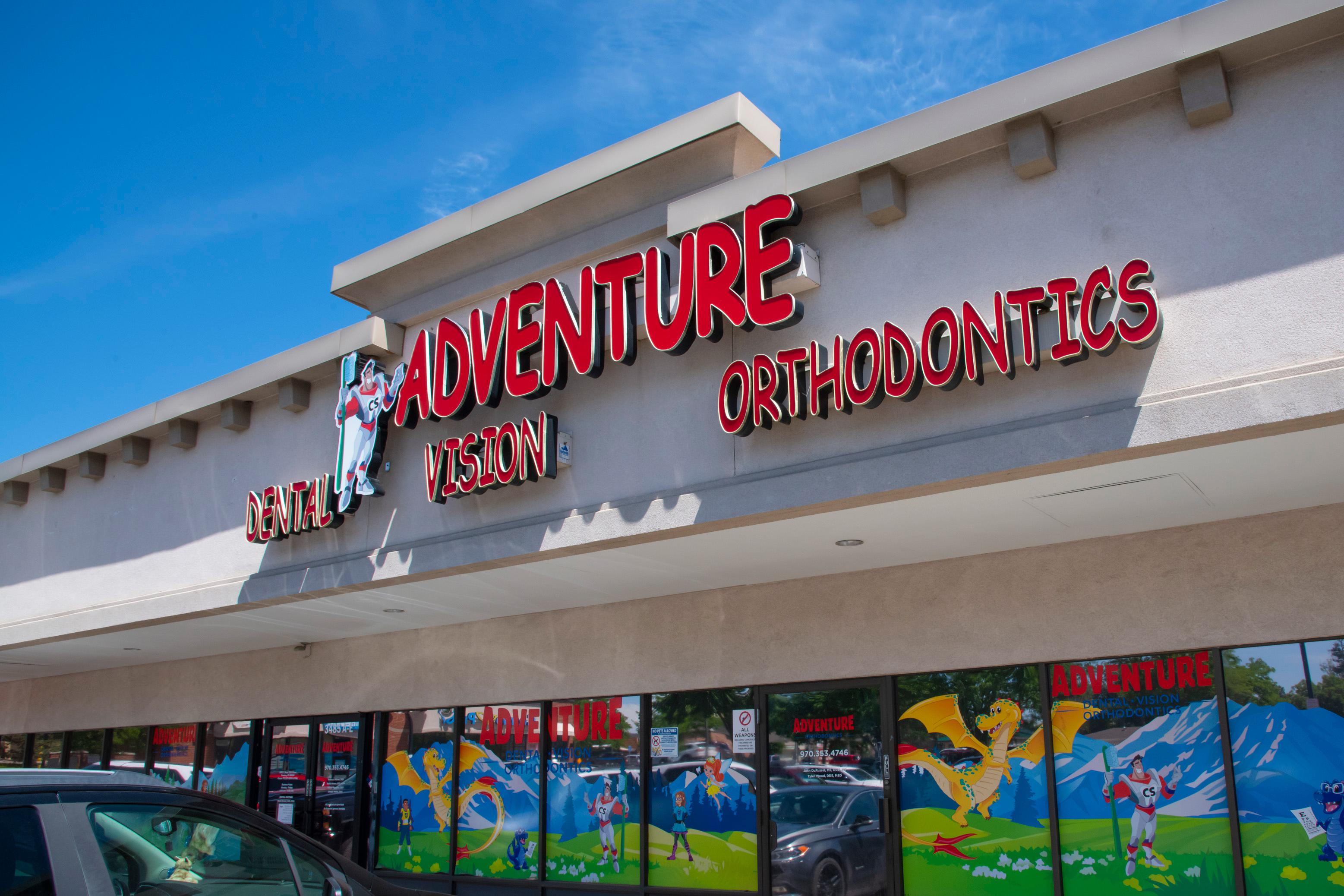 VISIT OUR OFFICE!
BE A HERO FOR YOUR KIDS,
SCHEDULE YOUR APPOINTMENT TODAY!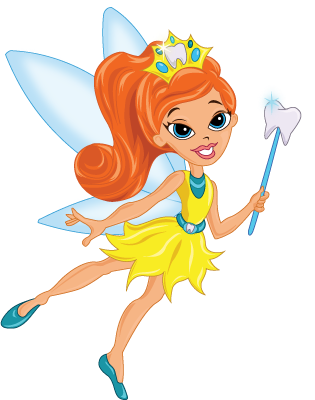 BOOK APPOINTMENT
COMMUNITY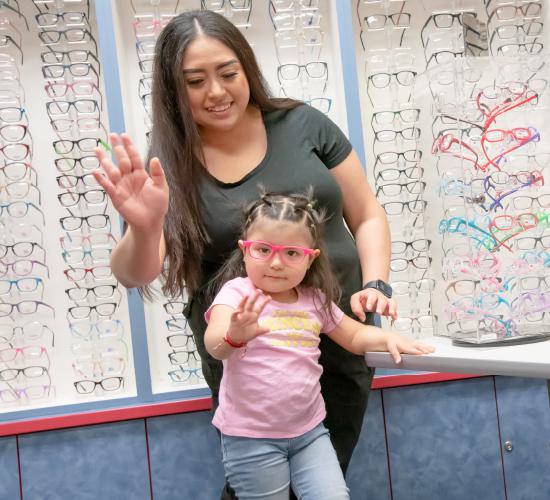 RURAL VISION
Children in rural communities often have a more difficult time finding access to healthcare. We have made it our mission to bring our extraordinary vision services to rural communities, helping to fill the gap in care through our mobile vision care program.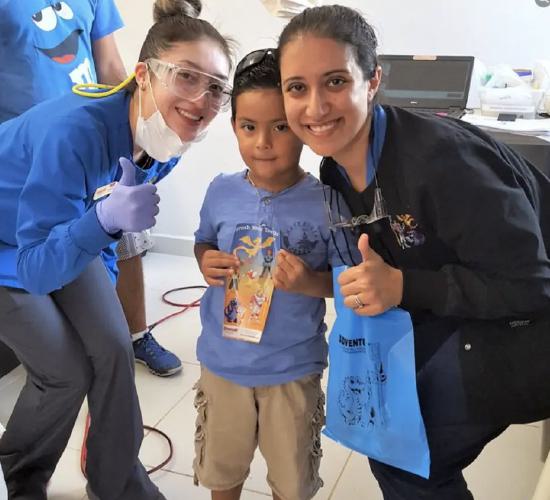 GIVE KIDS A SMILE
We are proud to partner with the American Dental Association and their Give Kids A Smile® program. Every February, our office participates in this national program providing essential pediatric dental services for uninsured kids.
STAY CONNECTED
Stay connected with your local office! Follow us on Facebook and Instagram for facts, tips, and more!
CLICK BELOW TO LEARN MORE
DENTAL INFORMATION
We are experts in providing high-quality, affordable dental care for kids in Greeley. A child's first dentist visit should happen after their first tooth emerges or by their first birthday, whichever comes first. Starting healthy oral care habits early in life prepares your child for the best oral and overall health.
Even with regular brushing at home, teeth still need professional cleanings. During dental cleanings, we use special tools and skills to clear plaque away from the spots that are difficult to reach. We check for early signs of tooth decay to identify and treat any issues that arise before they become a problem. If your child is at an elevated risk for tooth decay, they can benefit from fluoride treatments and sealants that will protect and maintain the strength of their teeth.
Dental x-rays are important tools that dentists use to monitor oral development and check for any potential diseases or decay that can impact your child's dental health. With dental x-rays, dentists can see areas of the teeth that are invisible during dental cleanings.
Your teeth need vitamins, and fluoride gives your teeth the nutrients they need to stay healthy! Fluoride is a natural mineral that protects teeth from decay and helps teeth stay strong. During regular dental visits, we use a tiny paintbrush to apply a concentrated fluoride varnish directly onto tooth/teeth surfaces that need protection. Fluoride treatments are an important part of healthy dental hygiene, and they are highly beneficial throughout a child's life.
For toddlers and children, the most basic form of tooth decay is cavities. A cavity develops when a buildup of plaque eats at the tooth enamel and creates a hole in the tooth. Sometimes cavities are hard to prevent. Proper dental hygiene, a healthy diet, and biannual dental cleanings are the best defense against plaque buildup and cavities. When a cavity is detected, the dentist will remove the decay and fill in the hole with a filling.
Dental sealants protect teeth against harmful bacteria that can lead to tooth decay. Even with excellent oral hygiene, the grooves on the tops of molars are vulnerable to collections of food and bacteria. Dental sealants provide an extra layer of protection for the teeth, and they are an important part of oral care.
A dental crown tops a damaged tooth that needs to be restored to its correct size and shape. When a filling is not enough to restore a tooth that is decayed or compromised, dental crowns save the day. It only takes a single appointment to apply a dental crown, and the visit does involve some form of anesthetic.
Sometimes teeth need to be extracted. If a tooth is extensively damaged or decayed it may need to be pulled out. Additionally, tooth extraction may be necessary if stubborn baby teeth need help coming out, or if room needs to be made in the mouth in preparation for orthodontic treatment.
With every dental visit and procedure, we want to minimize potential distress and keep kids calm and comfortable. To ease the process of specific dental procedures, we give kids dental sedation. Select locations provide dental sedation options, and a referral is required.

Sometimes teeth accidentally get chipped or broken during play. Thankfully, we have ways to fix them! If your child has a broken tooth, it is important that you contact your dentist immediately. At the emergency visit, the dentist will examine the child's mouth. In specific circumstances, the tooth fragment can be reattached. If you are able to locate the chipped tooth fragment, put it in a bag with saline or water and bring it with you to the dentist's office. If you can't find the tooth fragment, there are additional ways to repair the tooth for a happy and healthy smile.
Good news for kids and families! Medicaid and most dental insurance plans cover two dental cleanings and checkups per year. Regular visits are important for maintaining oral health. Book an appointment with us for your child today!
We look forward to being your kid's dentist Greeley!
VISION INFORMATION
We provide caring vision services so your child has a future clear!
Regular eye exams are crucial for preparing babies, kids, and teens for educational, social, and developmental success. Vision issues can cause kids to struggle with school, sports, their peers, and daily activities. A vision check-up is a great way to make sure your child is healthy and prepared for success.
If your child has a hard time focusing on things in the distance, they may have Myopia. Myopia, or nearsightedness, is a refractive disorder that makes it difficult to see objects far away, while things up close are crystal clear. The symptoms can include:
Blurred vision when looking at objects at a distance

Squinting

Eyestrain

Eye fatigue when looking at objects far away
Nearsightedness can impact a child's safety, education, and socialization. Thankfully eyeglasses, contact lenses, or eye surgery can correct nearsightedness. Take your child to routine eye exams to detect potential issues and help them stay healthy.
If things are too close for comfort, your child may have Hyperopia. Hyperopia, or farsightedness, is a common condition that makes objects close up difficult to see, while objects far away are clearly focused. With farsightedness, the light rays in the eyes focus behind the surface of the retina instead of directly on the retina, which makes close-up objects blurry. The symptoms may include:
Blurred vision

Trouble focusing on things close by

Eyestrain

Eye fatigue

Headaches when performing tasks close-up
Farsightedness can impact a child's self-esteem and educational abilities. Thankfully it is easy to correct with eyeglasses, contact lenses, or surgery. Book an appointment for a vision exam to make sure your child is prepared for success!
Astigmatism is a common condition that makes objects blurry, regardless of distance. With astigmatism, the eye isn't able to focus because it is not completely round. Kids with astigmatism often perceive the blurriness as normal, which makes it difficult to diagnose. The symptoms can include:
Blurred Vision

Distorted Vision

Eyestrain

Headaches
Like other common eye issues, astigmatism can impact safety, socialization, and school performance. Thankfully astigmatism can be treated with eyeglasses, contact lenses, or surgery. Make an appointment for an eye exam to make sure your child is prepared for success!
A lazy eye is called Amblyopia. In amblyopia, one eye does not properly reflect light which causes it to underperform. When a child has a lazy eye, their body follows the direction of the normally performing eye which can impact depth perception. Symptoms can include:
Issues with depth perception

Frequently squinting or shutting one eye

Tilting head to focus
For the most effective and simple treatment, early detection is key. To set your child up for success, schedule a routine eye exam today!
Cross eyes, or strabismus, is a relatively common eye condition in which the eyes are sometimes misaligned. With strabismus, the eye's muscles are out of sync which causes the eyes to look in different directions. If left unaddressed, strabismus can result in a lazy eye or cause other types of vision problems. Thankfully there are a few different treatment options. If you are concerned your child has cross-eyes, book an appointment for an eye exam.
Many parents struggle to get their children to wear eyeglasses. Thankfully we carry over 350 Medicaid-approved frames to ensure your child can find the perfect pair to suit their age, size, fashion, and lifestyle. We want every child to feel cool, confident, and comfortable when wearing eyeglasses!
We don't want any child to struggle with learning challenges due to undetected vision problems. If your child is experiencing vision issues, we can help. We accept Medicaid and most insurance plans so that your child can have regular vision check-ups and glasses at little or no cost to parents.
ORTHODONTIC INFORMATION
Orthodontic braces are beneficial because they correct jaw alignment and teeth spacing. The benefits of braces can increase your child or teen's confidence and self-esteem, in addition to improving many aspects of dental health, including:
Improve ability to chew food

Alleviate speech impairment

Make brushing, cleaning, and flossing teeth easier

Reduce the risk of cavities and periodontal disease

Reduce the occurrence of grinding and chipping teeth

Reduce the risk of injury from protruding teeth
For many people, braces are an important part of oral health!
There are several different types of braces that are commonly used today. It is important to choose the right type of braces based on your treatment plan, cost, and desired appearance. We can help you decide!
Traditional Metal Braces are the most common type of braces. They are affordable and highly effective. Metal braces are easy to accurately adjust during monthly visits, and kids and teens get to choose fun elastic band colors!
Ceramic or Porcelain Braces are similar to metal braces, but the brackets and wires are designed to blend in with your kid or teen's teeth. These braces are more expensive than metal braces, and they require dedicated, regular cleaning to prevent discoloration. If you want your braces to be less noticeable, ceramic or porcelain braces are a great option.
Removable Aligners have become increasingly popular. Removable aligners are transparent trays that rest on top of teeth and need to be removed for meal times and other activities. Removable aligners are more expensive than metal braces, and the treatment requires a level of personal responsibility. Not every kid is up to the task! Removable aligners are not designed to correct significant bite problems, but if you are looking for a less noticeable way to correct alignment issues, this solution may be the right treatment option for you.
Medicaid and many other insurance plans acknowledge the importance of braces for oral health and may cover the full cost of orthodontic treatment. If you have Medicaid, your child needs an orthodontic evaluation to determine whether or not the treatment is covered. If you have private insurance, you can learn about your orthodontic coverage options by contacting your insurance provider.
If you do not have insurance coverage, we offer multiple affordable payment plans. Our orthodontic care coordinators can review these options and assist you in determining a plan that works for your family.
The American Association of Orthodontists recommends that children are screened by age seven. By age seven, it will be clear if a child has any jaw alignment problems, overcrowding, overbite or underbite, crossbite, or other orthodontic issues that may impact their mouth. It is important to receive an orthodontic evaluation early so that we can quickly determine if braces are needed, and if so, choose the best treatment plan.