Hero Familiy of Dental Vision & Orthodontics Practices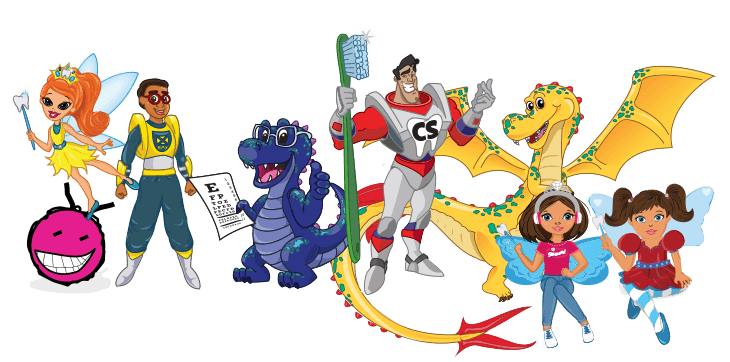 High Quality, Affordable Dental Care is What We Do Best!
Kids Dental Care Services
A child's first dental visit should occur either when the first tooth pops up or at age one whichever comes first. Getting an early jump on oral health puts your child on the path to best oral and overall health.

Kid Friendly Terms You Should Know
We make every visit an adventure and always make the experience comfortable for kids. To ease any anxiety, here the fun terms we use to describe our dental services:
Tooth Car Wash/Cleaning - Prophy
Tooth Shower - Water Rinse
Wind - Air Hose
Tooth Mirror - Mouth Mirror
Tooth Counter - Explorer
Tooth Tickler - Prophy Brush
Tooth Vitamins - Fluoride
Teeth Pictures - X-Rays
Superhero Vest -...more
Kid's Dental Cleanings - Tooth Tune-ups
Kid's Dental Cleaning
Sometimes brushing just isn't enough, which is why kid's dental cleanings are a great way to keep your child's teeth strong and healthy for years to come. We use special tools and skills to remove plaque from those hard to reach spots in your child's mouth as well as identify and treat early tooth decay...more
Dental X-Rays for Children - Tooth Pictures
Dental X-Rays for Children
Dental X-rays for children, or as we like to call them "teeth pictures", are an important tool we use to track the development and potential decay or diseases that can impact your child's oral health. By taking dental x-rays we are able to assess areas of the teeth that cannot be seen during a...more
Kid's Dental Fluoride Treatments - Tooth Vitamins
Kid's Dental Fluoride Treatments
Fluoride is a naturally occurring mineral, commonly found in tap water and an important agent in keeping teeth strong and protected. You can think of kid's dental fluoride treatments as "tooth vitamins" for your child's enamel, strengthening and protecting teeth from decay.
Our fluoride treatments are administered using varnish, a concentrated, highly...more
Kid's Dental Fillings - Stars
Say No Way to Decay!
Cavities are the most basic form of tooth decay, especially in toddlers and children. A cavity can form when a buildup of plaque eats at the tooth enamel creating a hole in the tooth. Although proper dental hygiene, diet, and routine dental check-ups are the best defense against tooth decay, sometimes cavities can...more
Dental Sealants for Kids - Super Shields
Dental Sealants for Kids
Dental sealant for kids help prevent harmful bacteria can make their way into the grooved recesses of teeth potentially resulting in decay. The grooves on the surface of the molars (also known as pits and fissures) are prime areas for both food and bacteria to collect and settle. Dental sealants, or what we like...more
Chidren's Dental Crowns - Superhero Hats
Let's Put On Our Superhero Hats!
Dental crowns, otherwise known (to us) as "Superhero Hats" is a treatment option for children where a filling may not be adequate to restore a decayed or compromised tooth. Dental crowns restore a tooth to its correct size and shape, especially for kids whose teeth are structurally damaged and can no longer...more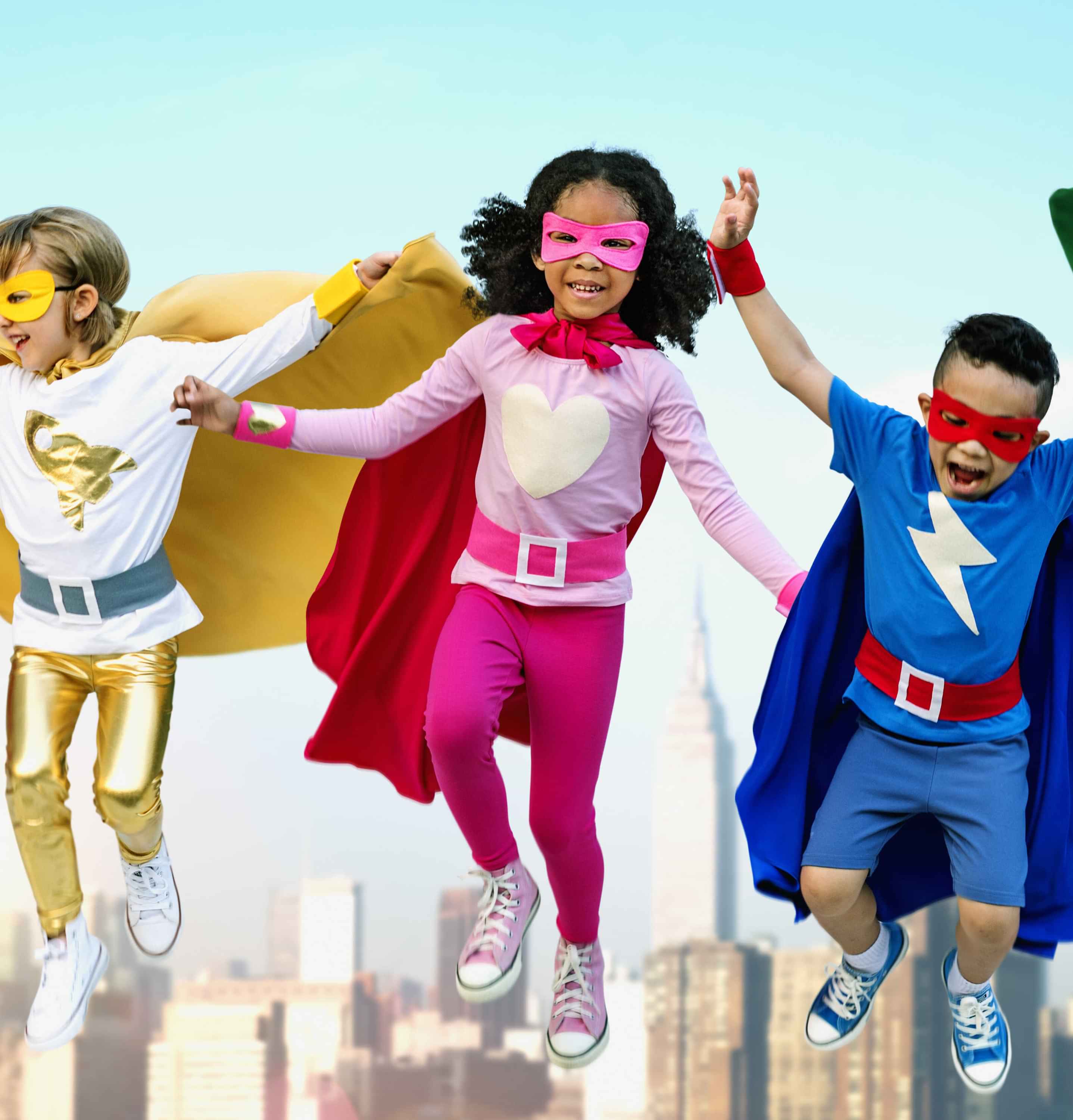 Children's Tooth Extractions - Wiggle Out a Tooth
Children's tooth extractions, better known as teeth pulling, is the removal of a tooth that is beyond repair. A tooth may need to be pulled due to:
Extensive damage (significantly chipped, etc)
Extensive tooth decay
Preparation & space management for orthodontic treatment
Baby teeth failing to fall out
There are two types of tooth extractions, simple...more
Kid's Dental Sedation - Relaxation Station
*only available at select locations, referral required
Kid's Dental Sedation
The word "Dental Procedures" can have a scary ring to it, so we like to calm kids by taking them to "Relaxation Station". Our goal is to keep every child calm, comfortable and minimize any distress associated with a dental procedure. When a tooth requires additional work, we...more
Children's Chipped Tooth Repair - Chips and Tricks
Children's Chipped Tooth Repair
With healthy, active kids, there's always a risk of a tooth getting chipped or broken. Great news, we have the tricks to fixing them! Some kids are prone to getting a chipped tooth, whether that be on the playground, swing set, or in the backyard, broken teeth can be a common occurrence. When...more
Great News: Medicaid and most dental insurance plans cover two dental cleanings and check-ups per year.
These routine visits are important for achieving and maintaining good oral and overall health. We provide kid friendly (and fun) visits that are available at little or no cost to you with medicaid or insurance. Make an appointment for your child today!
Did you know that Medicaid and most insurance plans also cover annual eye exams and glasses (if needed)...more