HEALTHY KIDS.
HAPPY PARENTS.
KIDS DENTAL & ORTHODONTIC
CARE ALL IN ONE PLACE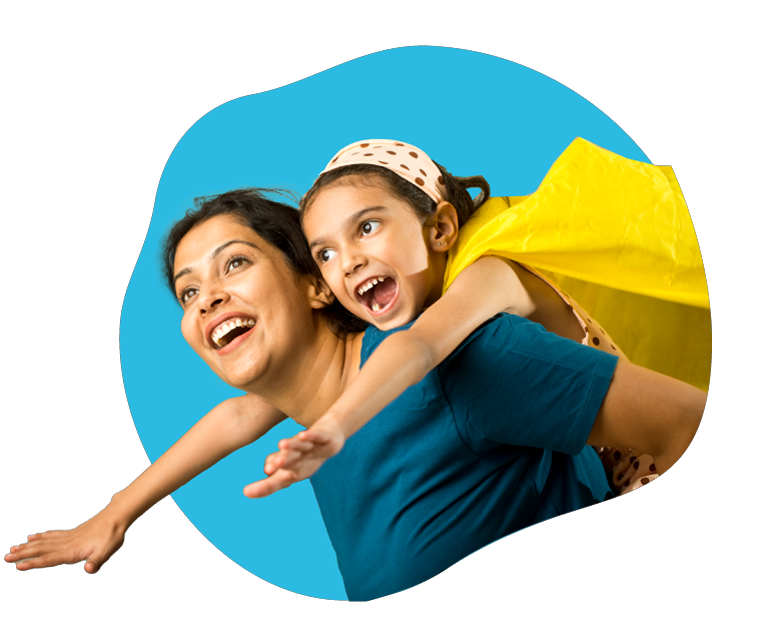 Welcome to Adventure Dental and Orthodontics in Baltimore, MD!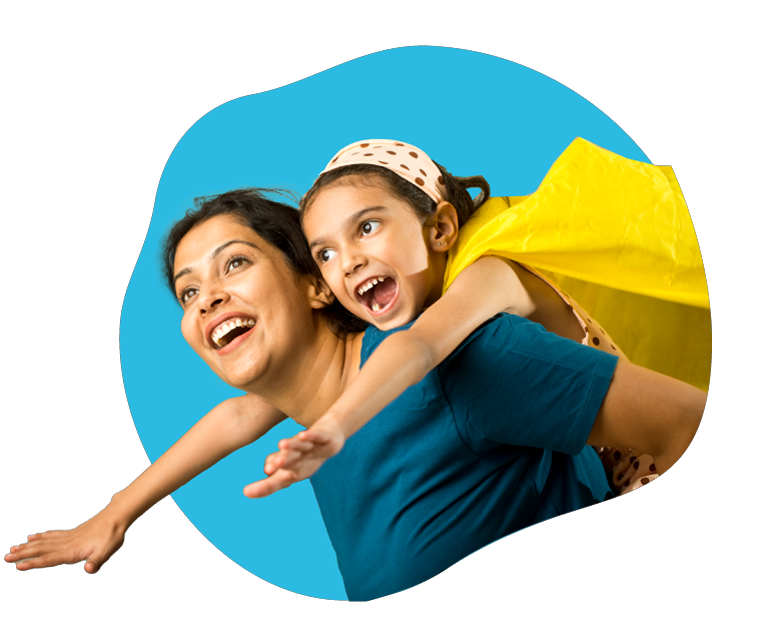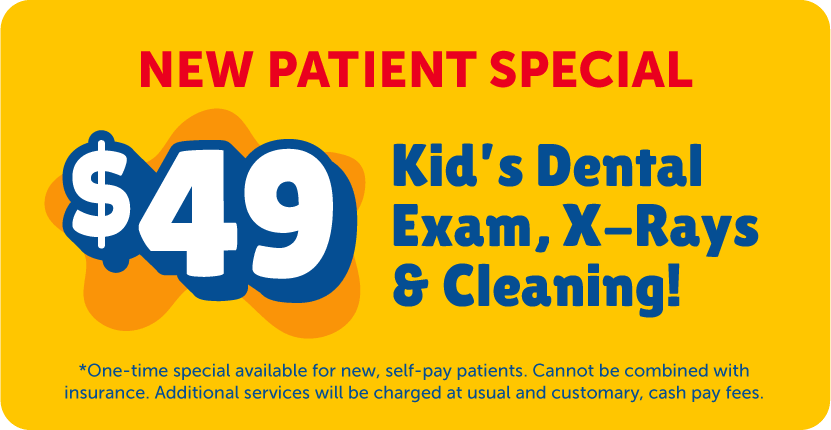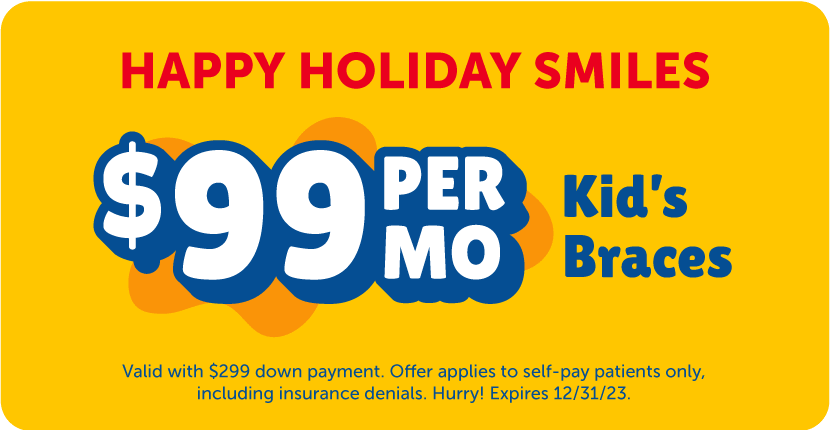 Kid's Dentist North Baltimore
Welcome Baltimore Families!
At Adventure Dental and Orthodontics in Baltimore, we value your child's health and wellbeing above all else. Our team of skilled and caring children's dentists and orthodontists provide gentle and compassionate care, ensuring that your child feels comfortable and at ease during every visit. Our priority is to make every appointment a positive and welcoming experience for both you and your child.
We accept Children's Dental Medicaid and most insurances, and our office is conveniently located at 5632 The Alameda in the Alameda Marketplace.
Our Hours are:

Dental Hours
Mon-Fri - 8am - 5pm
2nd Sat of each month - 8am - 1pm
Ortho Hours
Mon - Wed - 8am - 5pm
Th - 7am - 3pm
Fri - 8am - 2pm
Give your children the gift of good dental health by scheduling an appointment with us today at Adventure Dental and Orthodontics in Baltimore. Your child will thank you, and you will be their hero!
MULTIPLE SERVICES FOR
ALL YOUR KIDS IN ONE VISIT!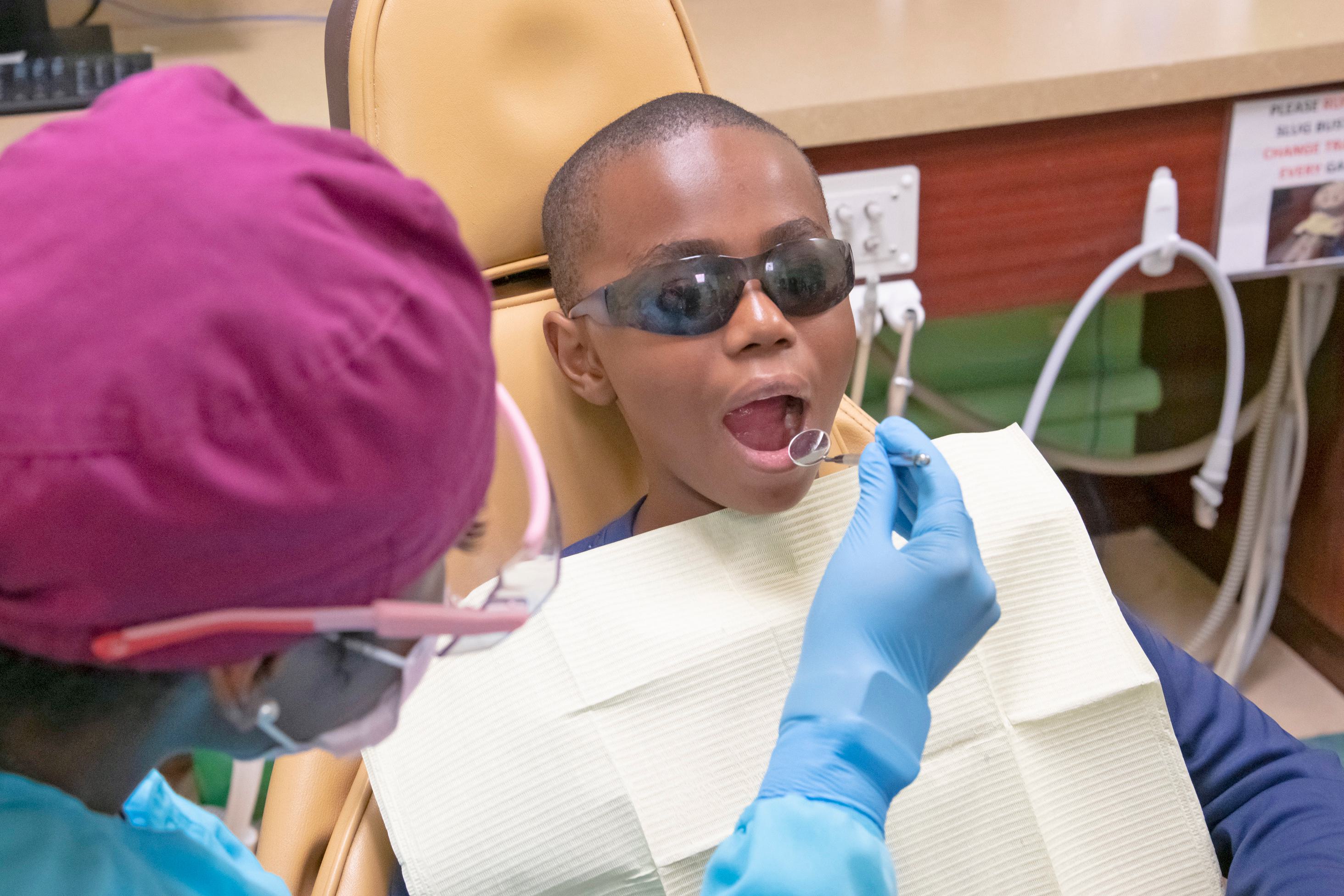 DENTAL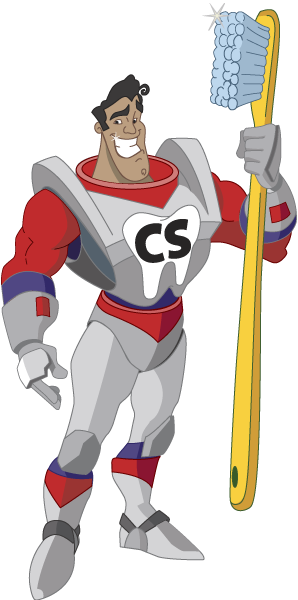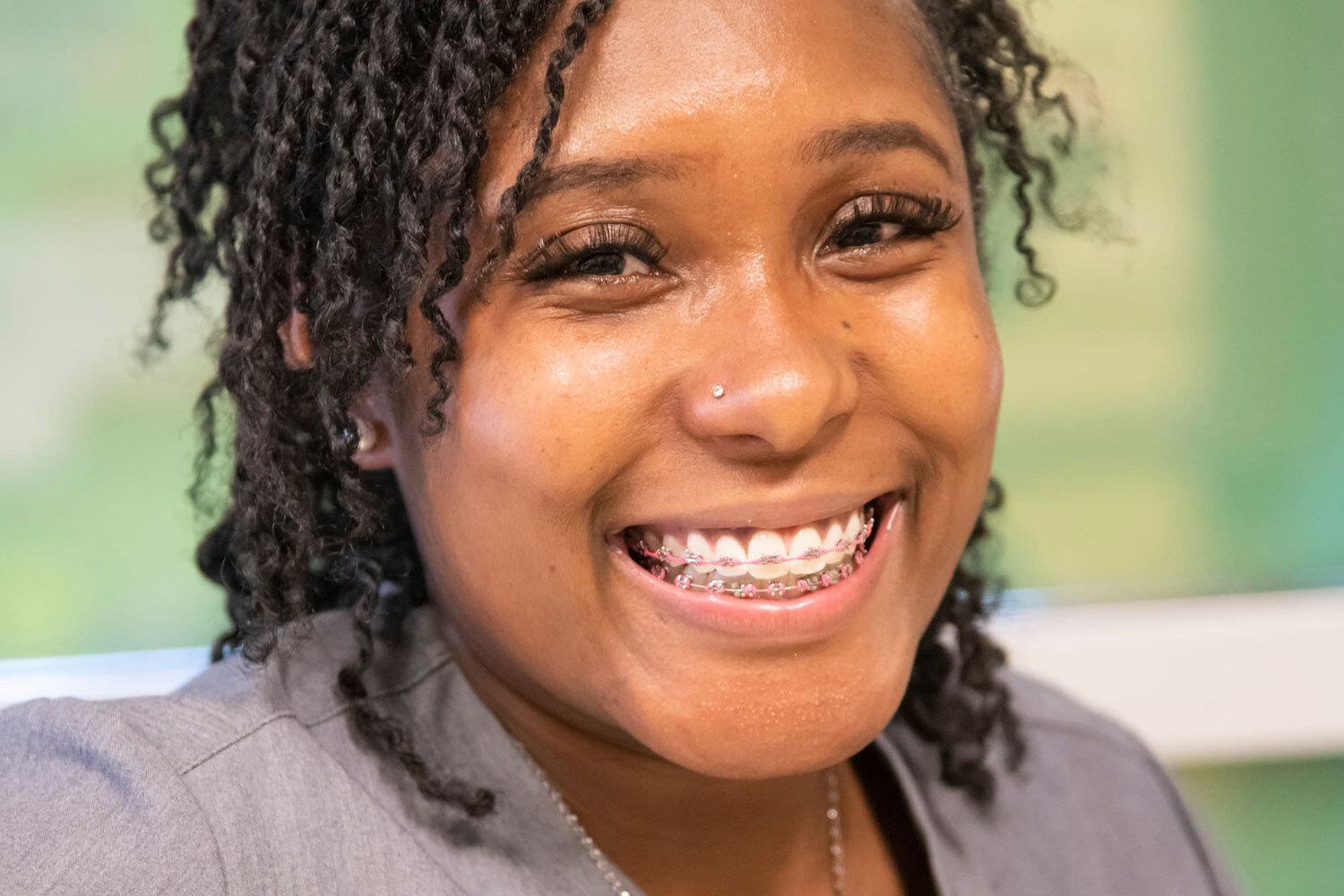 ORTHODONTICS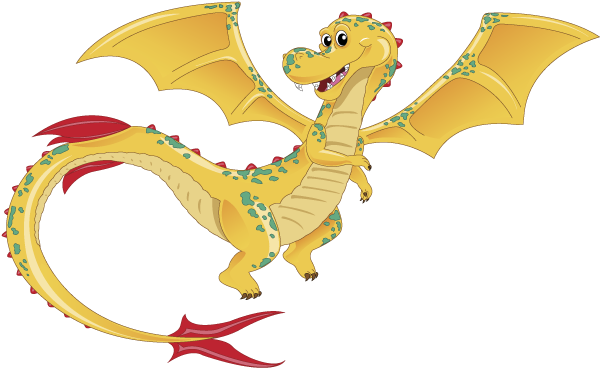 OFFICE INFO
5632 The Alameda
Baltimore, MD 21239
Dental Hours
Mon-Fri - 8am - 5pm
2nd Sat of each month - 8am - 1pm
Ortho Hours
Mon - Wed - 8am - 5pm
Th - 7am - 3pm
Fri - 8am - 2pm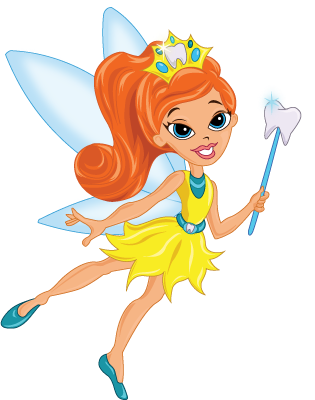 BOOK APPOINTMENT
MEDICAID &
MOST INSURANCES
ACCEPTED
Our mission is to expand care access so that every child has a chance to thrive. We welcome Medicaid and most insurance plans.
The service is excellent. The staff are very professional, patient, and extremely accommodating. They make sure that any and all questions are answered completely. The level of care is EXCELLENT!!
VISIT OUR OFFICE!
BE A HERO FOR YOUR KIDS,
SCHEDULE YOUR APPOINTMENT TODAY!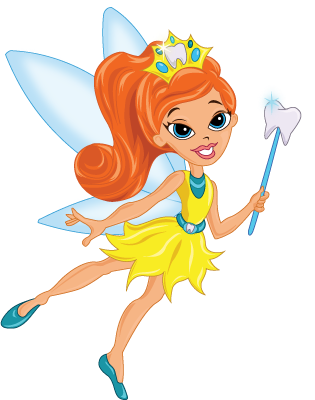 BOOK APPOINTMENT
COMMUNITY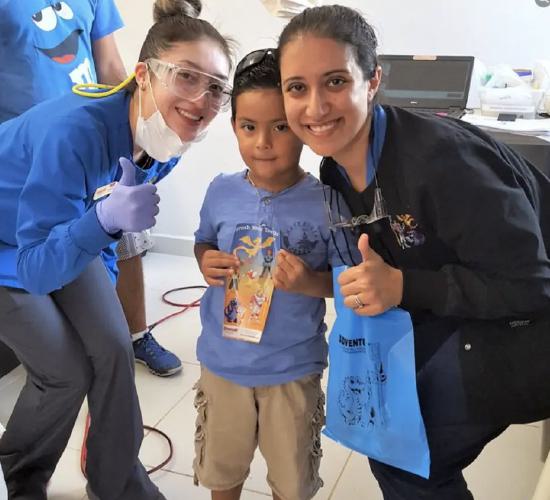 GIVE KIDS A SMILE
We are proud to partner with the American Dental Association and their Give Kids A Smile® program. Every February, our office participates in this national program providing essential pediatric dental services for uninsured kids.
STAY CONNECTED
Stay connected with your local office! Follow us on Facebook and Instagram for facts, tips, and more!
CLICK BELOW TO LEARN MORE
DENTAL INFORMATION
We are experts in providing high-quality, affordable dental care for kids in Baltimore. A child's first dentist visit should happen after their first tooth emerges or by their first birthday, whichever comes first. Starting healthy oral care habits early in life prepares your child for the best oral and overall health. We look forward to being your kid's dentist Baltimore!
Even with regular brushing at home, teeth still need professional cleanings. During dental cleanings, we use special tools and skills to clear plaque away from the spots that are difficult to reach. We check for early signs of tooth decay to identify and treat any issues that arise before they become a problem. If your child is at an elevated risk for tooth decay, they can benefit from fluoride treatments and sealants that will protect and maintain the strength of their teeth.
Dental x-rays are important tools that dentists use to monitor oral development and check for any potential diseases or decay that can impact your child's dental health. With dental x-rays, dentists can see areas of the teeth that are invisible during dental cleanings.

Your teeth need vitamins, and fluoride gives your teeth the nutrients they need to stay healthy! Fluoride is a natural mineral that protects teeth from decay and helps teeth stay strong. During regular dental visits, we use a tiny paintbrush to apply a concentrated fluoride varnish directly onto tooth/teeth surfaces that need protection. Fluoride treatments are an important part of healthy dental hygiene, and they are highly beneficial throughout a child's life.
For toddlers and children, the most basic form of tooth decay is cavities. A cavity develops when a buildup of plaque eats at the tooth enamel and creates a hole in the tooth. Sometimes cavities are hard to prevent. Proper dental hygiene, a healthy diet, and biannual dental cleanings are the best defense against plaque buildup and cavities. When a cavity is detected, the dentist will remove the decay and fill in the hole with a filling.
Dental sealants protect teeth against harmful bacteria that can lead to tooth decay. Even with excellent oral hygiene, the grooves on the tops of molars are vulnerable to collections of food and bacteria. Dental sealants provide an extra layer of protection for the teeth, and they are an important part of oral care.
Dental crowns top damaged teeth that need to be restored to their correct size and shape. When a filling is not enough to restore a tooth that is decayed or compromised, dental crowns are needed. It only takes a single appointment to apply a dental crown, and the visit does involve some form of anesthetic.
Sometimes teeth need to be extracted. If a tooth is extensively damaged or decayed it may need to be pulled out. Additionally, tooth extraction may be necessary if stubborn baby teeth need help coming out, or if room needs to be made in the mouth in preparation for orthodontic treatment.
With every dental visit and procedure, we want to minimize potential distress and keep kids calm and comfortable. To ease the process of specific dental procedures, we give kids dental sedation. Select locations that provide dental sedation options, and a referral is required.
Sometimes teeth accidentally get chipped or broken during play. Thankfully, we have ways to fix them! If your child has a broken tooth, it is important that you contact your dentist immediately. At the emergency visit, the dentist will examine the child's mouth. In specific circumstances, the tooth fragment can be reattached. If you are able to locate the chipped tooth fragment, put it in a bag with saline or water and bring it with you to the dentist's office. If you can't find the tooth fragment, there are additional ways to repair the tooth for a happy and healthy smile.
Good news for kids and families! Medicaid and most dental insurance plans cover two dental cleanings and checkups per year. Regular visits are important for maintaining oral health. Book an appointment with us for your kid's dentist Baltimore!
ORTHODONTIC INFORMATION
Orthodontic braces are beneficial because they correct jaw alignment and teeth spacing. The benefits of braces can increase your child or teen's confidence and self-esteem, in addition to improving many aspects of dental health, including:
Improve ability to chew food

Alleviate speech impairment

Make brushing, cleaning, and flossing teeth easier

Reduce the risk of cavities and periodontal disease

Reduce the occurrence of grinding and chipping teeth

Reduce the risk of injury from protruding teeth
For many people, braces are an important part of oral health!
There are several different types of braces that are commonly used today. It is important to choose the right type of braces based on your treatment plan, cost, and desired appearance. We can help you decide!
Traditional Metal Braces are the most common type of braces. They are affordable and highly effective. Metal braces are easy to accurately adjust during monthly visits, and kids and teens get to choose fun elastic band colors!
Ceramic or Porcelain Braces are similar to metal braces, but the brackets and wires are designed to blend in with your kid or teen's teeth. These braces are more expensive than metal braces, and they require dedicated, regular cleaning to prevent discoloration. If you want your braces to be less noticeable, ceramic or porcelain braces are a great option.
Removable Aligners have become increasingly popular. Removable aligners are transparent trays that rest on top of teeth and need to be removed for meal times and other activities. Removable aligners are more expensive than metal braces, and the treatment requires a level of personal responsibility. Not every kid is up to the task! Removable aligners are not designed to correct significant bite problems, but if you are looking for a less noticeable way to correct alignment issues, this solution may be the right treatment option for you.
Medicaid and many other insurance plans acknowledge the importance of braces for oral health and may cover the full cost of orthodontic treatment. If you have Medicaid, your child needs an orthodontic evaluation to determine whether or not the treatment is covered. If you have private insurance, you can learn about your orthodontic coverage options by contacting your insurance provider.
If you do not have insurance coverage, we offer multiple affordable payment plans. Our orthodontic care coordinators can review these options and assist you in determining a plan that works for your family.
The American Association of Orthodontists recommends that children are screened by age seven. By age seven, it will be clear if a child has any jaw alignment problems, overcrowding, overbite or underbite, crossbite, or other orthodontic issues that may impact their mouth. It is important to receive an orthodontic evaluation early so that we can quickly determine if braces are needed, and if so, choose the best treatment plan.