Types of Orthodontic Braces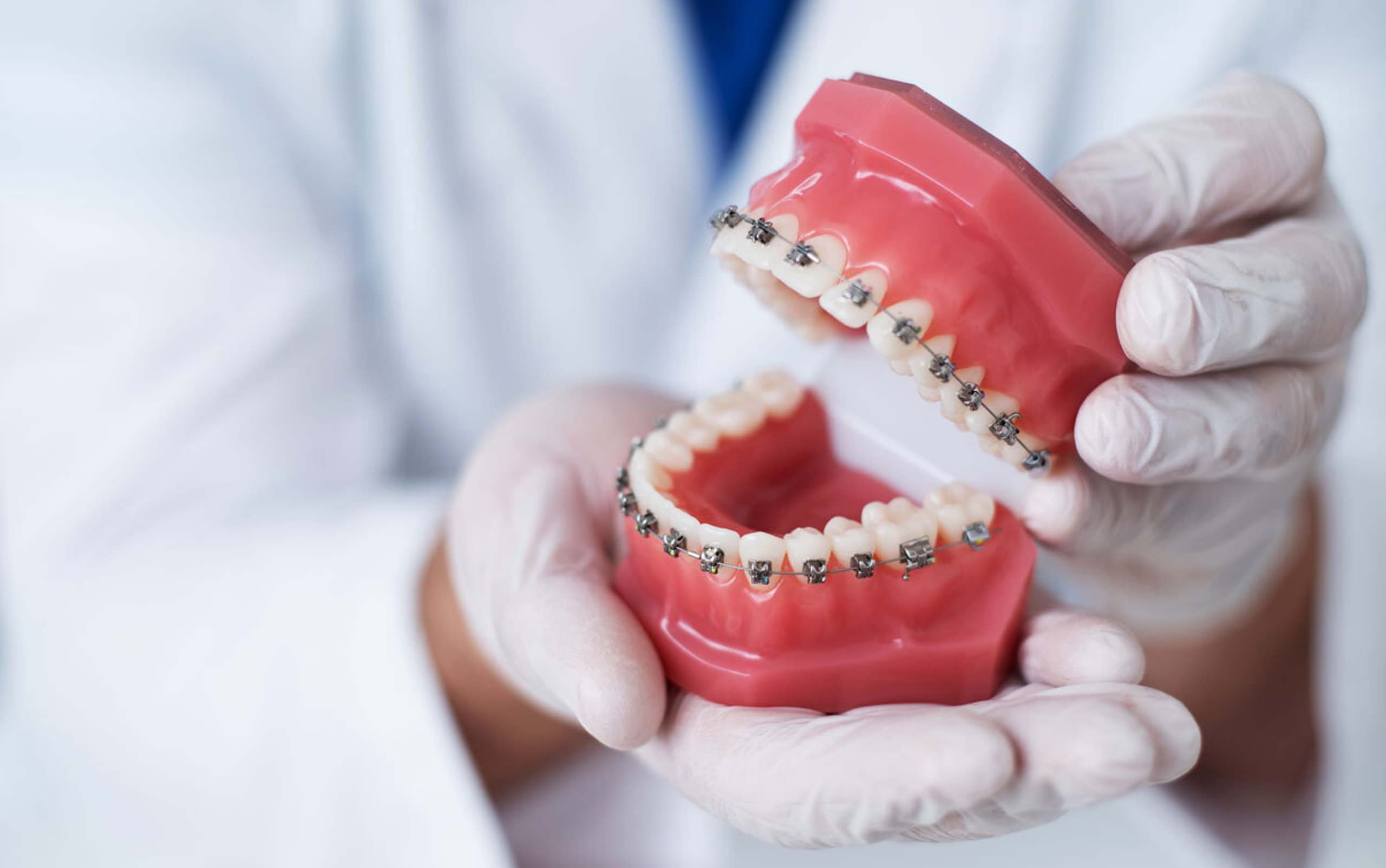 Advances in technology have made braces smaller and more comfortable, than ever before. There are several types of braces commonly in use today. The type of braces that's right for you or your child will depend on your treatment plan, cost and desired appearance.
Traditional Metal Braces
Traditional metal braces remain the dominant format especially for children. These consist of metal brackets that are glued to the front of the teeth with special tooth glue. Metal braces are highly effective and are the most affordable type of orthodontic treatment available. Traditional metal braces allow the orthodontist to easily and accurately complete monthly adjustments to achieve the desired results. Our orthodontic offices have a wide selection of elastic band colors to choose from. Kids love to mix and match colors to achieve the perfect look, and visits to the orthodontist are more fun when kids can choose new colors every time they come in. Learn more about caring for traditional braces.
Other Types of Orthodontic Braces
Often older patients prefer braces that are less noticeable, and we have several options to meet this need. Ceramic or porcelain braces function just like metal braces, but their brackets and sometimes even their wires are colored to blend with the patient's teeth. Clear braces are more expensive than metal braces and can discolor if not regularly cleaned. The last major type of braces are removable aligners, better known as Invisalign®. These are transparent trays that rest on top of the teeth which are removed during meal times. Aligners have become increasingly popular with adults and teens, but they cannot be used to correct significant malocclusion (bite) problems. This type of treatment is normally requested by adults because they are significantly less noticable than traditional braces. We typically do not recommend Invisalign for children because of the added cost and the level of personal responsibility required during treatment.
Not sure which type of braces is right for you? Schedule an orthodontic evaluation to learn more.