Dental
How to Choose a Dentist for Your Child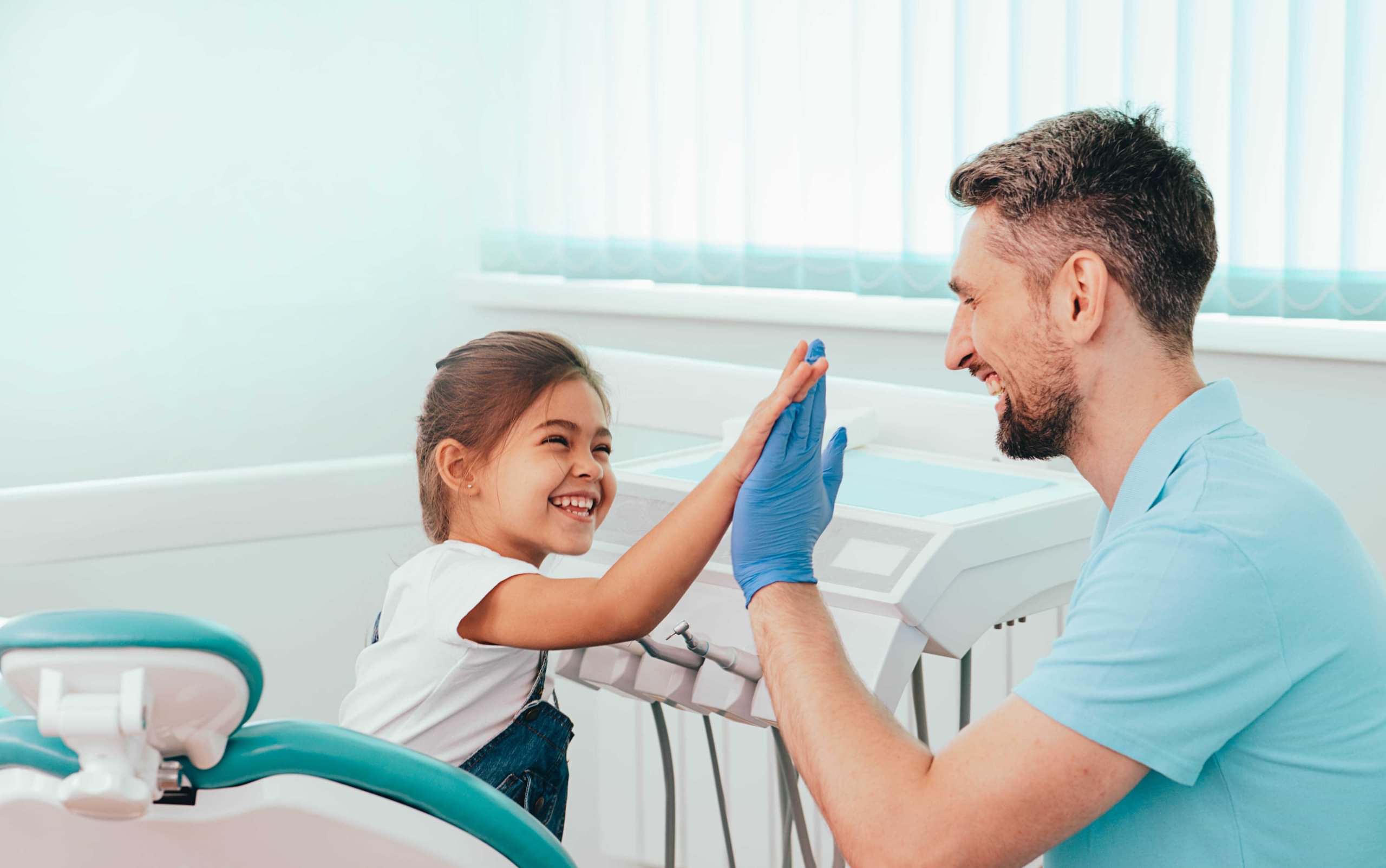 As soon as your child gets his or her first tooth, it's time to go to the dentist. Choosing the right dentist for your baby is an important decision. You want a provider with the skills and temperament to treat children as young as one year. Since you will be taking your child to the dentist at least two times a year, you want to find a practice that takes the fear out of dental visits and works hard to put your child at ease. Establishing a positive relationship with a kids' dentist near you is an important step towards lifelong dental health for your family.
The American Dental Association recommends taking these steps to find a dentist:
Find a dentist you can trust
Ask around—friends, family, and coworkers all can be great sources for recommendations
Check with your child's pediatrician or other doctors
Contact your local chapter of the ADA
Check online reviews and recommendations on websites like Google Plus, Facebook or Yelp
Look at the websites of practices near you that treat children to see if they have the services you need
And, don't forget to browse our locations to find a children's dentist near you!
Find a dentist that meets your needs
Is the dentist conveniently located near work or home—or your child's school?
Does the dentist take your insurance?
If you need translation or other services, does the dentist offer them?
Does the dentist offer other services your children need such as vision and orthodontic care?
Finding a dentist that takes Medicaid
Many dentists take Medicaid, but sometimes they're hard to find or hard to schedule. Some dentists who take Medicaid limit the number of appointments they'll take. This can lead to lengthy wait times to get an appointment.
In most states, there is a directory of Medicaid providers—including dentists and other doctors.