Dental
What Toothbrush & Toothpaste Should Children Use?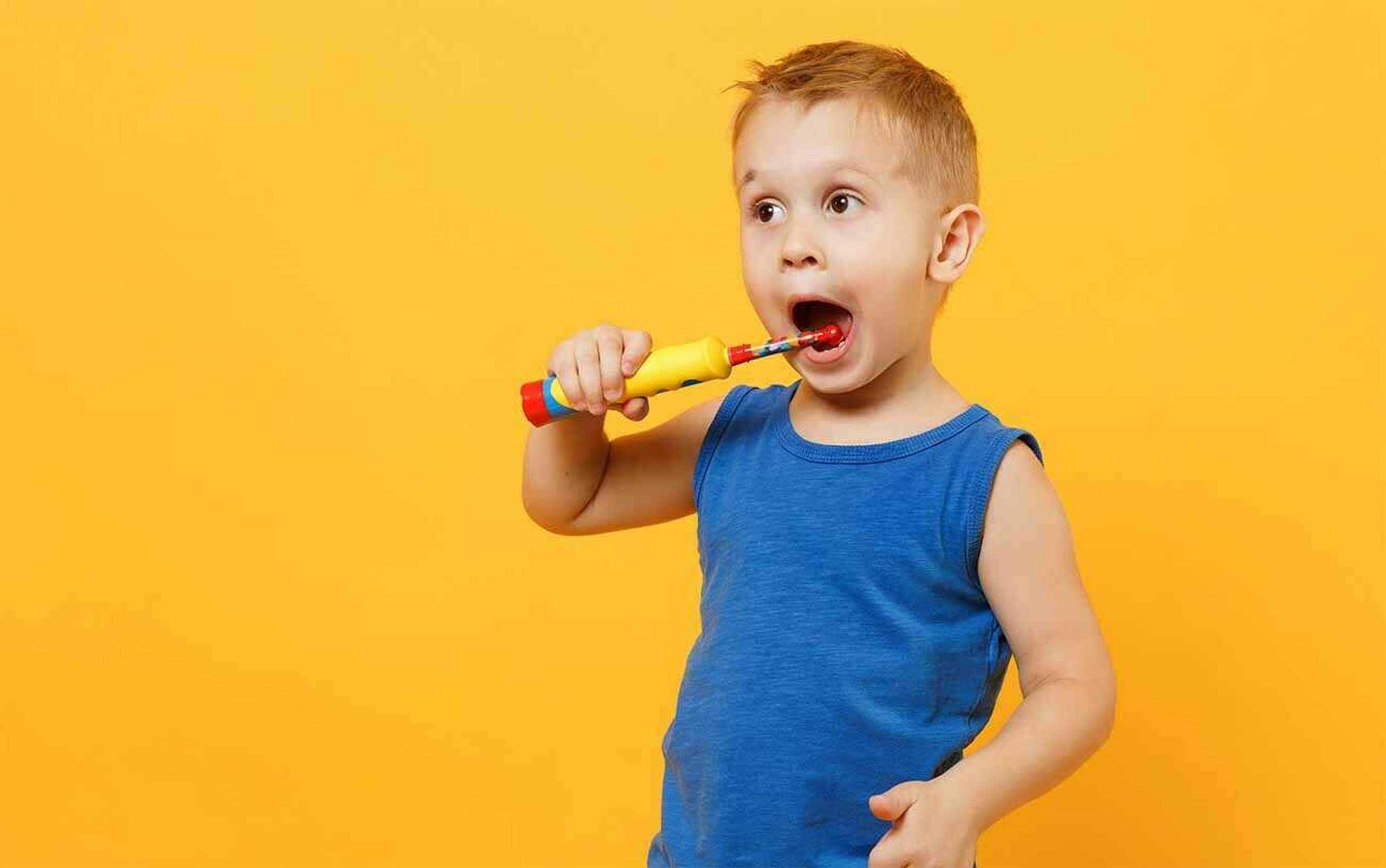 Choosing the right toothbrush and toothpaste for your kids can be overwhelming because these days there are so many options: Should you choose a manual or electric toothbrush? Are all fluoride toothpastes equally good? What type of toothbrush is best for braces?
Fear not—this quick guide can help you find the right toothbrush and toothpaste for your child.
Look for the Seal
The American Dental Association Seal of Acceptance is a prerequisite for any toothbrush or toothpaste—and indicates the product has passed the ADA's safety and efficacy standard. Not sure if a toothbrush or toothpaste has the Seal? Look at the packaging or search the ADA's product database.

How to Find the Right Toothbrush
Ease of Use Matters
At any age, the best toothbrush for your child is one that is easy to use. Ensure any toothbrush is small enough to fit into your little one's mouth but big enough for them to hold on to.
For babies and toddlers, it's important to find a toothbrush with soft bristles and a smooth head. This will help protect your little one's gums, while safeguarding his or her new teeth.
Find a Toothbrush That Represents Your Child's Personal Style
Many toothbrushes have popular characters and are offered in every color of the rainbow—letting your child have a say in which toothbrush he or she uses can make them more eager at brushing time.
To Spin or Not to Spin
You may also be choosing between a powered ("spinning") or manual toothbrush. While kids don't need a powered toothbrush to thoroughly brush their teeth, many powered toothbrushes can make the task of brushing easier for your little ones—and less painful for you.
Features like playing a tooth brushing song, timing your child's brushing or instructing proper brushing all are available in some powered toothbrushes.
Which Toothpaste Is Best for My Child?
Find the Fluoride
For children over two years old, fluoride is an essential ingredient in toothpaste. But, a little fluoride toothpaste goes a long way, so ask your dentist how much toothpaste is the right amount for your little one.
Pick a Fun Flavor
Many smaller kids don't like the strong taste of mint toothpaste. Picking a flavor that your little one likes can make getting them to brush much easier. Many kid-friendly toothpastes are available in bubblegum, strawberry and more, and they are all equally effective in fighting cavities.
Bringing It All Together
In the end, the best toothbrush and toothpaste for your child have the ADA Seal of Approval and encourage your child to build a lifelong healthy brushing habit. And, above all, regular visits to the dentist will help set your child up with healthy hygiene habits for life.