OTHER NEARBY LOCATIONS
Loading map...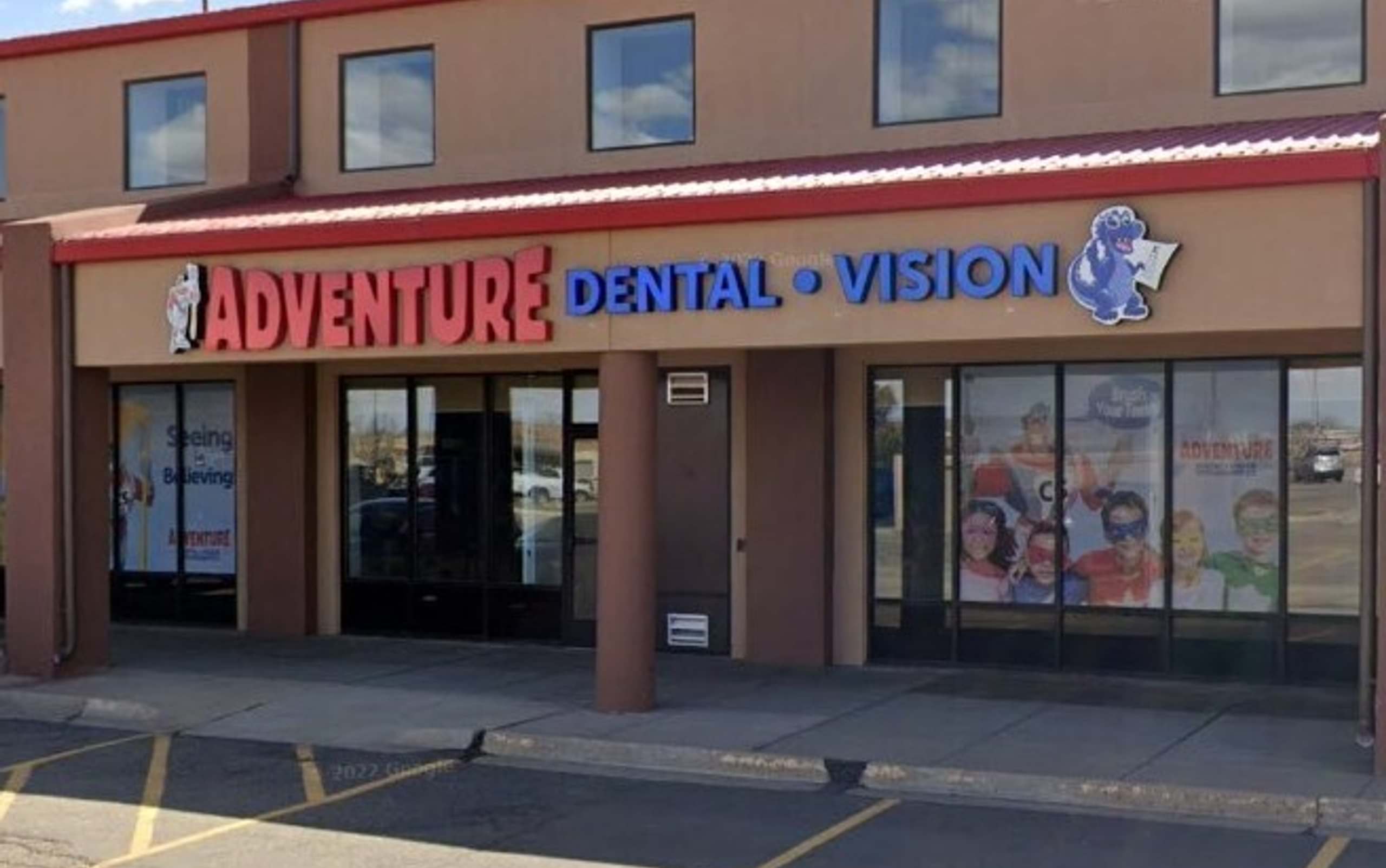 Hours of Operation
Monday - 9:00 AM - 6:00 PM

Tuesday - 10:00 AM - 6:00 PM

Wednesday - 10:00 AM - 6:00 PM

Thursday - 10:00 AM - 6:00 PM

Friday - 9:00 AM - 6:00 PM

Saturday - 9:00 AM - 2:00 PM

Sunday - Closed
Kid's Orthodontist Commerce City
Adventure Orthodontics has been serving the Denver community since 2011 helping hundreds of kids enjoy a happier and healthier smile. Our sole focus is providing high quality orthodontic care in a welcoming environment that's designed for kids. Now our Commerce City location has proudly added orthodontics to its office to help create beautiful smiles for the children of Commerce City too!
You may be wondering when your child should see an orthodontist. Our Commerce City Orthodontist, Dr. Kevin Kurtzner, along with the American Association of Orthodontists, recommends an evaluation by the age of seven. This initial visit will determine if braces are required in the future and which treatment plan is best. It will also identify any potential problems that may need to be addressed immediately. Catching orthodontia issues early can often help correct them quicker and easier.
If braces are needed, Dr. Kurtzner and his team will provide all the options and information to help you make the best choice. We offer wire braces, ceramic braces, and clear aligners (not for significant bite problems).
We understand that paying for braces can be a challenge. That's why we accept most types of insurance including Medicaid. Medicaid covers braces in certain cases, most specifically, when medically necessary. Your child may qualify for orthodontic Medicaid coverage, and our staff can help you through that process and make that determination. During your initial consultation visit at Adventure Orthodontics, our Treatment Coordinator will walk you through the treatment plan and guide you through optional payment options based on what your insurance covers. We always help families with affordable payment plans if orthodontic care is not a covered benefit in their insurance plan.
We hope that you will visit us at 6075 Parkway Drive in Commerce City. We are near Parkway & 62nd Ave. next to King Soopers. Be a Hero to your kids, schedule an appointment, click here. Or please call 720-795-7077 for assistance.
Click Below to Learn More
Benefits of Orthodontic Braces
Orthodontic braces offer numerous advantages as they effectively address misaligned jaws and uneven teeth spacing. It is crucial to familiarize oneself with orthodontic services and their benefits. By opting for braces, children and teenagers can experience a boost in confidence and self-esteem, while also witnessing improvements in various aspects of dental health, including:

1. Enhanced chewing ability: Braces facilitate proper alignment of the jaws and teeth, leading to improved biting and chewing efficiency.

2. Alleviation of speech impairment: Correcting jaw and teeth alignment through braces can alleviate speech difficulties caused by misalignment.

3. Easier oral hygiene maintenance: Braces make brushing, cleaning, and flossing teeth easier by aligning them properly, thus reducing the risk of plaque buildup and gum disease.

4. Reduced risk of cavities and periodontal disease: Properly aligned teeth are easier to clean, minimizing the chances of tooth decay and gum problems.

5. Minimized teeth grinding and chipping: Braces help align the teeth in a way that reduces excessive grinding and prevents chips or fractures caused by misalignment.

6. Decreased risk of injury from protruding teeth: By correcting protrusion, braces reduce the likelihood of injury or trauma to the teeth and surrounding soft tissues.

For many individuals, braces play a significant role in maintaining optimal oral health and well-being.
Types of Braces We Offer at Commerce City Adventure Dental, Vision & Orthodontics
In the realm of orthodontic treatment, various types of braces are commonly utilized. It is essential to make an informed decision about the most suitable braces based on your treatment plan, cost considerations, and desired aesthetic outcome. We are here to assist you in this process!

1. Traditional Metal Braces: These braces are the most prevalent and widely used. They are cost-effective and highly efficient. Metal braces can be easily adjusted during monthly visits, and children and teenagers can have fun choosing different elastic band colors to personalize their braces.

2. Ceramic or Porcelain Braces: Similar to metal braces, ceramic or porcelain braces consist of brackets and wires. However, they are designed to blend in with the natural color of your child's or teenager's teeth. Although they are more expensive than metal braces, they offer a less noticeable appearance. It's important to note that ceramic or porcelain braces require regular cleaning to prevent discoloration.

3. Removable Aligners: These aligners have gained popularity in recent years. They are transparent trays that sit on top of the teeth and can be easily removed for meals and other activities. Removable aligners are pricier compared to metal braces and demand a higher level of personal responsibility. However, they are not suitable for correcting significant bite issues. If you seek a less conspicuous method to address alignment problems, removable aligners might be the ideal treatment option for you.

We are here to provide guidance and help you make an informed decision about the type of braces that align with your needs and preferences.
Options for Paying for Braces
Medicaid, along with several other insurance plans, recognizes the significance of braces in maintaining oral health and may provide full coverage for orthodontic treatment. If you have Medicaid, it is necessary for your child to undergo an orthodontic evaluation to determine whether the treatment is covered by the insurance. For those with private insurance, it is advisable to get in touch with your insurance provider to gather information about orthodontic coverage options.

In the event that you do not have insurance coverage, we offer various affordable payment plans to accommodate your needs. Our dedicated orthodontic care coordinators are available to discuss these options with you and assist in selecting a payment plan that suits your family's financial situation.
When to See an Orthodontist
According to the guidelines set by the American Association of Orthodontists, it is advisable for children to undergo a screening by the age of seven. By this age, any potential jaw alignment issues, overcrowding, overbite or underbite, crossbite, or other orthodontic concerns that may affect the mouth can become evident. Obtaining an early orthodontic evaluation is crucial as it allows us to promptly identify the need for braces, if necessary, and select the most suitable treatment plan.