How to Find the Best Kid's Dentist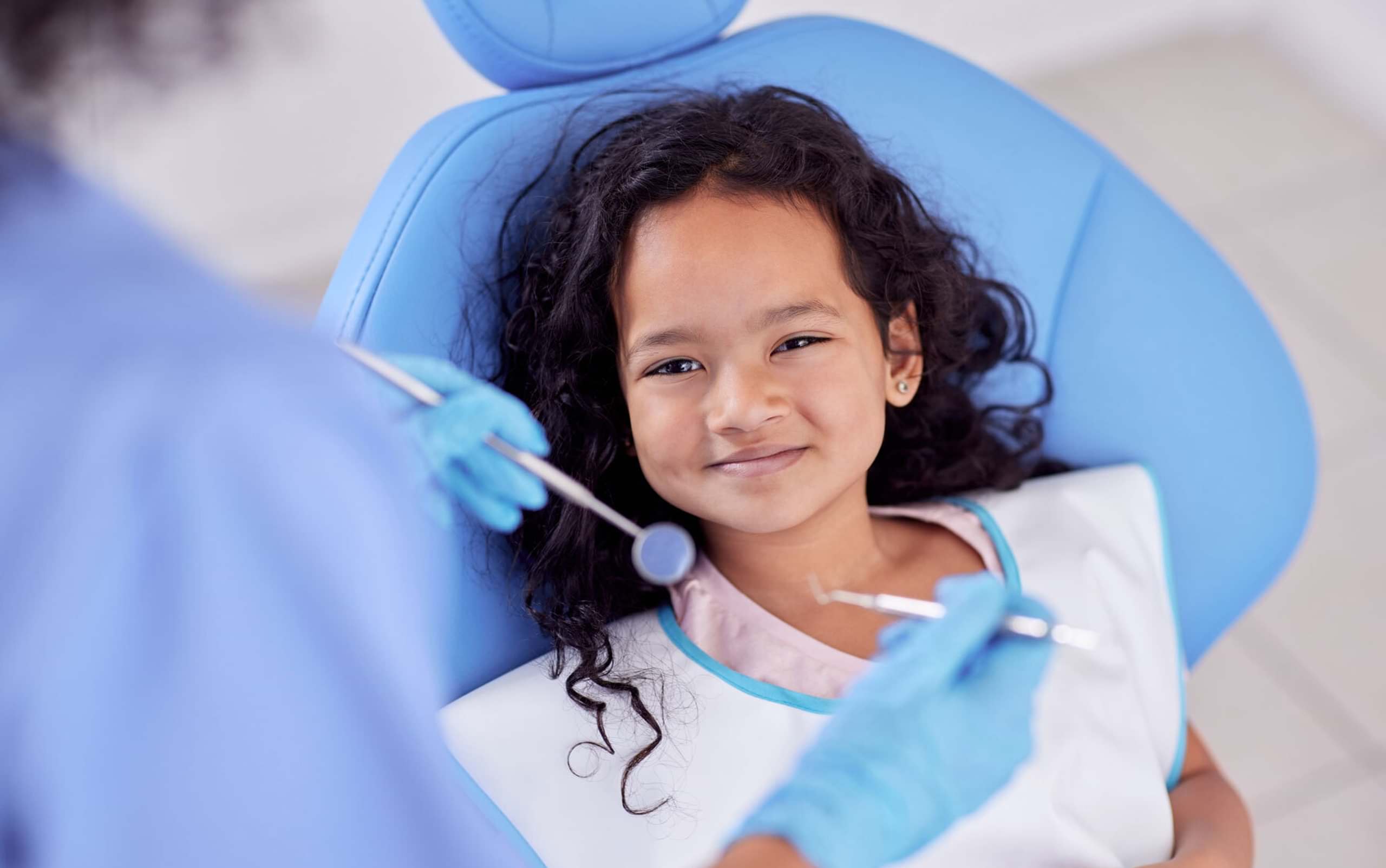 Who is the best kid's dentist in your community? It can be confusing to know what to look for. This article will help you identify important factors and questions to ask when you are searching for a children's dentist near you.
Your child's dental health is an important part of their overall wellbeing. Inadequate oral care can lead to infections, pain, loss of teeth, and other serious health issues. It is important to find the best dentist for kids so that your child can have a healthy mouth and a healthy body, but how do you find the best kid's dentist?
If looking for the best children's dentist is overwhelming, use the following tips to simplify your search.
What kind of dentist treats kids?
Not all of the best childrens' dentists are pediatric dentists. In fact, dentists who treat kids could be pediatric dentists or general dentists. Many dentists who treat adults also treat kids. Some general dentists describe themselves as "kids' dentists" or "family dentists." Whether you choose a pediatric dentist or a general dentist who treats pediatric patients, it is important to consider several factors to make sure you bring your kids to a good dentist.
Consider Insurance
All kids need regular dental cleanings and checkups. Sometimes kids also need special treatments or emergency dental care. When looking for the best kid's dentist, it is important to choose a dentist that accepts your insurance. We believe that every child deserves great dental care. That is why we welcome Medicaid and most insurance plans. Want to verify that we can accept your insurance? Visit our insurance guide to see a list of our approved providers and learn more about Medicaid dental care coverage for children.
Ask Other Parents
One of the best tools for finding a dentist office for kids is to ask other parents in your community. When you talk with other parents or caregivers from your child's school or in your neighborhood, you can learn about their experiences with children's dentists in town. Additionally, online reviews are a great way to learn about a lot of different families' experiences with a dental practice. Does the dentist help kids enjoy their trips to the dentist? Does the dentist help kids and families build healthy habits?
Ask Your Child
Even if you find a dentist who treats pediatric patients, has great reviews, and accepts your insurance it is possible that the dentist will not be the best dentist for your child. Every child is unique, and every dentist is unique too! In rare cases, a great kid and a great dentist just don't get along. It is important that your kid's dentist visits are positive so that they can build lifelong healthy oral habits. If your kid enjoys the dental visit and feels comfortable with the dentist, then you have found the right dentist for your child! If your child is uncomfortable with a particular dentist, try another!
FAQs About Finding the Best Kids' Dentist
Are parents allowed in the dental treatment rooms with their children?
Some parents prefer to enjoy quiet time in the waiting room during their kid's dental treatment. Other parents want to stay with their children. Additionally, due to space limitations or efficiency concerns, not all dental practices can accommodate parents in the treatment rooms. However, many general dentists who treat pediatric patients encourage parents to join their children in the treatment rooms. If it is important to you that you are able to go into the dental treatment room with your child, call the dentist's office in advance to learn more.
Does it make sense to see a dentist for kids who is out of network with my insurance plan?
Most people think that it is more expensive to visit a dentist who is out of network with your insurance plan, but that is not necessarily true. Whether you select an in network or out of network dentist, the amount that you have to pay out of pocket depends on your insurance plan. Look at the terms of your insurance policy and call the dentist office if you have any questions.
What is the dentist's office for kids like?
For kids, the dentist's office is a curious place. Many offices of general dentists who treat children have kid-friendly decorations, toys, and books. Some dental offices even have TVs in the waiting room or above the examination chairs that can play children's movies or shows.
We are leaders in providing high-quality and compassionate dental, orthodontic, and vision services. Help your kids thrive with regular dental checkups. Visit our Dental Services page to learn more about dental care for children, and book an appointment at a convenient location near you.
California
Kids & Teen Dental Place - Glendale, Huntington Park, Los Angeles, Van Nuys
Colorado
Adventure - Aurora, Denver, Commerce City, Greeley, Lakewood, Longmont
Academy Kids - Colorado Springs, Pueblo
Kansas
Adventure - Kansas City, Topeka, Wichita
Maryland
Adventure - Baltimore, Essex, Landover Hills
New Mexico
Adventure - Albuquerque, Santa Fe
Oklahoma
Adventure - Midwest City
Pediatric Dental Group - Tulsa
Washington DC
Adventure - DC, Landover Hills