Kids' Sensitive Teeth: Causes, Symptoms, and Treatment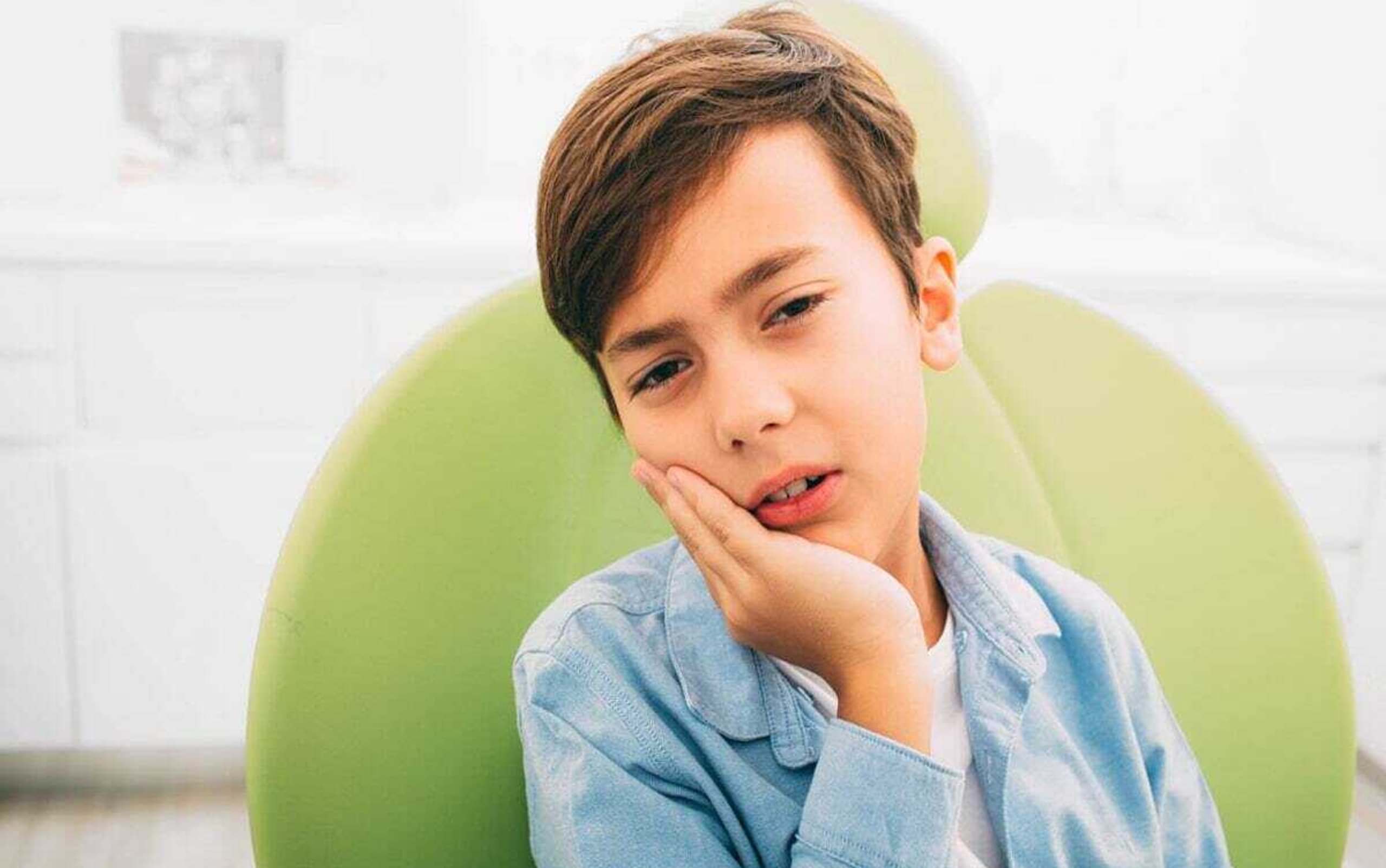 If you can't stand the feeling of sensitive teeth, imagine how uncomfortable it is for a child. The stinging and tingling pains can be tough to describe and very difficult to experience. Plus, it can be hard to tell if the feelings are caused by tooth sensitivity or something else. As a parent, you want to protect your child from pain and problems. To take care of your kids, you need to know if there is a reason for concern or a need for dental treatment. Let's take a look at the causes, symptoms, and treatment of tooth sensitivity in children.
What is tooth sensitivity?
Tooth sensitivity is an uncomfortable or painful feeling that happens when cold, hot, sweet, or sour food and drinks touch the teeth. Tooth sensitivity can also happen when cold air touches the teeth.
Do children experience tooth sensitivity?
Just like adults, children can experience tooth sensitivity. With sensitive teeth kids experience pain and discomfort but may not know how to describe or deal with the feeling. Thankfully dentists who treat pediatric patients can help!
Why do children develop sensitive teeth?
There are a few different reasons why children may develop sensitive teeth. Let's take a look at a few of the leading causes of kids' sensitive teeth.

Cavities - Cavities are common in children, and this form of tooth decay can lead to sensitivity.

New Teeth - When kids lose their baby teeth, new adult teeth start to appear. When the new teeth pop up, contact with air and food can cause tooth sensitivity.

Sinus Congestion - Children who have sinus problems also often have tooth sensitivity. When sinus pressure builds up, it can cause tooth pain.

Silver Fillings and Resin Restorations (tooth colored fillings) - can cause the feeling of tooth sensitivity when they touch hot food or drinks.

Cracked Teeth - Children who grind their teeth may have tiny cracks in their teeth. These thin cracks can cause tooth sensitivity when kids chew food.

Rough Brushing - Kids who brush their teeth really hard might wear away their tooth enamel and gums. When the gums and enamel are worn away, teeth can feel very sensitive.

Generalized Sensitivity - Some children can have generalized sensitivity from an unknown cause.
Treatment for Kids' Sensitive Teeth
If your child has sensitive teeth, you need to know how to care for their tender mouths. If your child does not have sensitive teeth, you need to know how to prevent the problem from developing. To prevent teeth from getting sensitive, and to care for sensitive teeth, follow these tips:

Make sure that your child visits the dentist for a checkup and cleaning twice per year. Regular dental visits allow the dentist to catch and fix early signs of tooth problems that may cause kids' sensitive teeth.

Use a soft toothbrush to gently brush your kid's teeth. Make sure you brush your child's teeth at least twice per day and floss at least once per day.

Give your child water to drink after they eat. Drinking water helps to neutralize the acid that builds up in their mouth when they eat and drink food. The acid can also lead to decay and other issues that cause tooth sensitivity. Drinking water is great for hydration and great for preventing tooth sensitivity.

For older kids, sensitive toothpaste can be a great way to treat sensitive teeth. Your child's dentist can make the right recommendations.

Use fluoride to protect and strengthen the enamel coating on your child's teeth. Fluoride is in most tap water, is included in many types of toothpastes, and can be applied in a special treatment during regular dental visits. Talk to your kid's dentist to learn what fluoride toothpaste and treatment is right for your child.

Treatments like dental fillings and crowns repair problems in the teeth so they are strong and healthy. If your child has a cavity, crack, break, or chip, they may need a special treatment to correct the issue and relieve tooth sensitivity.
Find Treatment for Kids' Sensitive Teeth
We are leaders in providing high-quality and compassionate dental, orthodontic, and vision services. Help your kids thrive with regular dental checkups and special dental treatments when needed. Visit our Dental Services page to learn more about dental care for children, and book an appointment at a convenient location near you.
We accept most insurances and dental medicaid.
California
Kids & Teen Dental Place - Glendale, Huntington Park, Los Angeles, Van Nuys
Colorado
Adventure - Aurora, Denver, Commerce City, Greeley, Lakewood, Longmont
Academy Kids - Colorado Springs, Pueblo
Kansas
Adventure - Kansas City, Topeka, Wichita
Maryland
Adventure - Baltimore, Essex, Landover Hills
New Mexico
Adventure - Albuquerque, Santa Fe
Oklahoma
Adventure - Midwest City
Pediatric Dental Group - Tulsa
Washington DC
Adventure - DC, Landover Hills